Spy Shots showing the new Weichai Auto Yingzhi G5 SUV concept, seen here standing inside the factory next to the new Weichao Auto 737 mini MPV. The Yingzhi G5 concept will debut on the Chengdu Auto show in September, and the real thing will be launched on the Chinese car market at year's end.
A surprisingly coherent design with strong and edgy lines, D-pillar very good and bumper is nicely done, but the wheels are really a tad too small. No news on engines yet but we expect the usual 1.5 and 1.5 turbo line-up, which would set the price to about 75.000 yuan. Parked on the right side is a concept/model of the upcoming Weichao Auto P80 pickup truck. Sadly no other photos but we have…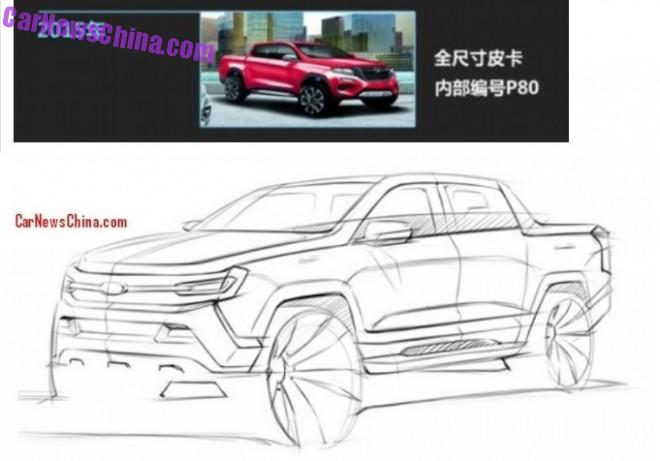 … these earlier design sketches.
Weichai Auto is a brand new car brand owned by Weichai Power (web), one of the largest Chinese engine makers and sponsor of the Ferrari F1 team.  The company is based in Weifang, Shandong Province. Yingzhi is the brand name, called Enranger in English. Their first car, the Yingzhi G3, was launched in August last year.