The Cadillac CT6 keeps leaking in China, and today we have a cherry red example, seen on new Spy Shots from Shanghai. This is the China-made version which will be manufactured by the Shanghai-GM joint venture, it will be launched on the Chinese car market in early 2016.
A beautiful interior with shiploads of leather and wood. Beige leather!
The much-hyped Cadillac CT6 debuted in March in New York, it is set to compete with the lower-priced variants of the Audi A8, BMW 7, and Mercedes S-Class.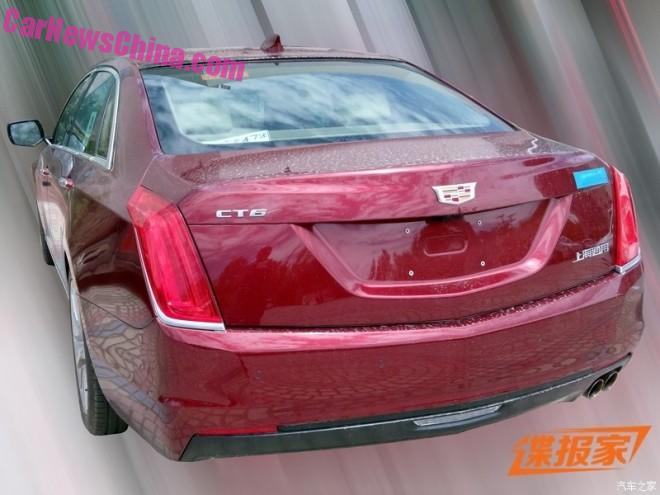 Shanghai-GM badge on the left side just above the bumper.
The Cadillac CT6 will be available with three engines: a 2.0 turbo, a 3.0 V6, and a twin-turbocharged 3.0 V6. All engines will be mated to an 8-speed automatic, sending power to the rear wheels or to all wheels. The CT6 stands on the new GM 'Omega' platform that will also underpin a future big-barge Buick that will be manufactured in China exclusively for the Chinese market.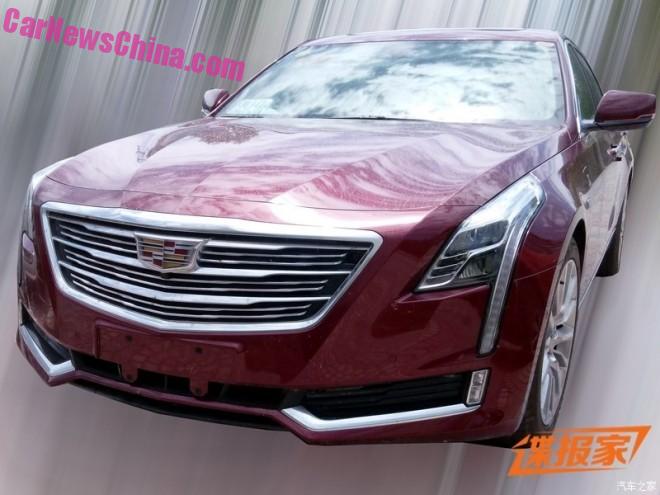 LED lights running into chrome bits. Grille one of the best we have seen, and we bet it will be very much appreciated in Bling-conscious China.