The new 2016 JAC T6 pickup truck will be launched on the Chinese car market in September, competing in the increasingly crowded cheap-compact pickup truck segment. Price for the JAC T6 will start at 85.800 yuan and end at 101.800 yuan.
The JAC T6 has a bit of a history. It is the successor of the JAC Ruichi II, which was a heavily reworked variant of the infamous JAC 4R3 Ford F-150 clone. When the first pics of the 43R popped up Ford successfully threatened JAC to sue, and JAC backed off, and the 43R never made it to the market.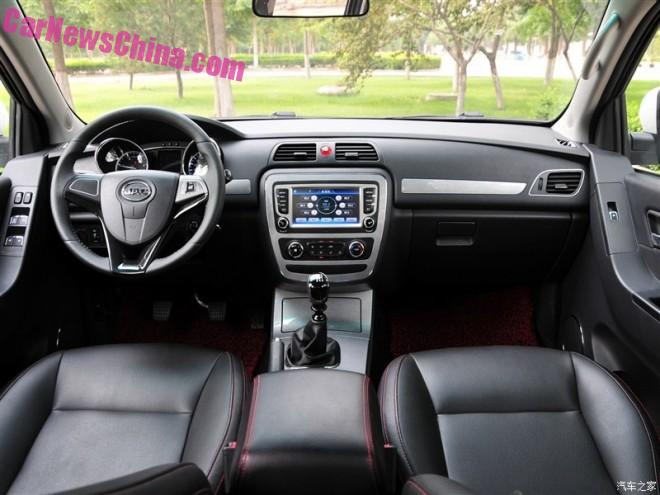 Interior design of pickup trucks is improving a lot lately, and JAC joint the trend. A fine car-like place with leather seats with red stitching, a sporty instrument panel, and a large touch screen in the center console.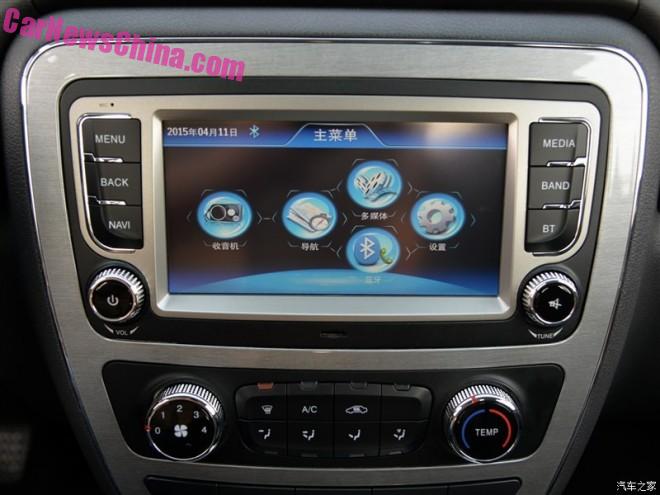 Said screen is home to the infotainment system with sat-nav, radio, television, Bluetooth and USB connectivity, and the internet.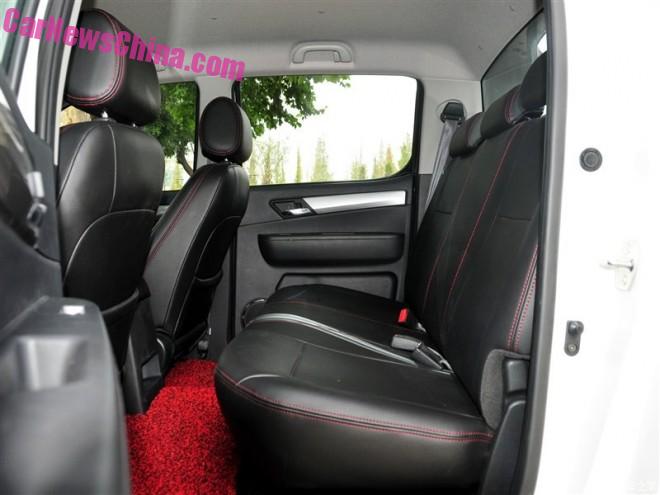 And boy do we do love red bordello floor mats..? Yes we do, very much.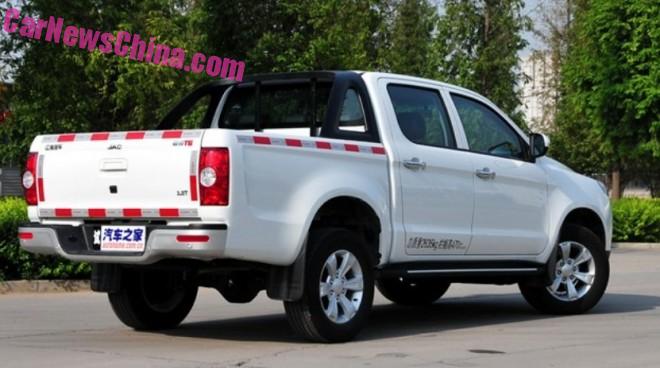 Ugly 3M stickers are obligatory by Chinese law in a bid to improve visibility on those dark and endless country roads. The JAC T6 is available with two four-cylinder engines: a 2.8 liter turbo diesel with a mere 120hp, and a slightly more modern 2.0 petrol with 147hp. Both engines are mated to a five-speed manual gearbox.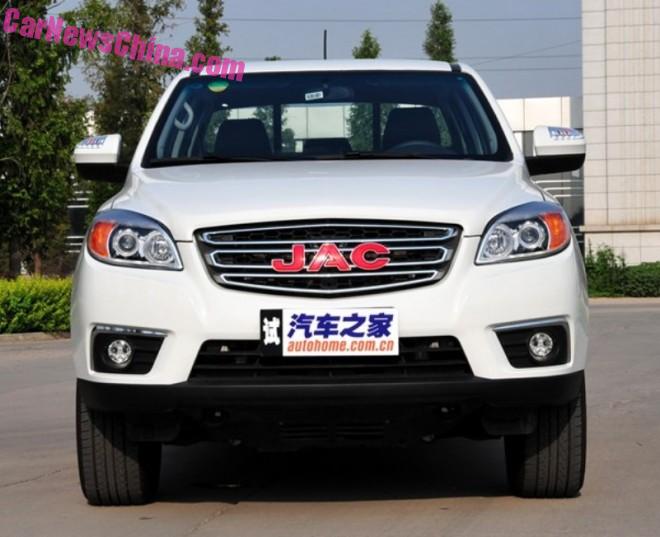 JAC logo in the same color as the floor mats.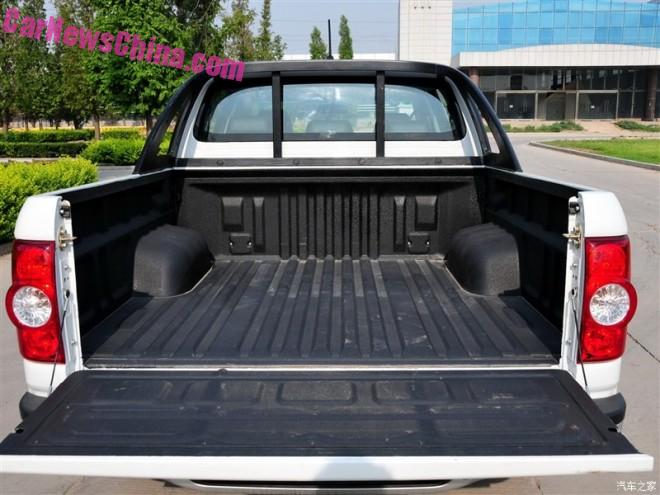 No bordello without a big bed.