Landwind Motors brought a very speedy Landwind X7 SUV to the 2015 Chengdu Auto Show in China. The superbly controversial vehicle was painted in virgin white and fitted with a massive body kit. Sadly however the wheels and alloys are bog standard.
The kit sports a diffuser under the bumper, at the front of the car (!!!), first time we have ever seen that. Said diffuser is painted in shiny chrome for even more down force and sheer speed. Landwind said the kit will become available at the dealer, where it then can be bought with a Range Rover lookalike kit.
Air vents under the taillights. Big fat bumper. The Landwind X7 officially launched last month. Price starts at 129.800 yuan and ends at 147.800 yuan ($21.000 – 23.801). Lone engine is a Mitsubishi sourced 2.0 turbo petrol with 190hp and 250nm, mated to an eight-speed automatic, sending power to the front wheels. Price of the kit is yet unknown but it won't be more than 5000 yuan.
Landwind is a Chinese car maker jointly owned by Jiangling Motors and Changan Auto, coincidentally (or not?) both joint venture partners of Ford, with Jiangling-Ford and Changan-Ford respectively. Ford owned Land Rover-Range Rover until 2008 when they sold it on to the TATA conglomerate of India.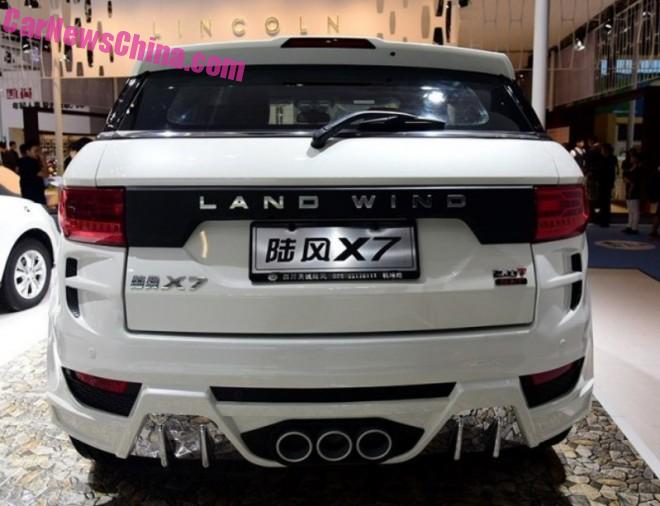 The rear diffuser is in shiny chrome again, and it has three exhaust pipes, but…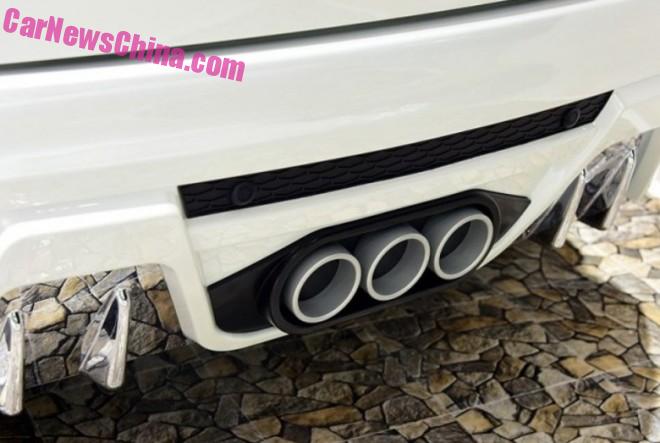 … they look very fake. The real pipe is likely hiding somewhere behind the bumper.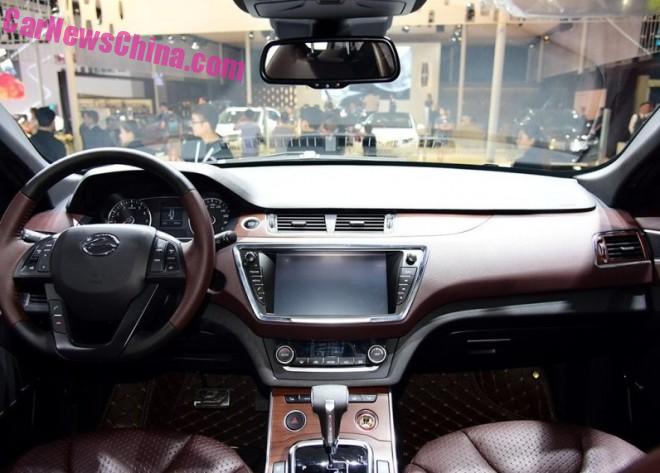 Interior is the same as in the standard X7, bar for the light-fake-wood trim, which will become available on every X7 in the fall.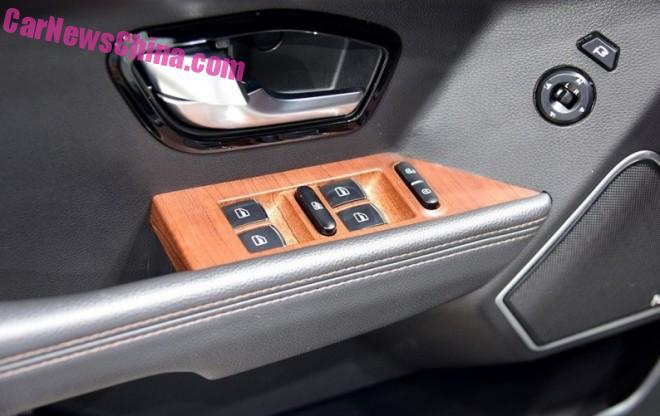 it doesn't really go with gray door trim, but classy nevertheless.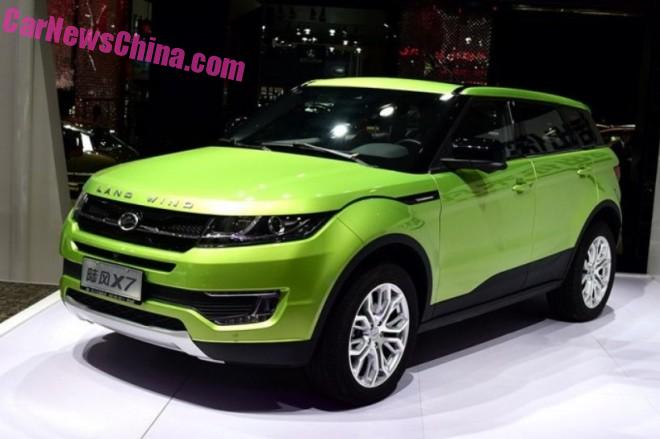 The standard Landwind X7.