Trial production of the massive Hongqi LS5 SUV has started in a Hongqi factory in the great city of Changchun in Jilin Province. The photo shows the very first body rolling off the line, surrounded by proud workers and engineers. Mass production is expected to start in early next year, followed by a launch on the Chinese car market in Q2.
The Hongqi LS5 debuted in concept form on the Shanghai Auto Show, and we met the concept out in the open in May. The LS5 is the first SUV for the Hongqi brand, if you discount the CA 5020 XBYA, and it sure looks very impressive and very boxy, topped off with a giant shiny grille. Hongqi started tinkering about an SUV in 2009 and production was finally confirmed in 2012.
Hongqi, or Red Flag, is China's most famous car maker, the brand is owned by First Auto Works (FAW).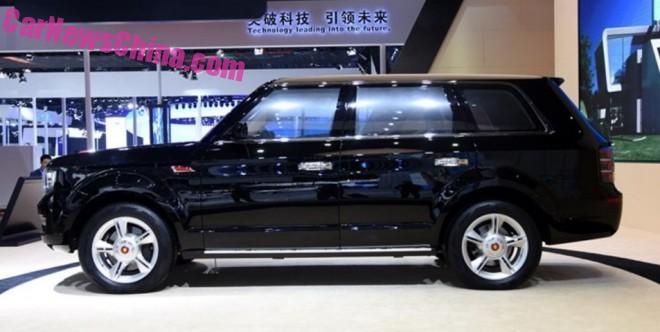 The LS5 is set to compete with cars such as the Porsche Cayenne, BMW X5, and Mercedes-Benz M-Class. It is a huge car: 5198/2098/1890, wheelbase is 3060, and that makes it bigger then the outgoing Audi Q7. Weight is a heavy 2850kg.
Power comes from a brand new twin-turbocharged 4.0 liter V8 engine of unknown origin. The engine develops 381hp and 530nm, and is mated to an eight-speed tiptronic gearbox sending power to all four wheels. Top speed is claimed to be 220 kilometer per hour and 0-100 will be gone in only 8.1 seconds.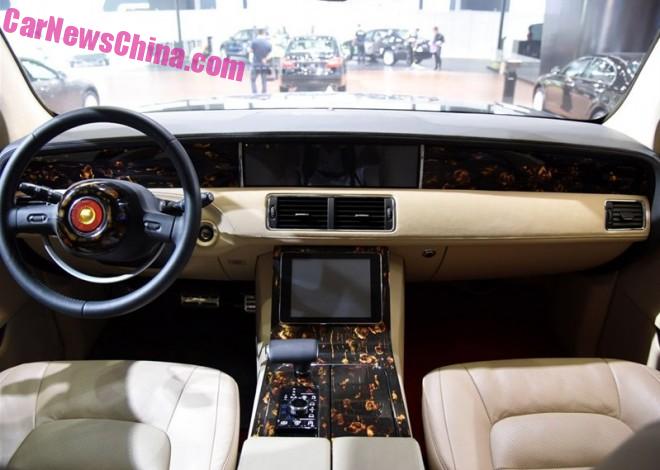 Beautifully crafted interior with loads of rosewood and leather.
Thin steering wheel with inner ring for the horn a reference to the interior of the iconic CA770 (with Golden Sunflower). There are no gauges or any other instruments in front of the driver. All the information needed will be shown on two central LCD screens, one centrally located in the dash itself and one below it in the center console. There aren't any buttons either, bar for the drive-selector.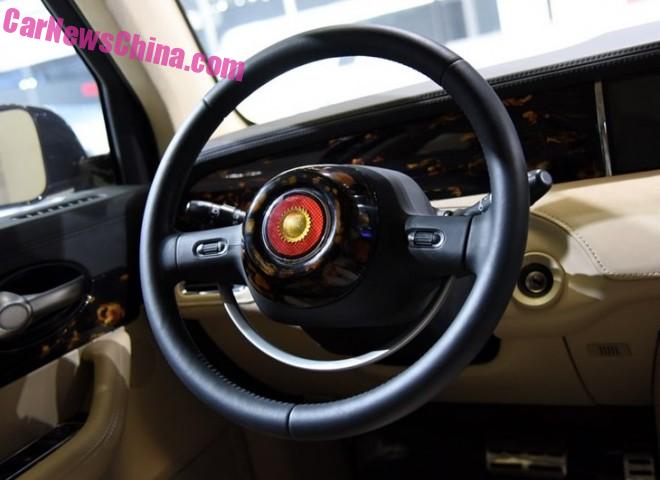 We learned an interesting fact: the inner half-ring is for the horn. It work by pulling it towards you, not by pushing it away, which is ultra retro and ultra cool.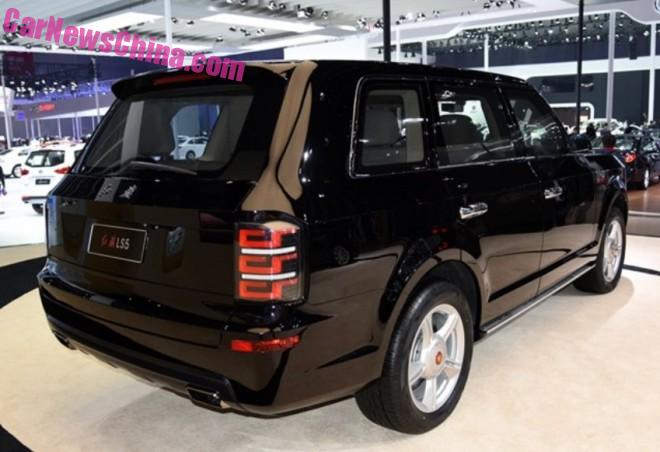 The new Hongqi LS5 for China, on the road in 2016.