Patent drawings of the upcoming Hongqi LS5 SUV for China. The LS5 debuted in concept form on the Shanghai Auto Show, and trial production started earlier this month. The patent drawings show a few differences with the concept car; most notable the applaudable addition of decent roof rails, wider side bars, bigger mirrors, bigger wheels, and different alloys.
The Hongqi LS5 concept. Note tiny tires.

Biggest change however is on the inside. The concept car had the same fancy dashboard as the Hongqi L5 sedan; two central LCD screens, one located in the dash itself and one below it in the center console.
The drawings indicate the production car will get a much more conventional dashboard, with a standard-sized screen on top of the center console and a instrument binnacle in front of the driver.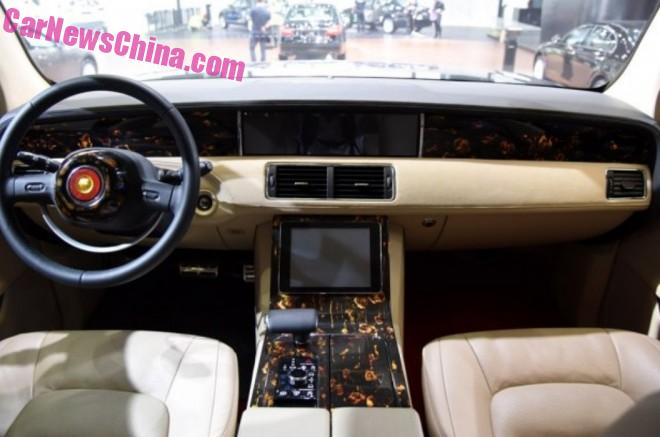 Concept. Let's hope they keep the steering wheel. The inner half-ring is for the horn. Like in the L5, it works by pulling it towards you, not by pushing it away, which is ultra retro and ultra cool.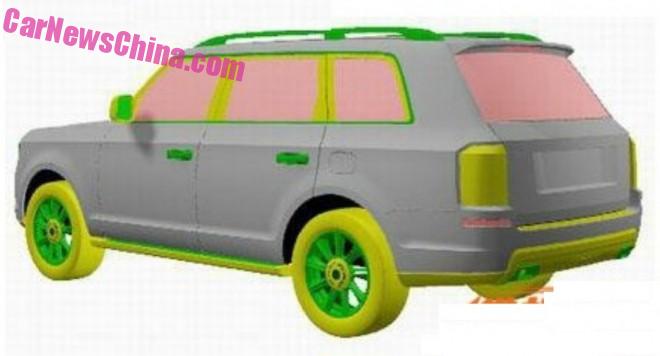 Design of the lower part of the rear door is different. Door now ends above the bumper and not inside the bumper. The concept did not have a fuel cap, indicating there was no drivetrain either. The production car will have its cap on the left. Tailpipes seem a tad smaller than on the concept car.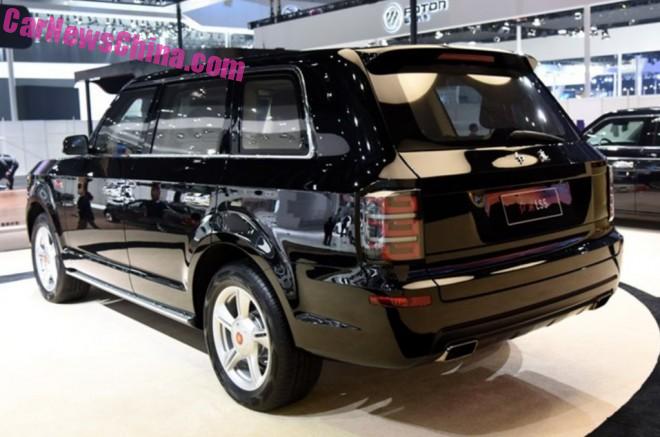 Hongqi started tinkering about an SUV in 2009 and production was finally confirmed in 2012. The LS5 is the first SUV for the Hongqi brand, if you discount the CA 5020 XBYA.
The LS5 is set to compete with cars such as the Porsche Cayenne, BMW X5, and Mercedes-Benz M-Class. It is a huge car: 5198/2098/1890, wheelbase is 3060, and that makes it bigger then the outgoing Audi Q7. Weight is a heavy 2850kg.
Power comes from a brand new twin-turbocharged 4.0 liter V8 engine of unknown origin. The engine develops 381hp and 530nm, and is mated to an eight-speed tiptronic gearbox sending power to all four wheels. Top speed is claimed to be 220 kilometer per hour and 0-100 will be gone in only 8.1 seconds.