The CAS 2015 is one of the biggest tuning shows in China, with a lot of wings and a lot of revs. They also have a lot of babe, pretty and not, with airbags and without. Happily, tuning shows are not as politically sensitive as new-auto shows, so almost every pretty is allowed. Starting with a sweetie in orange with mismatching fingernails.
If your Brembo fails and you end up on a wall, bleeding and in pain; she will be your nurse.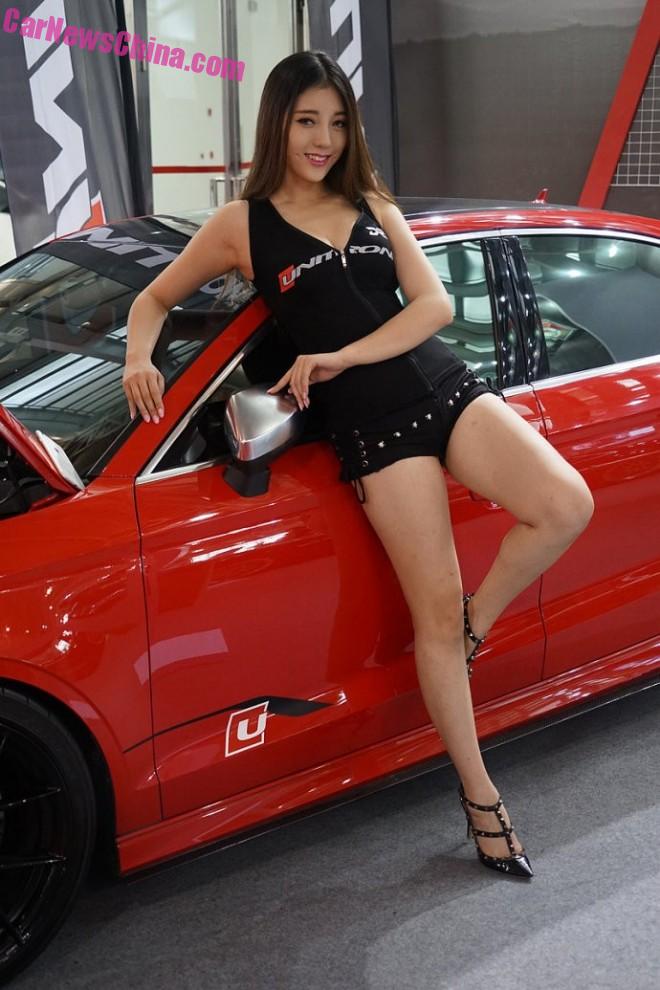 Hammer time. She got spiked on her undies.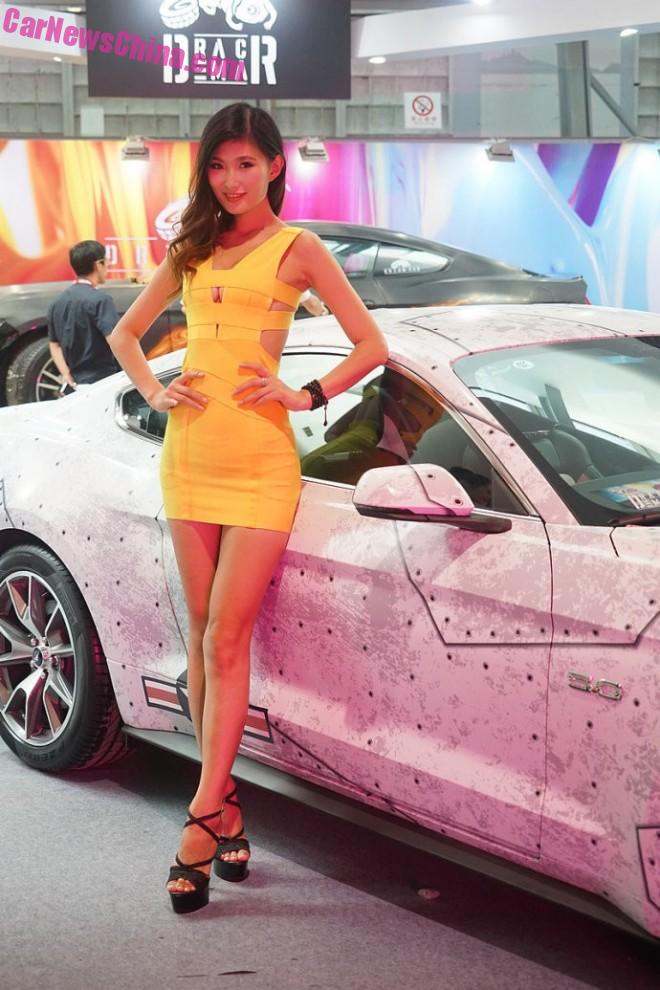 Going bananas with a pink Ford Mustang 5.0.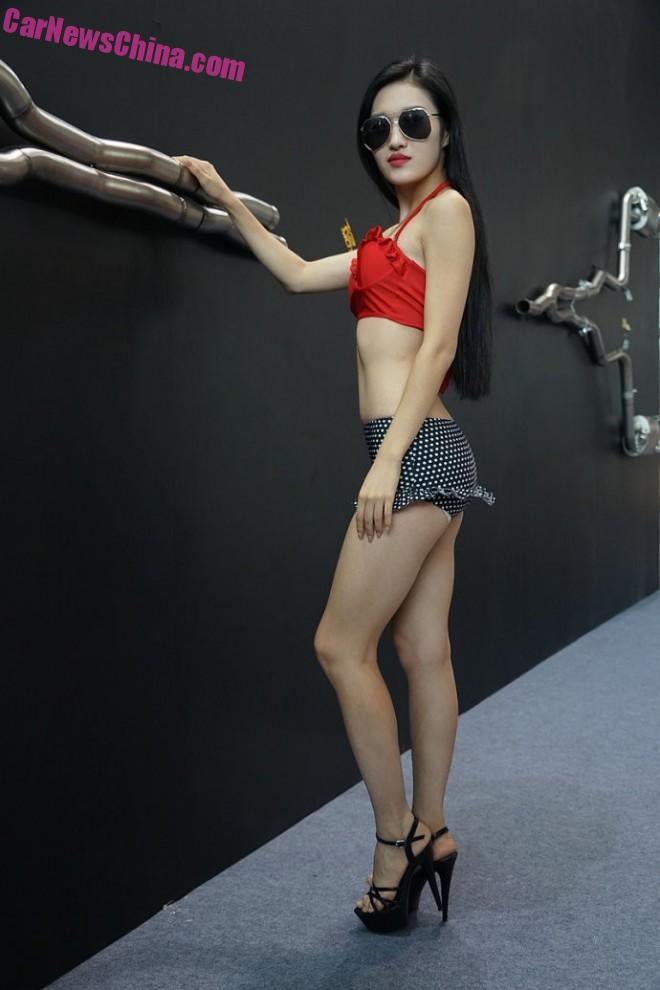 She needs a thick exhaust pipe.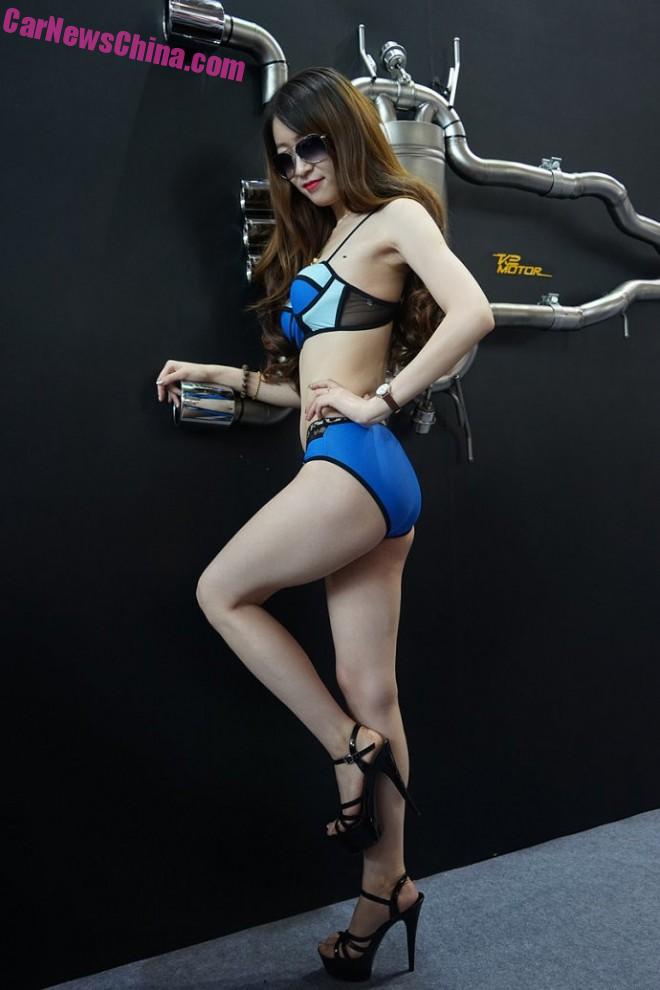 She pretends not to need a thick exhaust pipe. But we know better.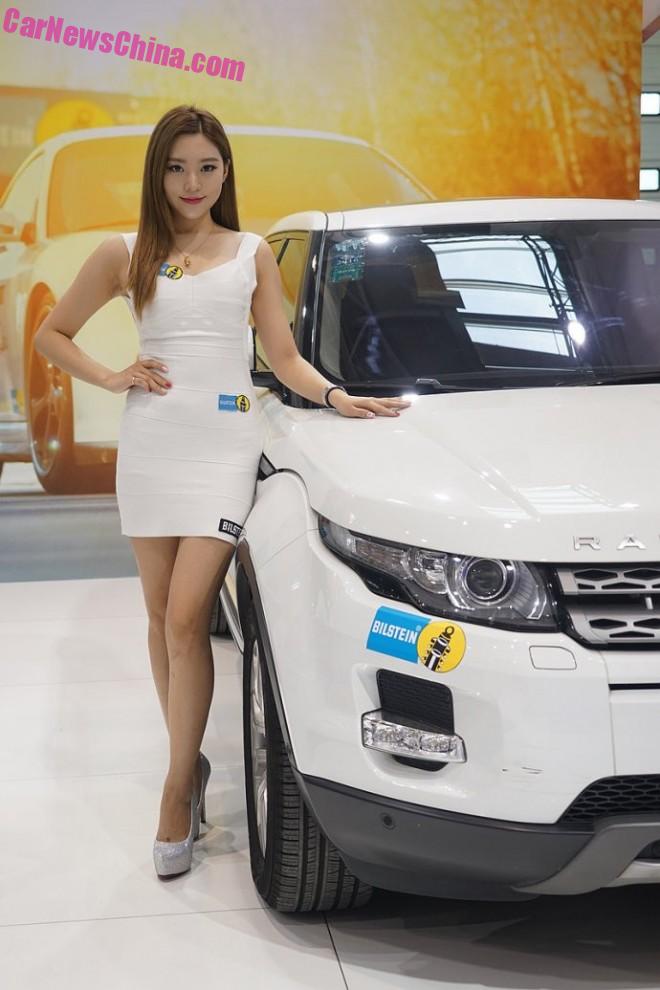 Almost too classy for the dirty tuning business. Almost.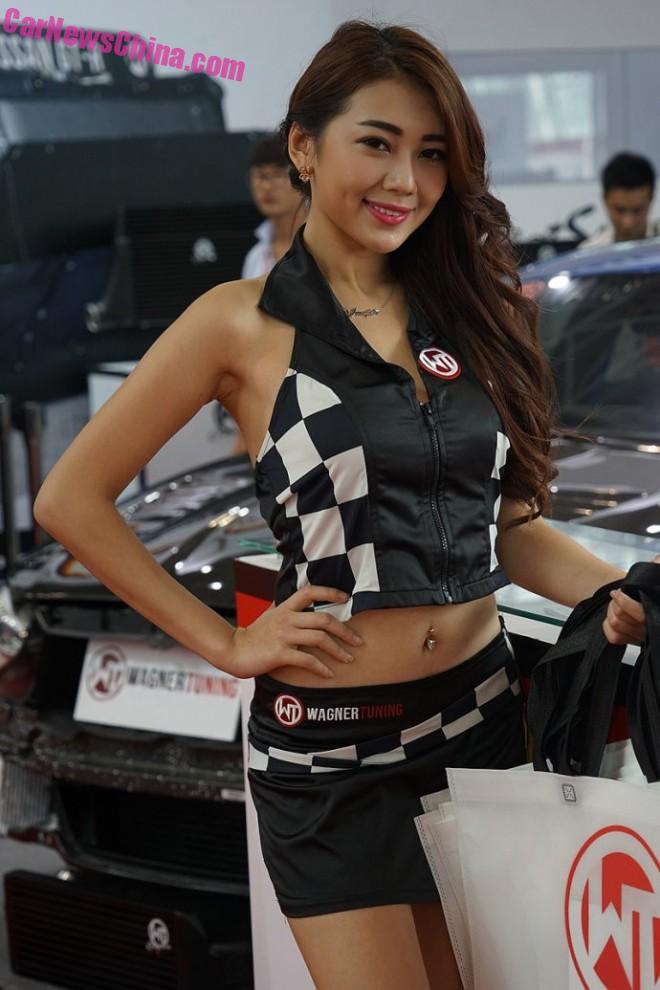 This is the typical 2009 babe outfit for tuning shows in China. Synthetic plastic fantastic! She will get cozy static electric after only the first kiss. And she will give you a free bag.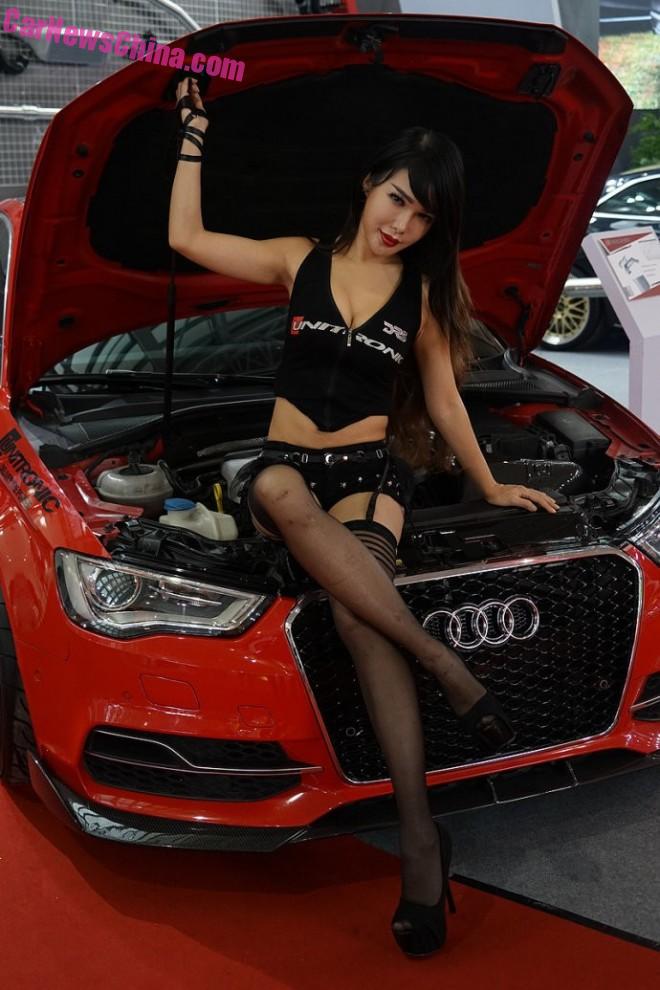 She was looking for a place for her bags. Confusing world.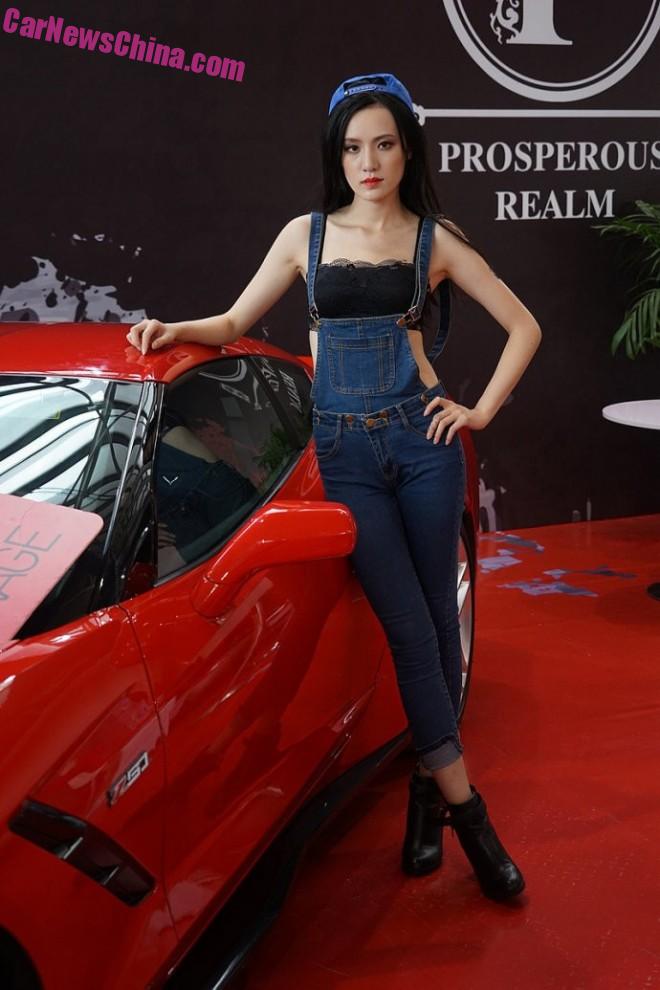 Dressed up like a farmer's girl for an agricultural car.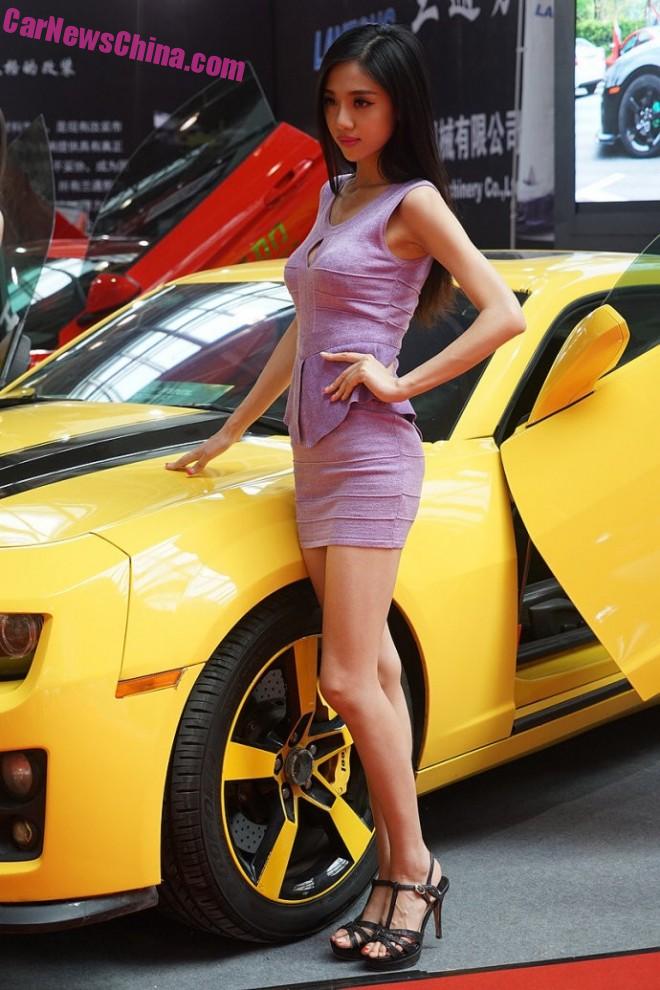 Going to the office in style, with Lamboo doors.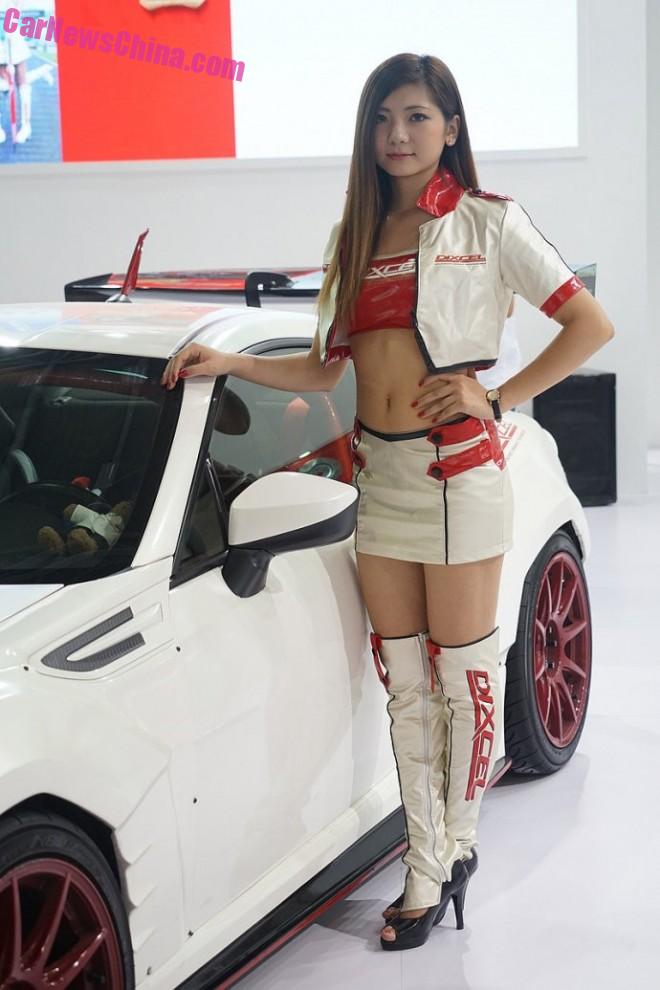 Her boots were made for wild-river fishing.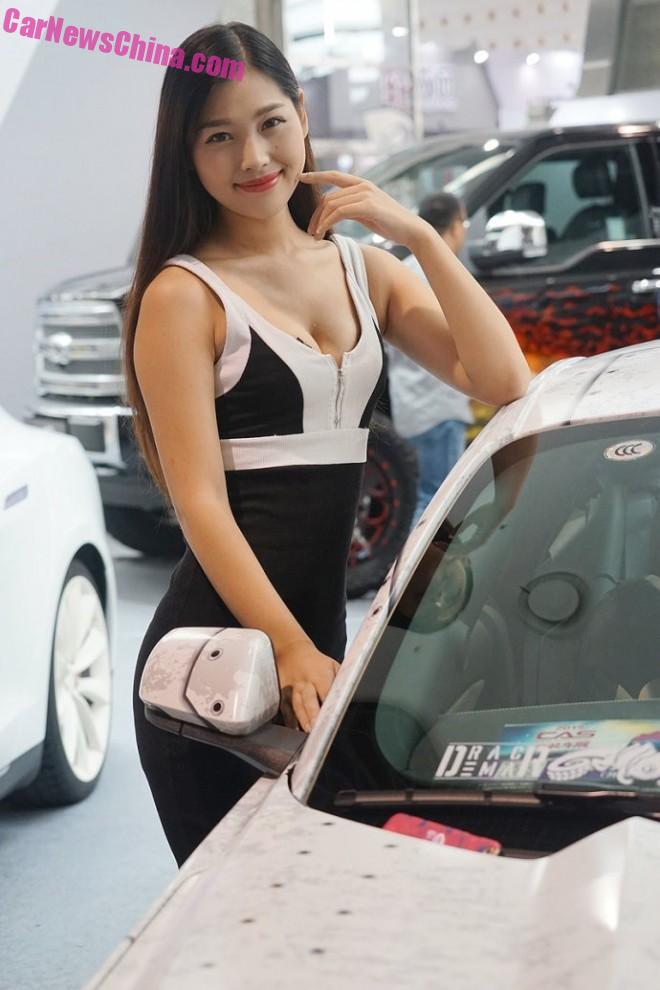 More office attire. The new kinky perhaps? Well. Only if she can operate a fax machine.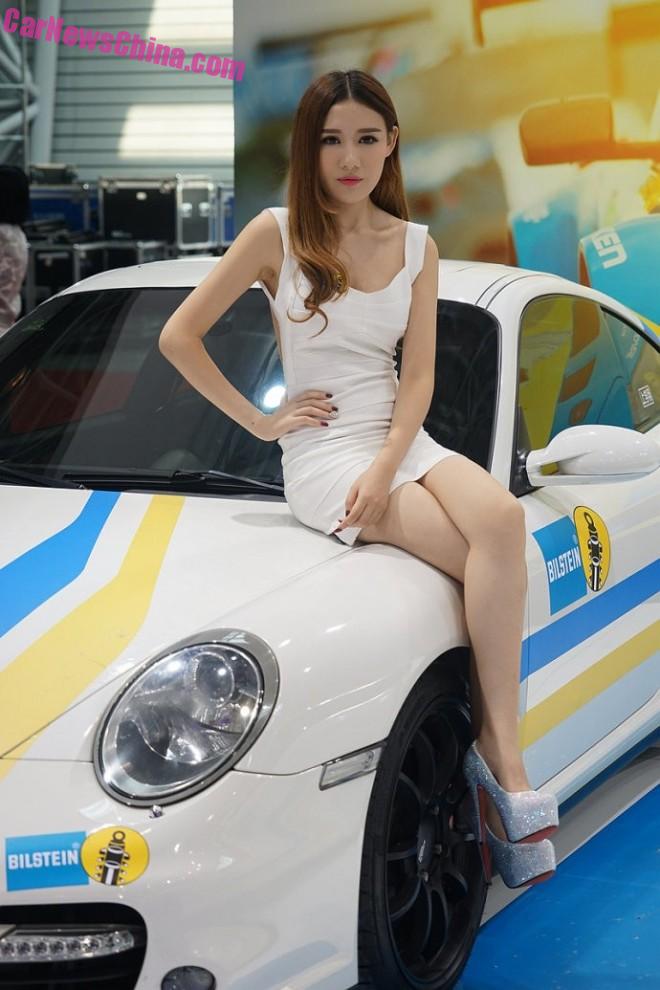 Slim white girl on fat white car. Her stare can kick start my old Jeep. Glittery shoes!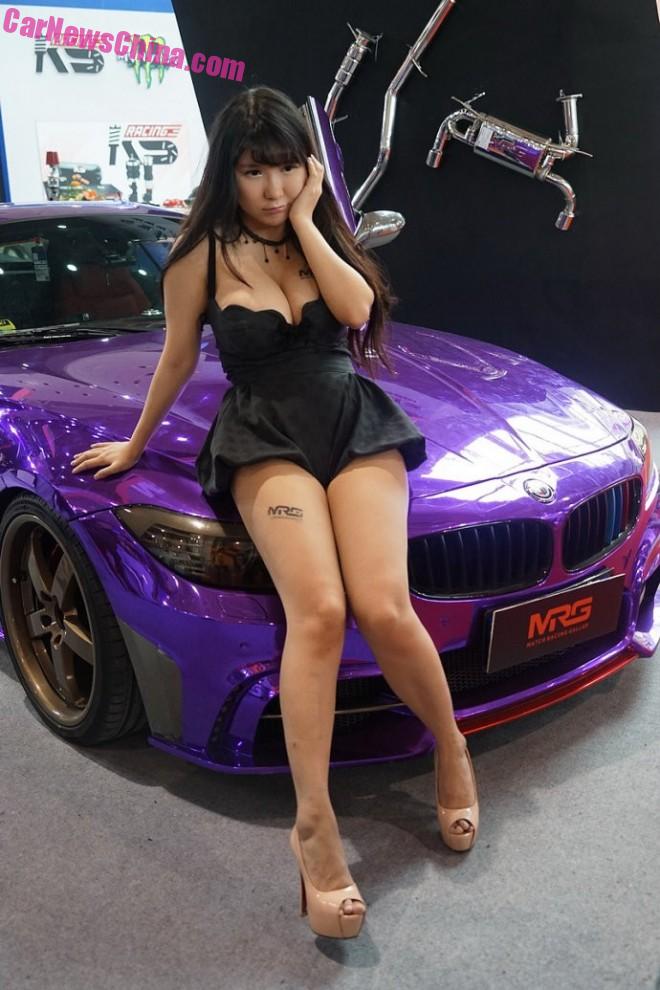 Ha there is our booby girlfriend again, still going like stink.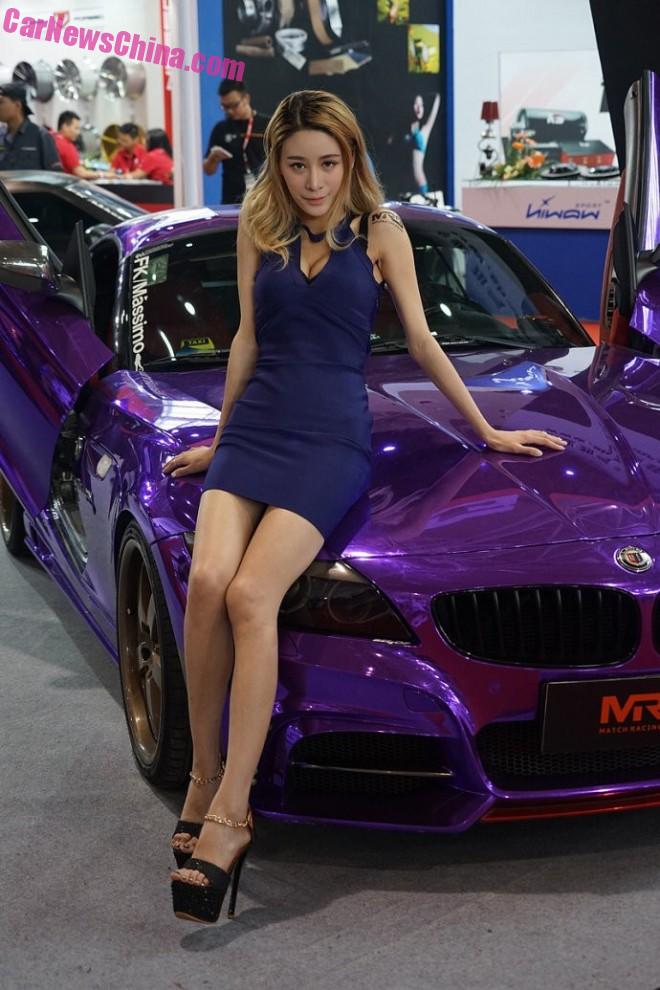 And her friend.
With some thanks to Sina.