A very rare C4 Audi S6 sedan, Spotted in China in central Beijing. The vehicle was parked unattended on the bicycle lane, and stayed there for a full three days and nights until it mysteriously disappeared. The fast Audi was dirty and dusty but in a fine overall shape. Alloys were a bit weird; on the front right a period-original 'Avus' wheel, but the three others are later ten-spokes.
The S6 was the high-performance version of the Audi C4 A6, manufactured from 1994 until 1997. The base engine in the S6 was a 2.2 liter turbocharged five-cylinder with an output of  230hp. The much more attractive optional engine was a mighty 4.2 liter V8 with 286hp, mated to a four-speed automatic or a six-speed manual, sending power to all wheels via Audi's 'Quattro' four-wheel drive system.
In 1997 Audi launched an even faster limited-edition S6 Plus, powered by a 322hp variant of the 4.2 liter V8.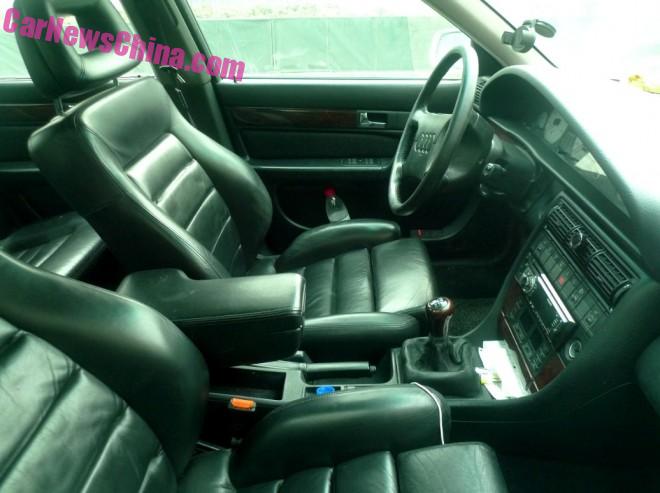 This Beijing car is powered by the 4.2 and mated to the six-speed manual. Sporty leather seats and white dials were exclusive for the S6. The interior was in good shape and original bar for the radio.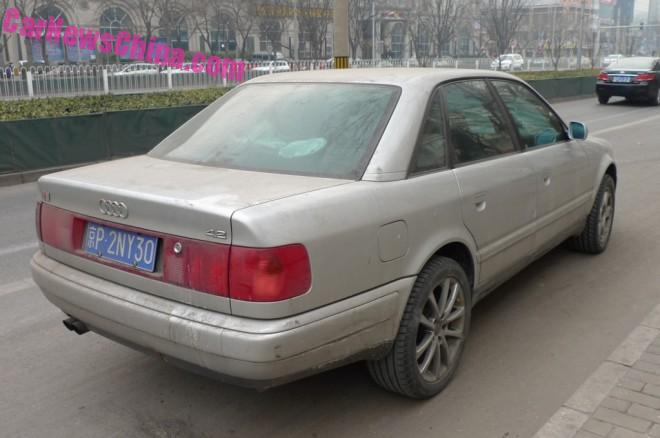 The C4 S6 was never officially sold in China and this example was the very first one we have ever met. It probably arrived via diplomatic or other misty channels. The base Audi C4 A6 was sold and later also manufactured in China.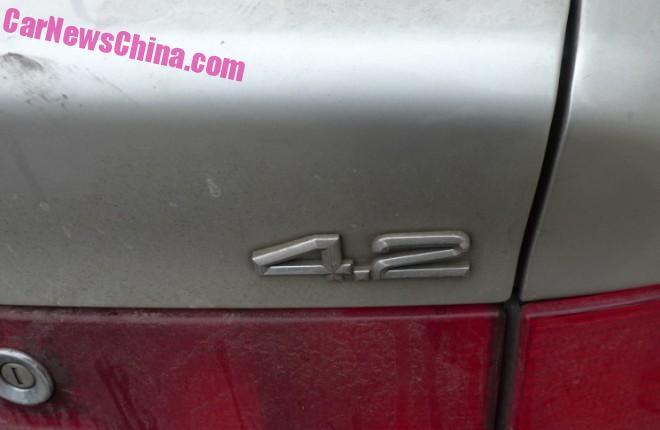 No mistake; this fine old Audi got a 4.2 under the bonnet…