This is the Guangzhou-Toyota Leahead i1 EV for China, a new electric car that will be launched on the Chinese car market in early 2016. The i1EV debuted as a concept on the Shanghai Auto Show in April.
Leahead is a new sub-brand under the Guangzhou-Toyota joint venture focused on making cheap electric cars for the masses. It should not be confused with 'Ranz', which is another Chinese Toyota brand.
The concept had a different grille and bumper, and we are not unhappy those are gone on the production car. But the blue-silver wheels were kinda cool.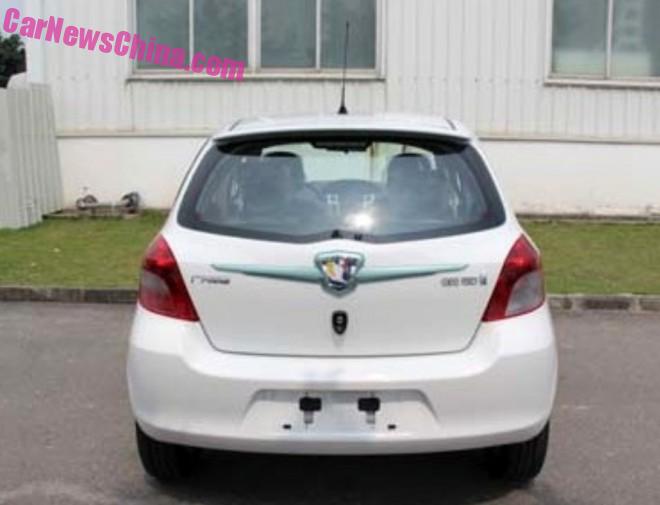 Huge Leahead logo on the back, flanked by light blue wings.
Initially, the i1 will launch as a lease-only demonstration project, similar to what BMW does with the Zinoro 1E.
It is based on the previous generation Toyota Yaris hatchback (not on the new Yaris L). Power comes from an electric motor with an output of 95hp. Size: 3930/1695/1555, wheelbase is 2460.