A very smooth Audi A3 3-door hatchback, Spotted in China just inside the Fifth Ring Road in Beijing. The good old Au' is painted in period gold and fitted with a sunroof and sporty five-spoke alloys. She seemed to be in a fine overall condition without visible damage or rust.
Pop out side window!
Coincidentally, this very vehicle once belonged to the younger brother of a car-fanatic friend of mine, who sold it on a few years ago. I didn't see anybody with the car but it looked like it was driven regularly.
The first generation Audi A3 (Typ 8L) was made from 1996 until 2003. It came as a 3-door hatch like we have here or a 5-door hatch. The A3 was based on the VW PQ34 platform than also underpinned the Volkswagen Golf Mk4.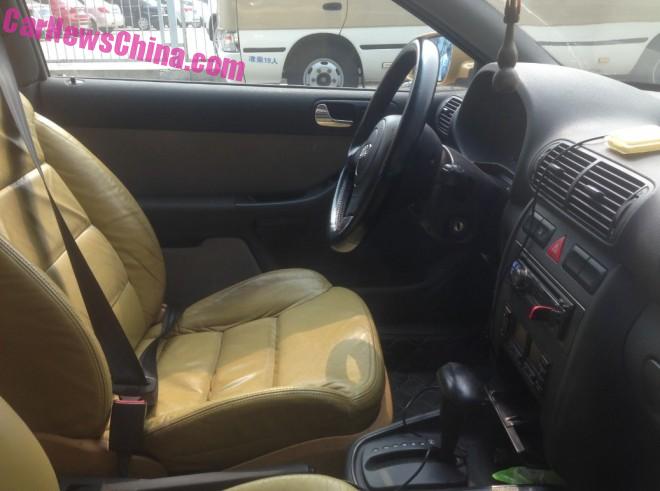 The interior is worn out to a high degree, especially the seats. Radio-CD player is after-market.
The Typ 8L first generation Audi A3 was available with four engines: a 1.6, a 1.8, a 1.8 turbo, and a 1.9 diesel. This Beijing car is a 1.8, mated to a five-speed automatic gearbox.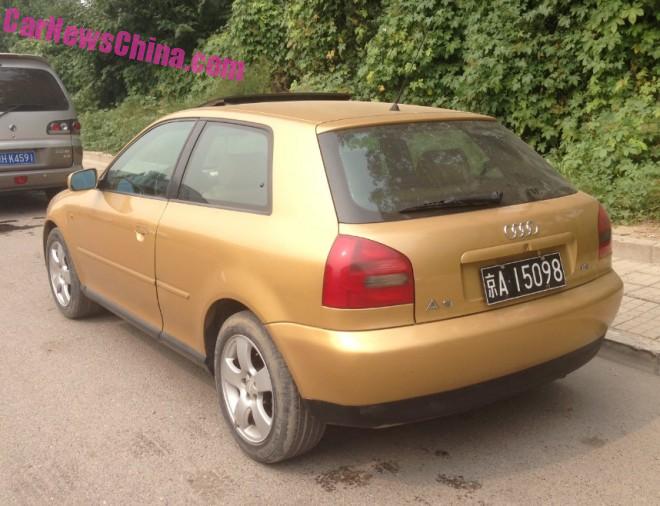 The first generation Audi A3 was never officially sold in China. This car has a black license plate indicating it once belonged ti a foreign-owned company which were allowed to import their own cars in the 1980's and 1990's. A fine small Audi in gold, may she ride a many miles a more!