A very flashy Volkswagen Golf MK4, Spotted in China in central Beijing just outside the eastern section of the Third Ring Road. The good Volkswagen is wrapped in an eye murdering shiny green wrap, and further sexed up by low riding suspension, a hefty body kit, a black grille, chromed mirrors, and very sporty slick-like tires with five-spoke white alloys.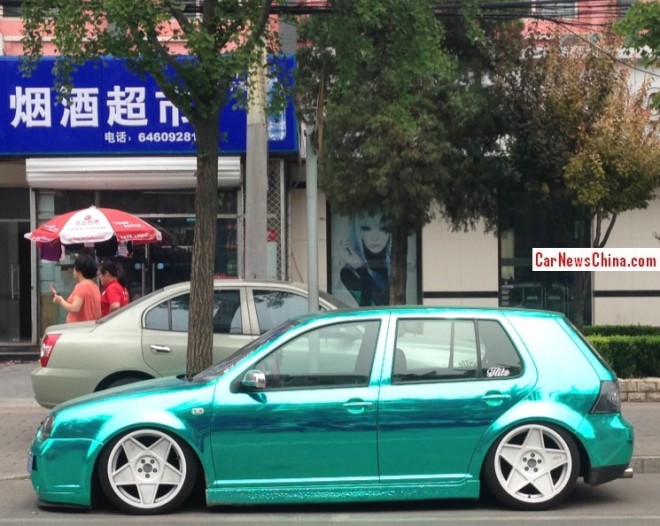 So low is low. The wrap was sadly of a rather low quality, falling almost apart when I looked at it. The wrapping work itself however was nicely done with an exceptionally clean C-pillar, mirroring the sun like there was no tomorrow. Wrap is neatly applied over the bumpers and door handles. Mentioned chromed mirror is questionable, it doesn't really add anything and just distracts from the shiny green body.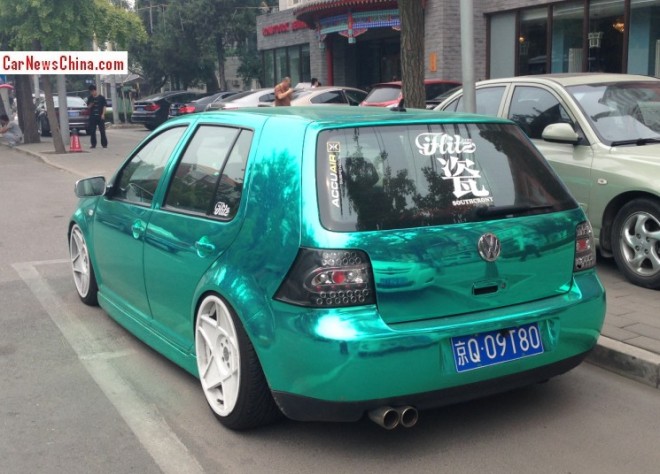 Rear light covers are after-market but fit in well. Volkswagen logo in chrome. Twin exhaust pipe for some extra noise, and rightly so, a car like this should scream!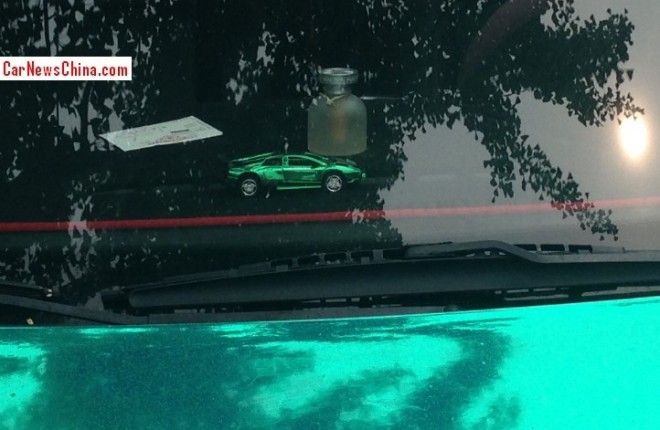 Lamborghini Murcielago in shiny green behind the window. Always keep dreaming.
Time now, for our Famous China-Volkswagen Golf Collection™: white low rider, asshole, psychedelic, Pink, MK2, shiny orange, matte black & matte purple, not a cabriolet, lowrider, MK4 Cabrio, matte black, pink-alloy Cabrio, pimped-red Golf, matte orange Golf, lowrider Golf, pink Golf,  blue-pink Golf, Citi Golf, pantzer Golf, Bora-Golf.