Finally it happened to me: eye to eye with the Landwind X7 in China. I had seen the controversial clone on shows but never in the wild. And there she was, brand new and wearing blue, standing on a street in the faraway Dongba area, just minutes away from my home.
The first thing that strikes is how much the X7 does indeed look like the Evoque. I was on the lookout for the Landwind but otherwise I would have missed it, thinking it was just another Range Rover. It is really a perfect clone. A size check confirms:
Evoque 5-door: 4365/1900/1635, wheelbase is 2660 and kerb weight is 1850 kilo.
Landwind X7: 4420/1910/1630, wheelbase is 2670 and kerb weight 1775 kilo.
The Landwind X7 officially launched in August. Price starts at 129.800 yuan and ends at 147.800 yuan ($21.000 – 23.801). Lone engine is a Mitsubishi sourced 2.0 turbo petrol with 190hp and 250nm, mated to an eight-speed automatic, sending power to the front wheels. Landwind showed off a fancy body kit on the Chengdu Auto Show but we haven't seen it hitting the market yet.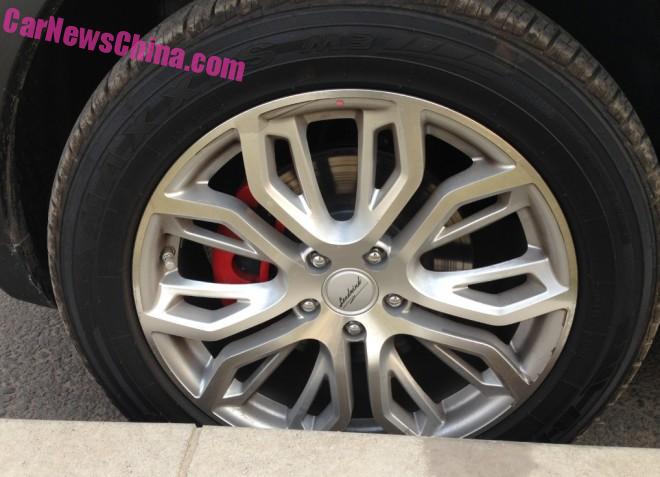 The 'Landwind' name is on the wheel hub, written in a classic handwriting style that Landwind doesn't use anywhere else. Wuzzy. Alloys however look very good and the red brake is a nice sporty touch.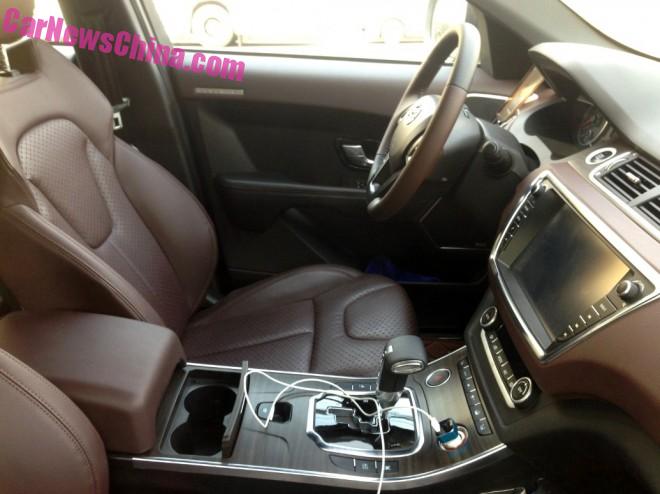 The interior is impressive. Very nice leather seats, loads of classy looking fake wood, more leather on the dashboard, flat-bottomed wheel, nice chrome detailing, electronic parking brake, and a 10.2 inch touch screen for the infotainment system.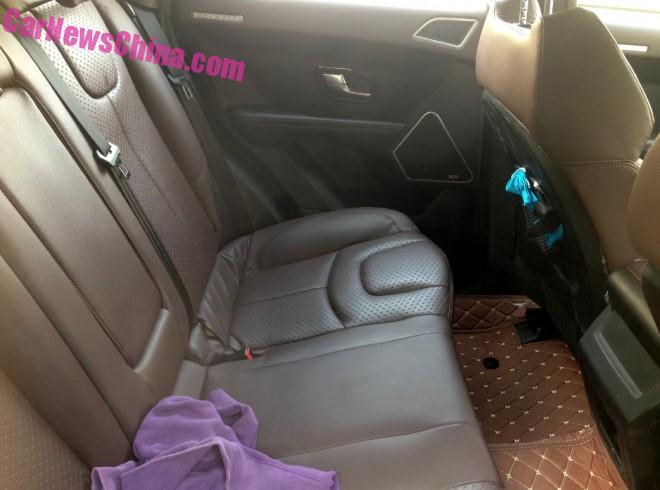 Best thing however are the floor mats! Bentley stuff, best mats we have seen in a China-made car, ever. Also see this photo of black colored mats in another car.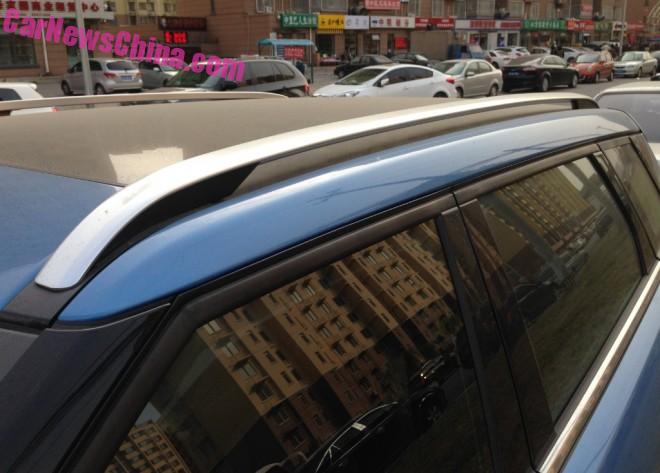 Roof rail check: approved! Huge panoramic sunroof measures 1100x950mm.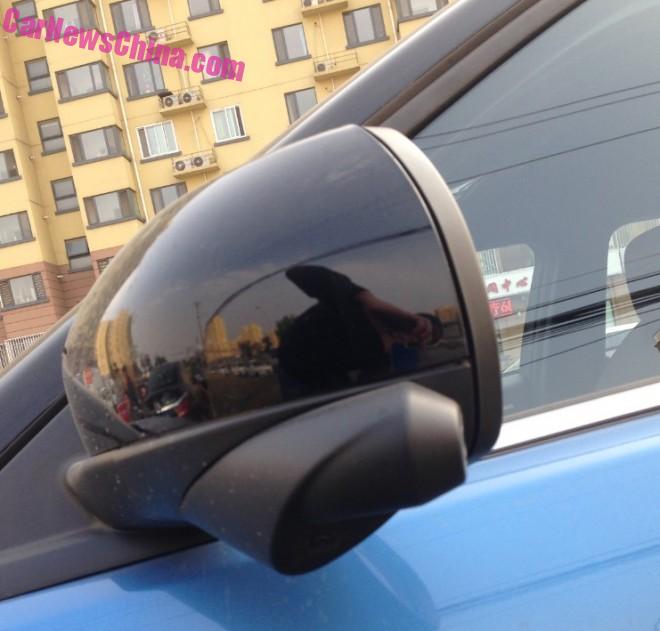 The bulbous units for the lane departure warning system.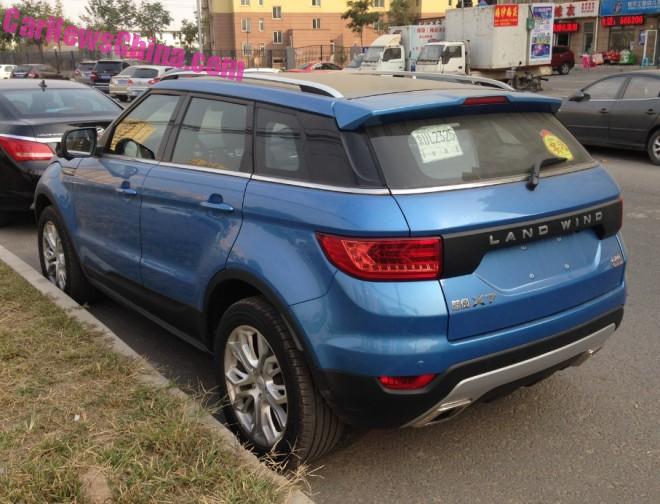 Temporarily license plate behind the window. The Landwind brand has never been popular in the capital and they have only one dealer in town, sadly very far away from where I live. But I bet the X7 is going to change all that. China simply loves it and sales of the X7 are huge, counting for 70% of the entire Landwind range. After only two months.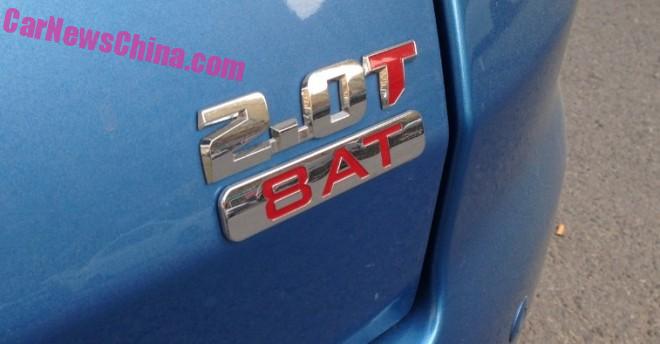 Turbo badges should always be red.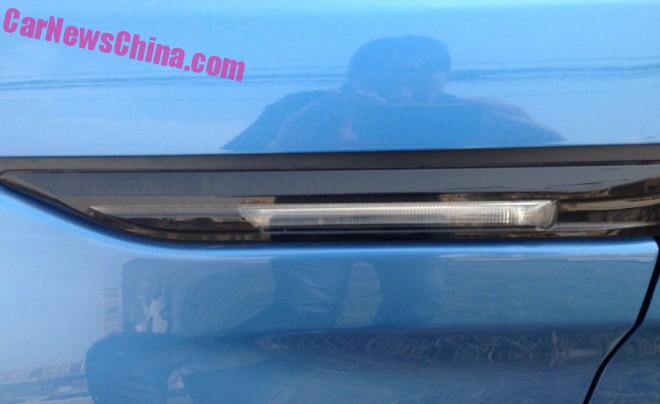 Quality wise it looked all right, well-made and well put together. The only thing that looked really bad was this fake-vent/indicator ensemble on the front fender. The light cover was broken and quality seemed crappy.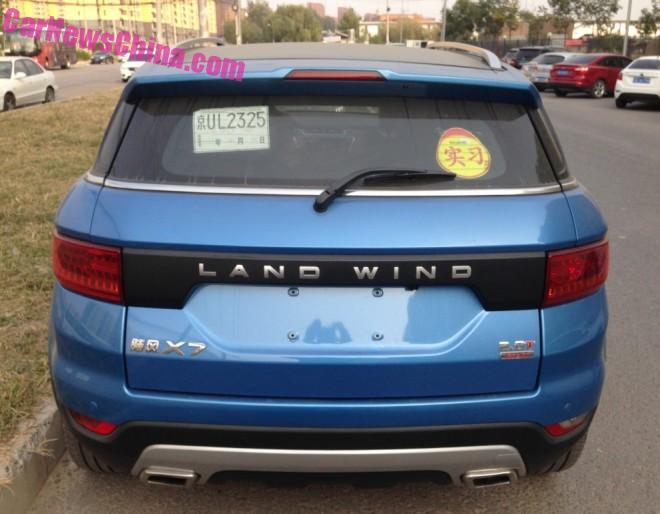 Very Evoque from behind. Yellow 'new-driver' sticker.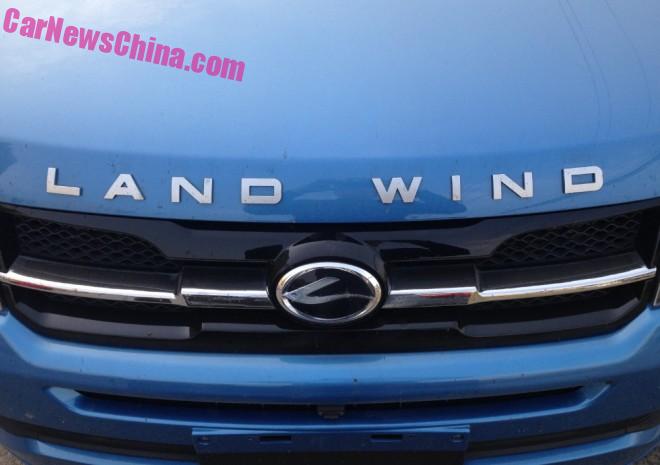 Landwind logo proudly on the grille. The happy new owner didn't buy the Range Rover lookalike kit yet.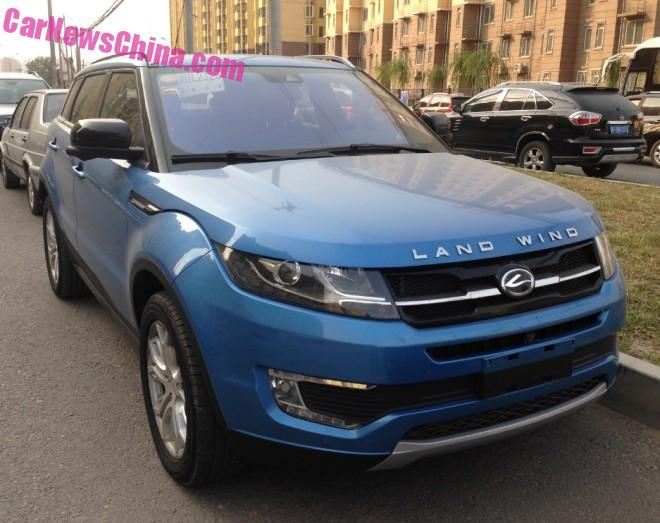 I then had to leave to find and photograph other cars. I climbed on my electric scooter and hit the road impressed. It might be a dirty clone from a sneaky and sleazy Chinese brand, but it sure as hell is a good clone.