A beautiful black Land Rover Freelander, Spotted in China in the Lido area in Beijing. The old Rover was in perfect shape, clean and tidy, all original, and without a spot of rust or rot. The Freelander is fitted with a monstrous body kit, including a hefty bull bar, lights on the bumper, headlight covers, strips on the doors, wheel arch extensions with arrows, and side bars.
The first generation Land Rover Freelander was manufactured from 1997 until 2006. They were never sold officially in China but some arrived via diplomatic and other misty channels. This one has early '00's blue Beijing license plates. The alloys are period original. The mad body kit is original too, it was an official factory kit that could be ordered at the Land Rover dealer! They also had one for the three-door.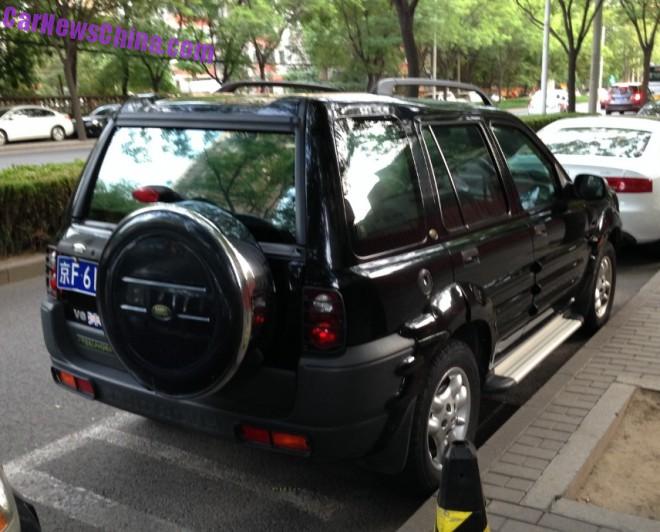 Spare wheel at the back. The first generation Freelander was available with three engines: a 1.8, a 2.5 V6, and a 2.0 turbo diesel. This black Beijing car has the V6 under the bonnet, it has a very decent output of 175hp and 240nm. Transmission was a five-speed automatic, fitted on this one, or a five-speed manual, sending horses to all four wheels.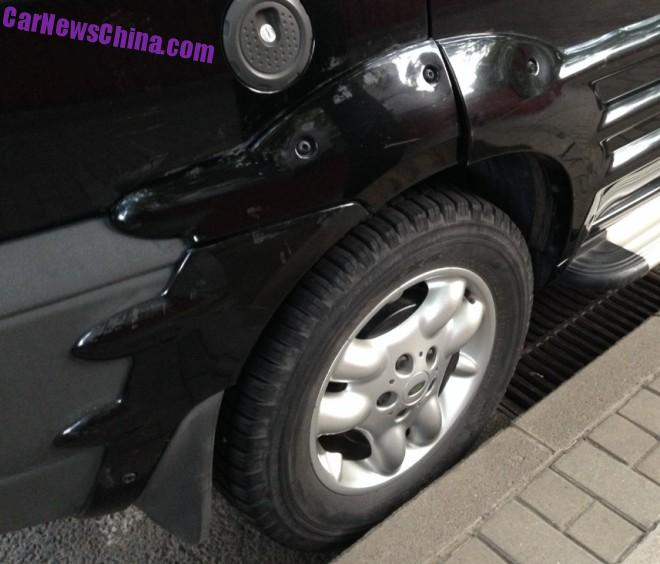 The wheel arch extensions are the most interesting part of the kit. Simply bolted on, screws still very visible, with arrowheads pointing to the front and to the rear. I guess the designer though it would make the Freelander look more fast. Like stickers with fire and flames do.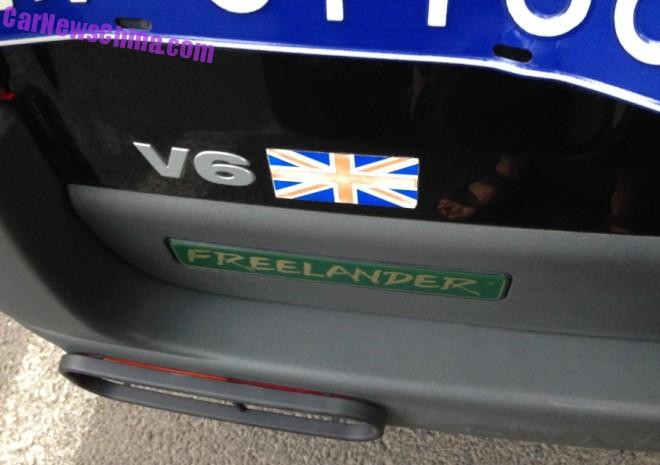 Showing the flag in China. Original Freelander badge.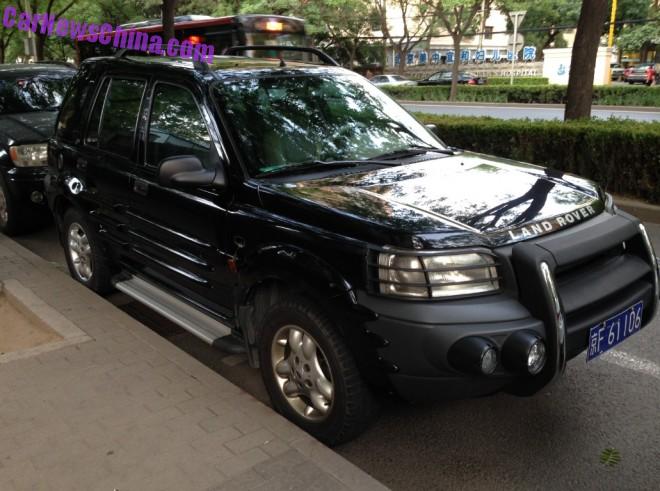 What a great looking lamps on the bumper. Bull bar with chrome strips up front.