New Spy Shots of the upcoming BMW 1-Series sedan testing in China. We first saw it testing in February and in November BMW launched the 'Concept Compact Sedan' on the Guangzhou Auto Show, previewing the new sedan. The vehicle on the photos seems pretty much ready to roll, so the 1-Series Sedan might debut as early as the Beijing Auto Show in April next year.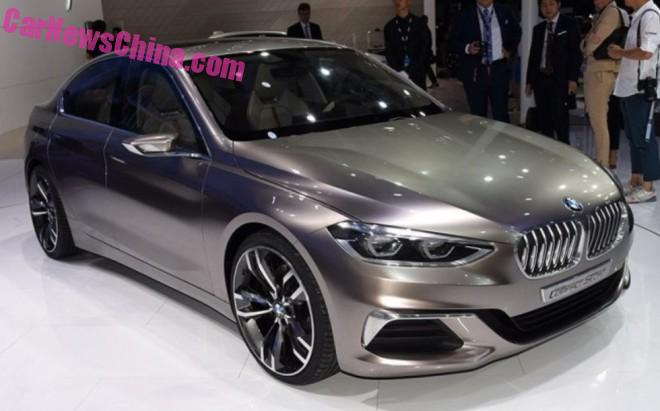 The Concept Compact Sedan.

Temporarily license plate on the windshield,  issued by Liaoning Province (see: 辽), home of the Brilliance-BMW joint venture, indicating the BMW 1-Series sedan will be manufactured in China.
The BMW 1-Series sedan will compete with the Audi A3 sedan and the Mercedes-Benz CLA. The Audi A3 sedan, sold in China as the Audi A3 Limousine, is made locally and the CLA is expected to see local production in 2016.
Furthermore, Chinese production of the BMW 2-Series Active Tourer will start soon, and the Active Tourer is based on the BMW UKL2 platform (wiki), which will also underpin the 1-Series sedan.
In China, the 1-Series sedan will be available with three engines: a 1.2 turbocharged three-cylinder, a 1.5 turbo, and a 2.0 turbo, with horses ranging from 90 to 200. But that's without counting in a possible M-version.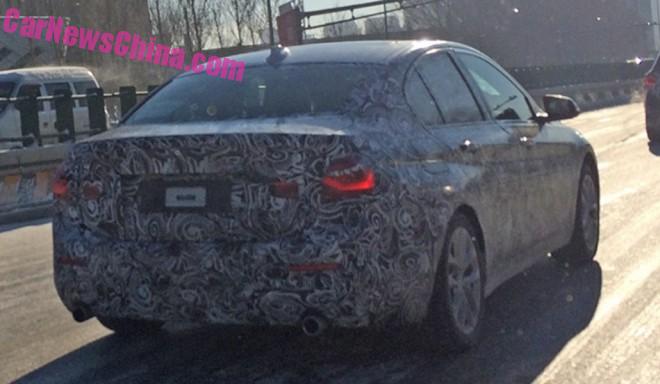 Short rear deck and wide rear-wheel arches, just like on the concept.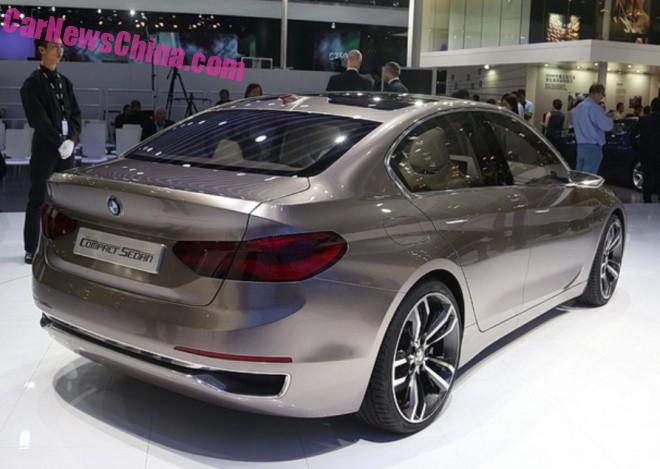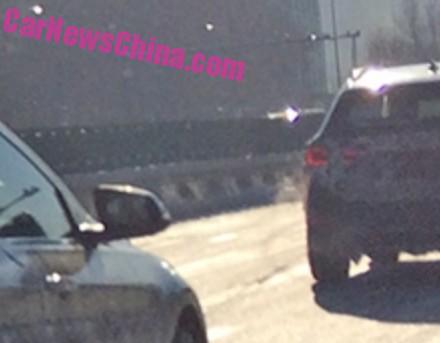 There was another test car in front of the One, likely the long-wheelbase version of the new BMW X3.