A very speedy SouEast V3 sedan, Spotted in China in the Fangzhuang area in Beijing. The fine V3 has been wrapped in an eye slaughtering Pink wrap, and is further sexed up with a black bonnet with a lot of vents, a black grille, a racy bumper, a spoiler under said bumper, a black roof, darkened headlights, darkened windows, and black six-spoke alloys.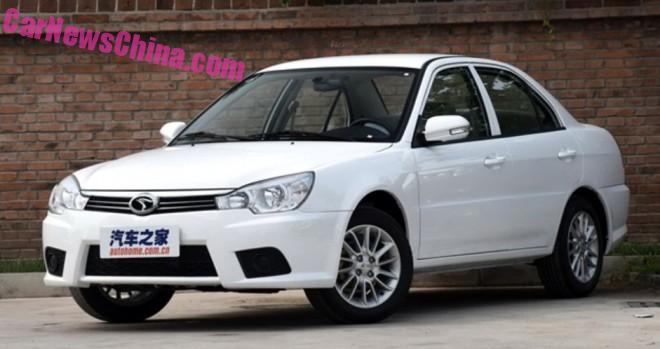 The SouEast V3 is based on the fifth generation Mitsubishi Lancer that is still in production in China at the SouEast-Mitsubishi joint venture. Because the V3 looks so much like the Lancer it is a popular car for modifying and tuning, complete with EVO and Mitsubishi badges, or Nissan GT-R. Price for the base V3 starts at 56.900 yuan and ends at 67.900 yuan. Lone engine is a 1.5 liter four-cylinder petrol with 120hp and 134nm, mated to a 5-speed manual or a CVT.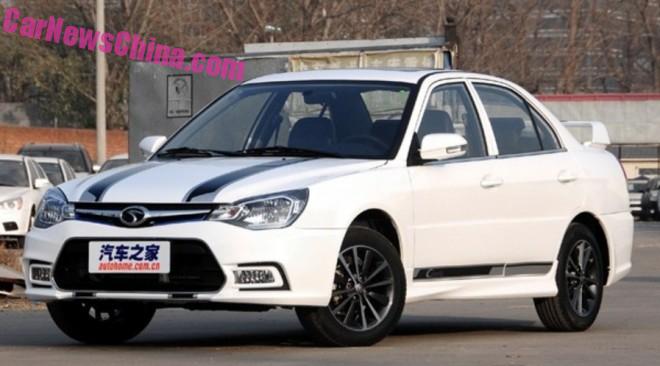 This is the sporty variant, starting at 65.900 yuan. All the extra plastic and stickers are factory standard, but the engine is the same. The English name is not 'Sport' or 'EVO' or 'RS', but… 'Colorful'.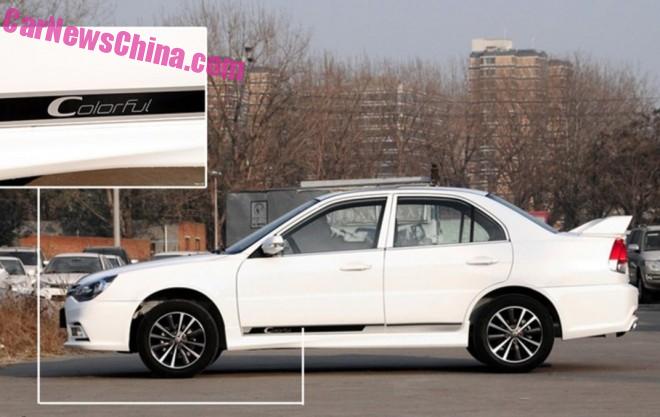 Go to the bar and say: "I drive a SouEast V3 Colorful", the babes will love.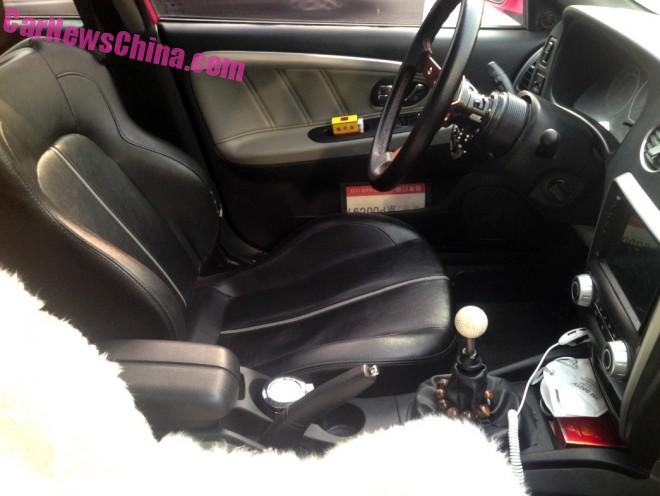 Back now to the Pink car, this is the interior. Fake-leather seat covers, and a white fake wool seat cover on top of that on the passenger seat! Golf ball gear knob. Steering wheel is interesting, it can be taken off race-car style, but there seems to be no good reason to do so. But it looks wild.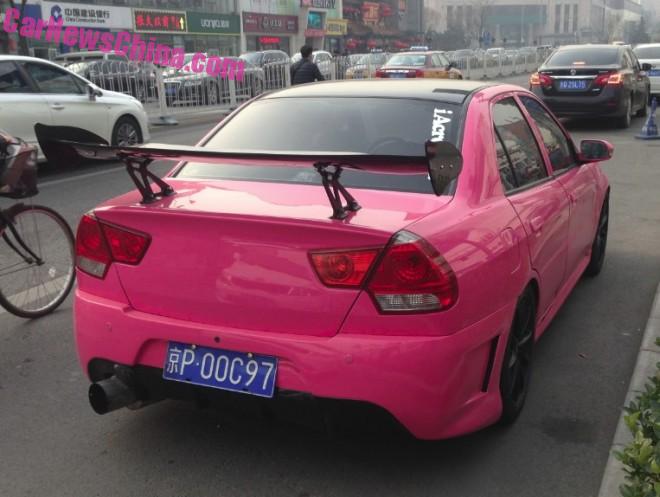 Body is lowered by five centimeters or so. Single exhaust pipe on the left. All badges have been removed from the vehicle. Huge adjustable wing on the back. Sleek air vents in the sides of the bumper.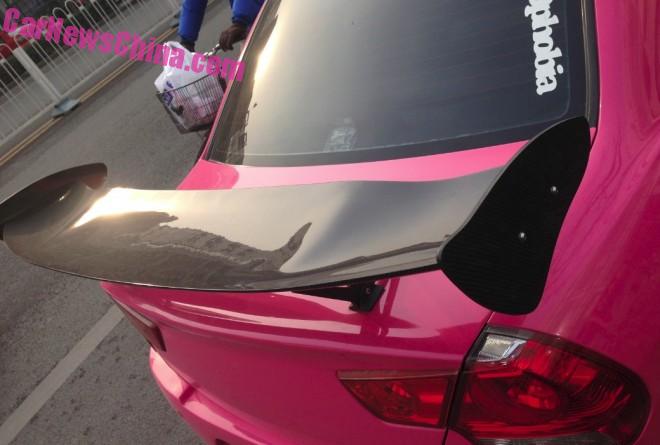 That is a wing.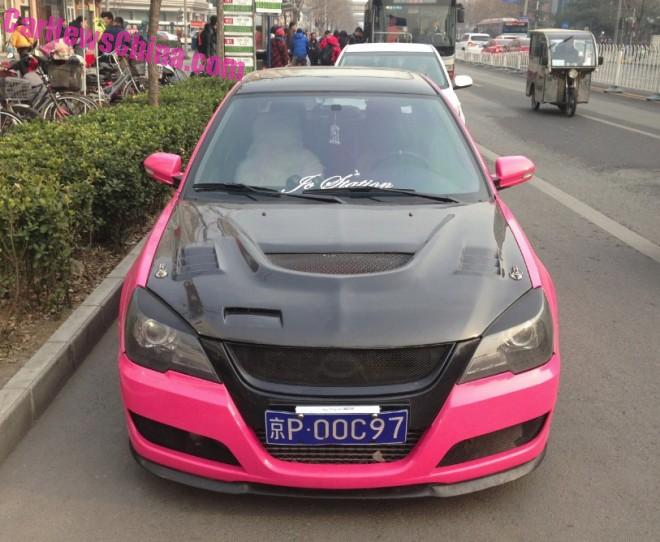 Sadly I do not know whether the engine is tuned up or not, but I strongly suspect it is. The Mitsubishi 1.5 liter engine is known to be strong and can easily deal with a turbocharger. Pink Power!