A massive second generation Dodge Ram 350 Van, Spotted in China in the eastern suburbs of Beijing. The old Dodge was in superb shape and clearly loved, looking clean and mean, with shiny chrome and a spotless body, all parts were in place bar for the rear wheel covers.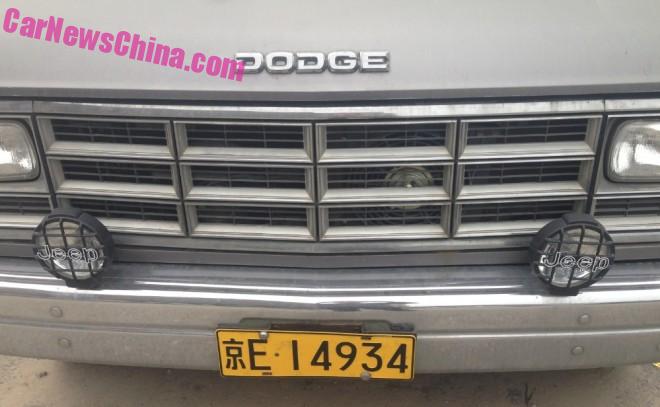 This is the LWB version of the 350, which measures an impressive 5.6 meters long. In China it was therefore classified as a commercial vehicle and thus got a yellow license plate, and this particular example is very old.
The Dodge too isn't that young anymore. The second generation Ram Van was manufactured from 1979 until 1993, with major facelifts in 1986 and 1994. This car in Beijing is a first-facelift example. The Jeep fog lights are Chinese after-market, they are very common on the Beijing-Jeep Cherokee.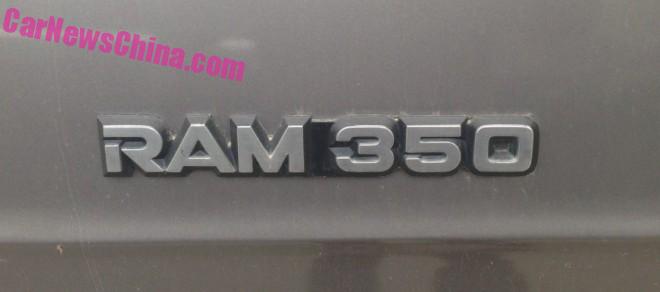 The Ram 350 was the heaviest of the second generation Ram, rated at one-ton. The others were the Ram 150 with half a ton and the Ram 250 with three quarters of a ton. There were various engines available over the many long years of production. The strongest was a monster 7.2 liter V8 with 195hp. Sadly I couldn't see what was under the bonnet here, but the LWB 350 has to have something big.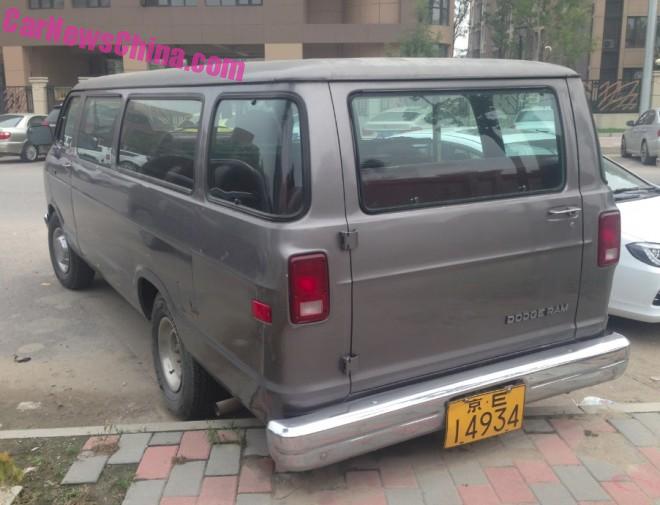 The extremely beautiful left fourth-side window, creeping around the corner to the rear. Giant door opens to the left. Bumper is very 1980's and wide enough to sit on. Rear lights as simple as the come.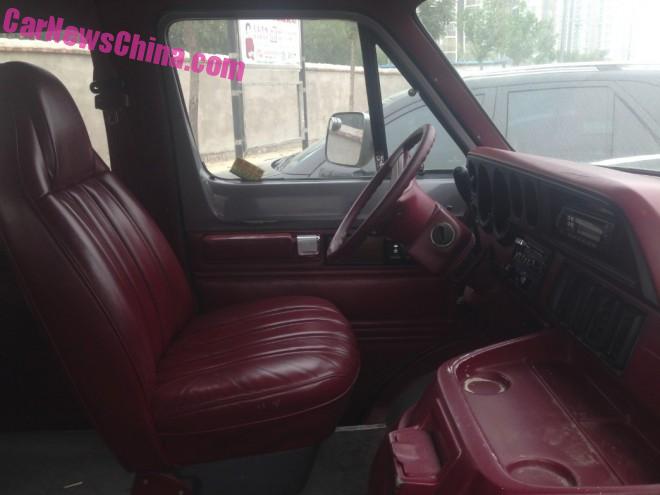 No that is a proper interior! Red leather and red plastics, everything red, even the cup holders. Absolutely brilliant. Steering wheel is huge and thin-rimmed, dials exactly in front. The radio is a later-time after-market unit.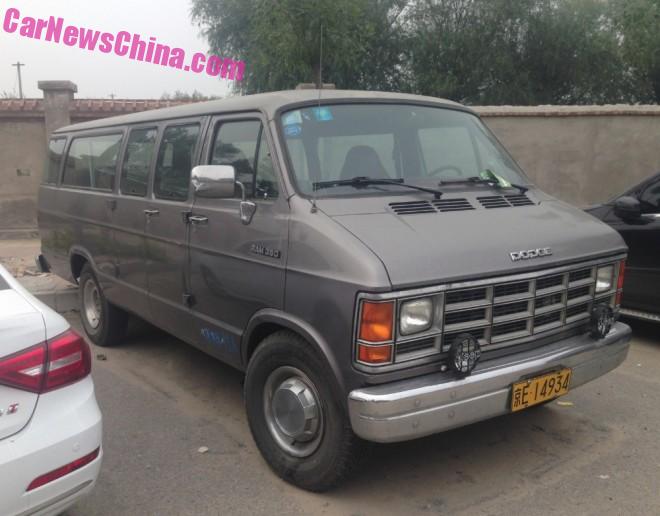 A antenna so high it almost didn't fit on the photo, original chromed mirrors, and double-doors for the passengers. The second generation Ram Van was never officially exported to China, so how this great American icon ended up in the Chinese capital is somewhat of a mystery. Let's hope she stays! This Dodge is the second second generation Ram we meet in country, earlier on we saw a Continental Coach RV.