A massively modified Ford F-450 Super Duty, Spotted in China on the Beijing Tuning Street. The 'Merican monster stands on heightened suspension, giant off road tires with doubles at the rear, and it is fitted with a 'Road armor' front bumper and bull bar.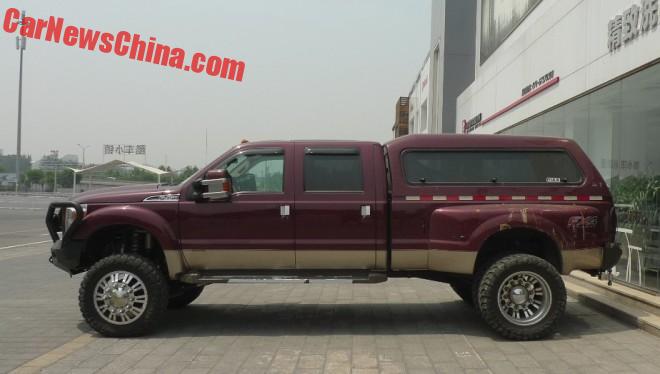 This is the super stretched crew-cab variant with an enclosed bed and extra wide wheel arches. Red and white 3M tape is obligatory under Chinese law, all pickup trucks got to have it, no matter agricultural or super sonic.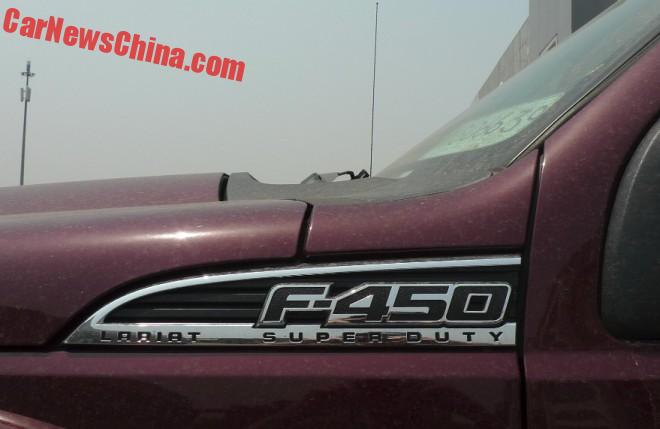 Lariat is a trim level, coming behind Platinum and King Ranch. Production of the third generation Ford Super Duty started in 2011 and continues until today, although an all-new model is on the way. The Super Duty series is not officially available in China but many arrive via the thriving gray market.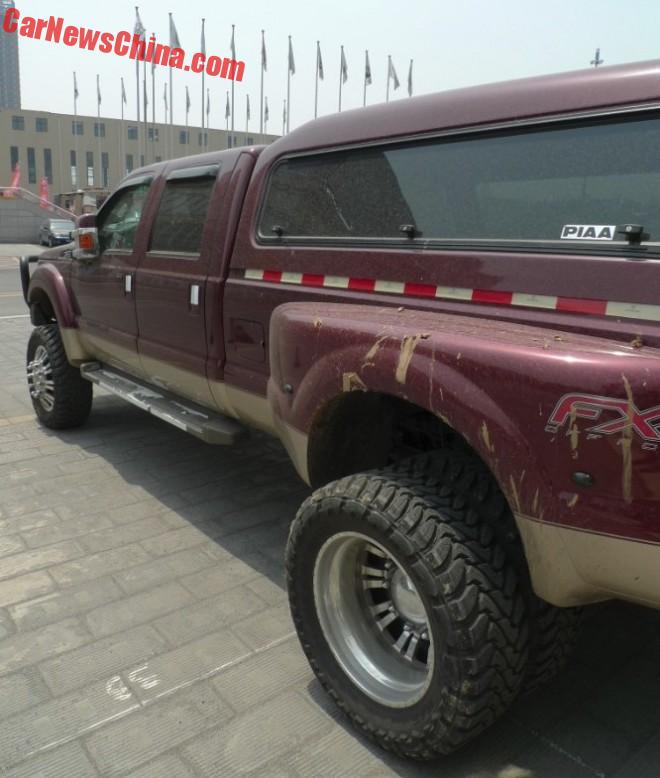 Too big for the photo and she still got mud. The F-450 Super Duty is available with three engines: a 390hp 6.2 liter petrol V8, a 367hp 6.8 liter petrol V10, and a 440hp 6.7 liter diesel V8. There were no engine badges on this truck so I can't say for sure what was under the bonnet.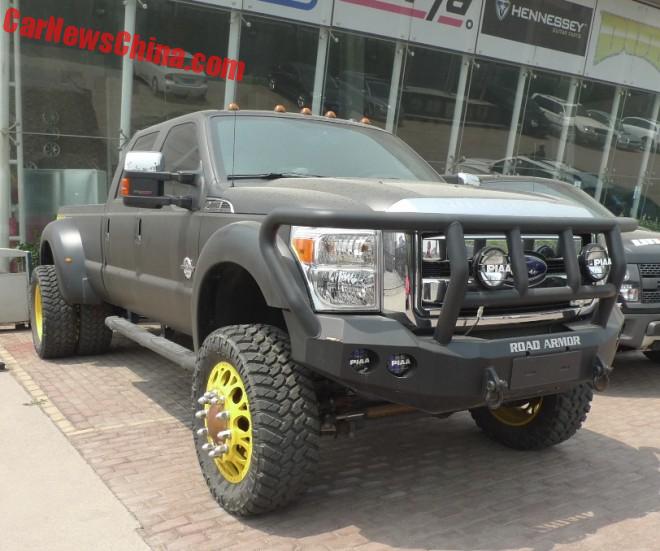 That very same day I met another heavily modified F-450 on a nearby market. Road Armor front again, fitted with off road tires with yellow covers, and painted in matte black. Crew cab chassis with an open bed. Ford F-150 Raptor on the right looks tiny in comparison.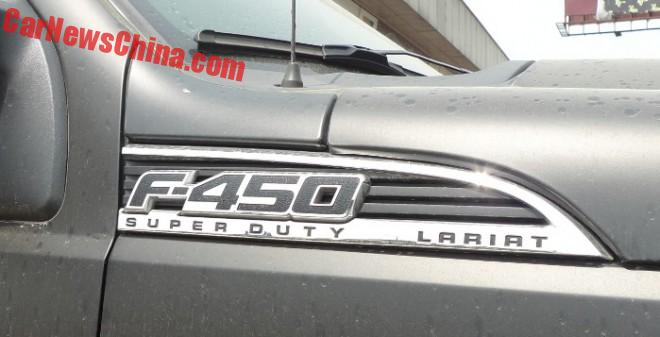 This one had the 6.7 liter diesel for power, with 1166 newton meters, and that all should be enough to pull the Great Wall off the mountains.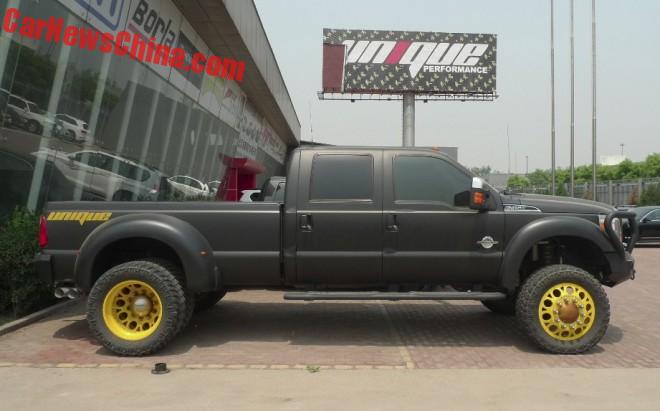 Black windows go great with black body which contrasts greatly with yellow wheels. Only dissonant are the shiny chromed mirrors which should have been black or yellow.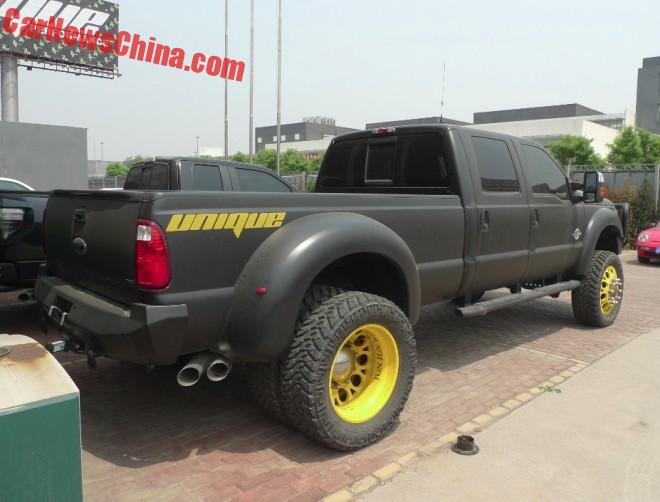 Double end pipe on the right.