Spy Shots of the brand new Citroen DS 4S hatchback in China, seen all naked in front of a 'DS Store' (a dealer) in the city of Shenzhen in Guangdong Province. The DS 4S debuted as a concept on the Guangzhou Auto Show in November last year, the real thing will hit the Chinese car market within Q1.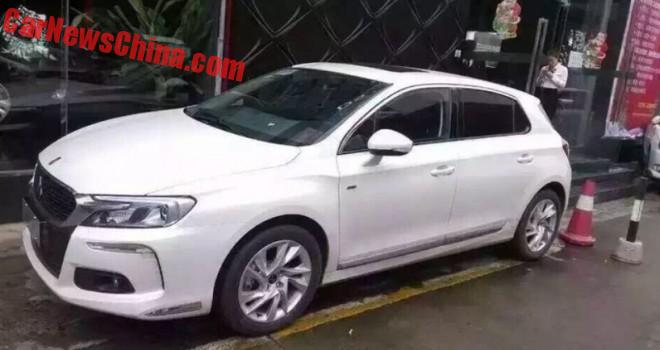 Did you say front overhang? Yes I said front overhang. Which front overhang do you mean? I mean the gigantic and seemingly endless front overhang on the new DS 4S. Oh I see.
Leaving this conversation for what it is, the front overhang of the DS 4S is indeed enormous. Almost one fifth of the entire car it seems. And it is made even worse by all the stuff Citroen has put in it, like a heavily chromed grille, a black lower grille, LED light thingies with some chrome and a vertical fake air vent, black plastic around the fog lights, and then some chrome strips in front of the front wheel. Enormous too are the mirrors.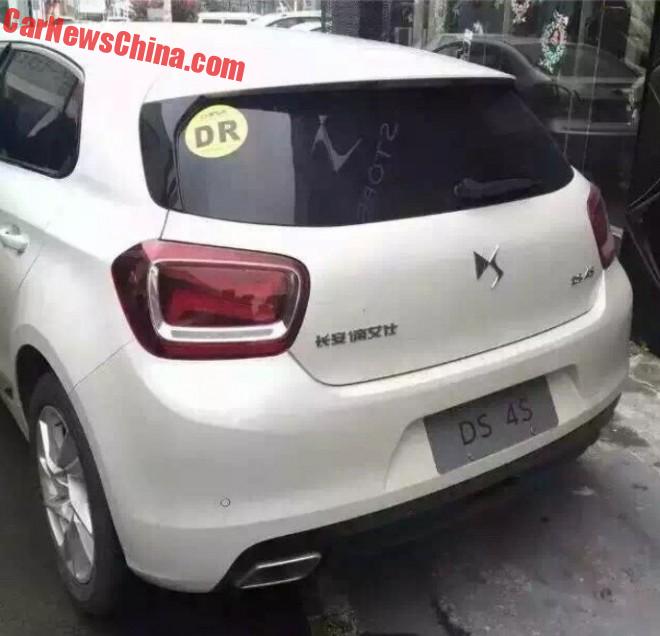 The DS 4S is a China-only premium hatchback that is set to compete with the Audi A3, the BMW 1-Series, and the Mercedes-Benz A-Class.  It will be positioned under the Citroen DS5 and will replace the unsuccessful Citroen DS 4 in China.
DS is a completely separate brand in China, with its own dealers, marketing, factory, and even joint venture; the DS models are manufactured by Changan-PSA, while the normal Citroen and Peugeot cars are made by Dongfeng-PSA.
The DS 4Swill be available with three engines: a 3-cylinder 1.2 turbo with 137hp, a 1.6 turbo with 167hp, and a 1.8 turbo with 204hp. All will be mated to a six-speed automatic gearbox, sending power to the front wheels.
Size of the DS 4S: 4453/1843/1510, and wheelbase is 2715.
The exact origin of the platform is yet a bit mysterious. When it comes to wheelbase the DS 4S seems closest to the China-only Citroen C4L sedan which has a wheelbase of 2710. When it comes to looks and shape it seems closest to the Peugeot 308, but the 308 has a smaller wheelbase of 2620.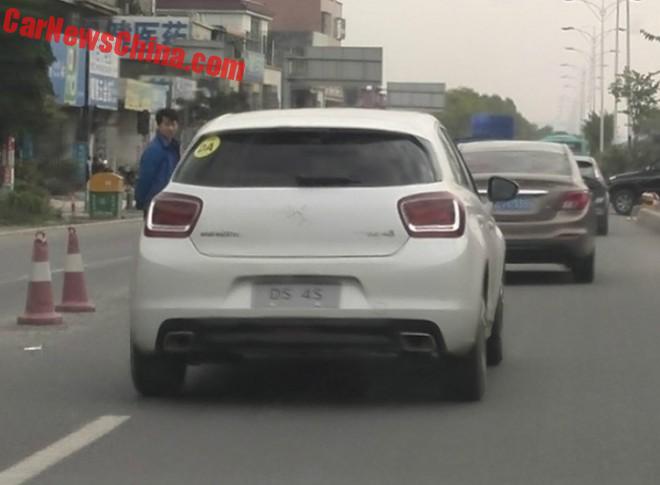 The same car was also seen on the road.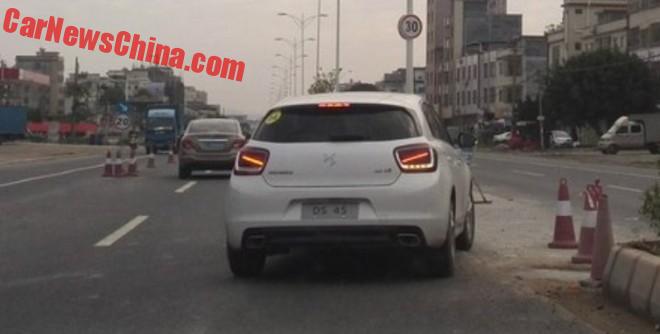 Breaking revealed a rather cool diagonal brake light, although not as cool as…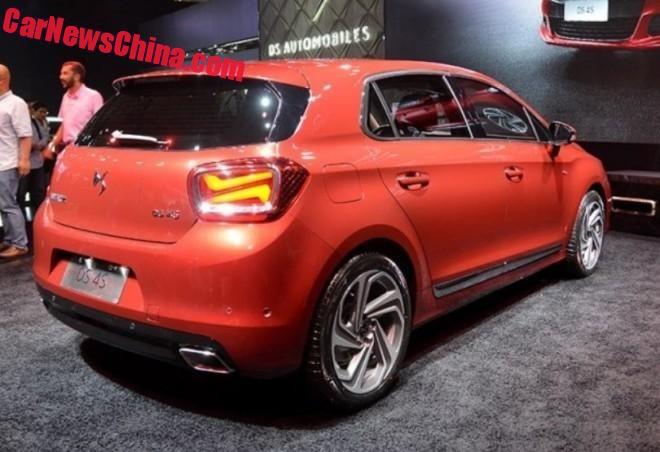 … the DS themed brake lights of the concept.