New Spy Shots of the Lifan Maiwei, showing the new compact SUV from all sides and in all colors in the factory. Happily, the grille is painted in chrome now. The ugly black grille we saw on earlier spy shots was likely just unpainted.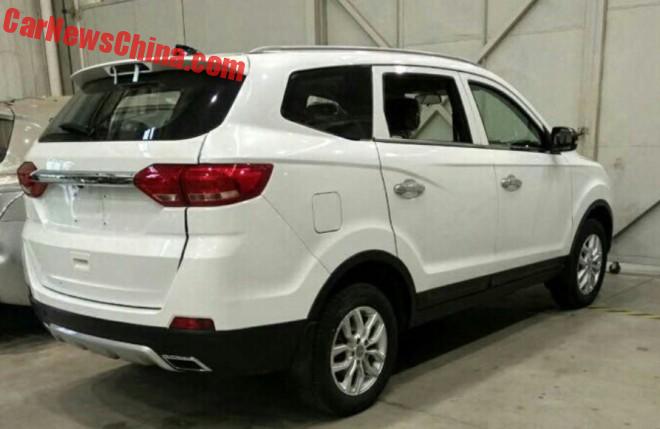 Interesting lines on the side. One coming from the front fender ending on the passenger door, the other staring on the passenger door and ending above the taillights. Well, at least they are trying. Large square shaped fuel cap mismatches, it should have been smaller and round. Taillights are just small enough and fashionably connected with a chrome strip. Exhaust pipe tips are likely fake but at least the are shiny, flanking a gray colored skid pad.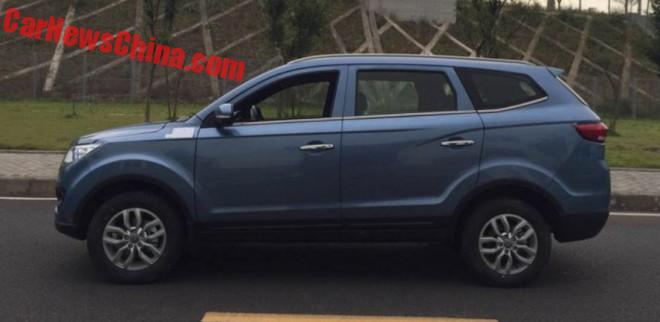 Huge wheel arches and toy-car wheels, big mirrors and barely usable roof rails.
The Lifan Maiwei will debut on the Beijing Auto Show in April and hit the Chinese market soon thereafter. It will be powered by a 1.5 liter petrol engine with 103hp and 133nm, mated to a five-speed manual gearbox or a CVT, sending horses to the front wheels.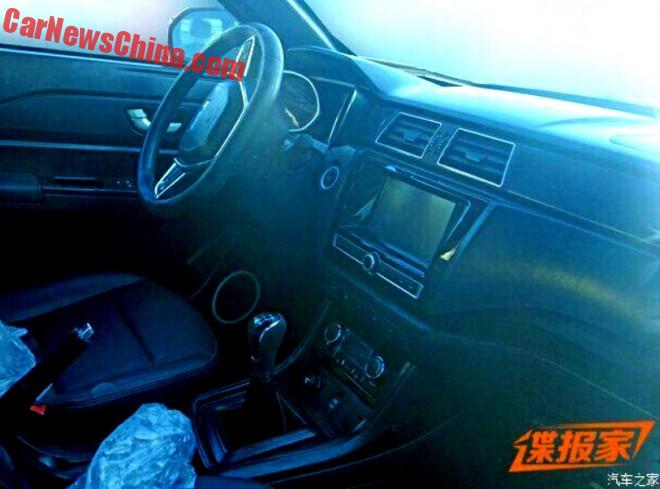 The interior is very dark, with loads of black and gray plastics. Touch screen is big enough but it sits deep inside the dashboard, making it harder to use, and not that flashy. There are also a lot of buttons below the screen, indicating it doesn't control a lot.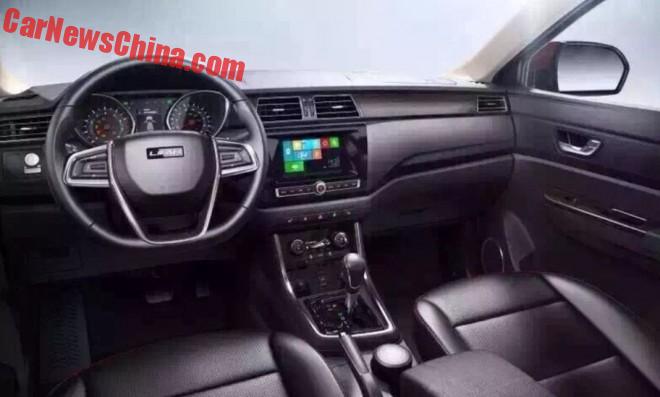 Happily, we also have a leaked image showing the interior as new. CVT box here. Touch screen with large square shaped icons like Windows Mobile. Dials have a trendy shape and flank a small LCD in the middle. Wheel is egg-shaped with a flatter bottom. Single cup holder! Lifan thinks we drive alone.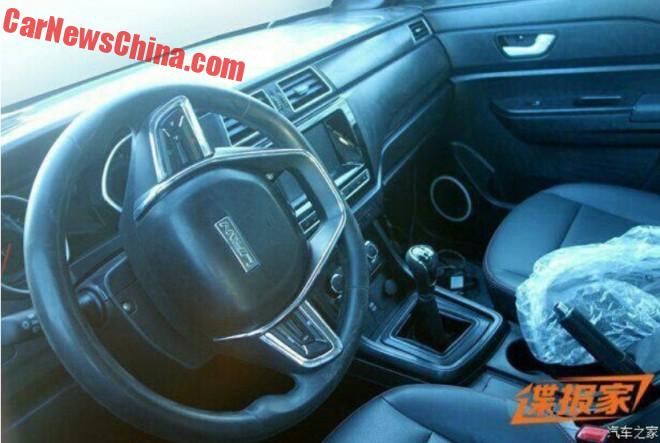 With the manual box. Steering wheel doesn't look that eggy here, but flat bottom is clearly visible.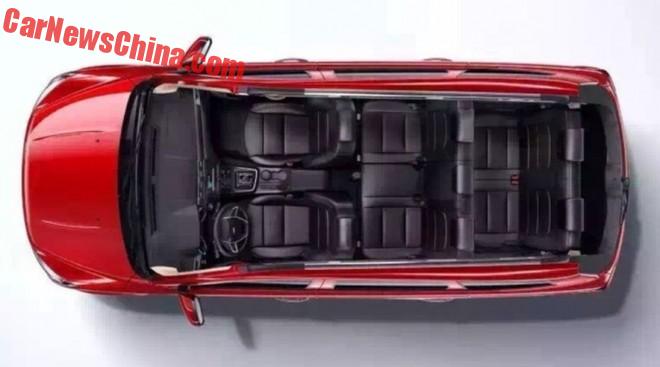 Naturally, the Maiwei is a 'seven-seater', like all new compact SUV coming out of China. In reality however space seems very tight in the far rear, and there will be no place at all for the bags or the dog.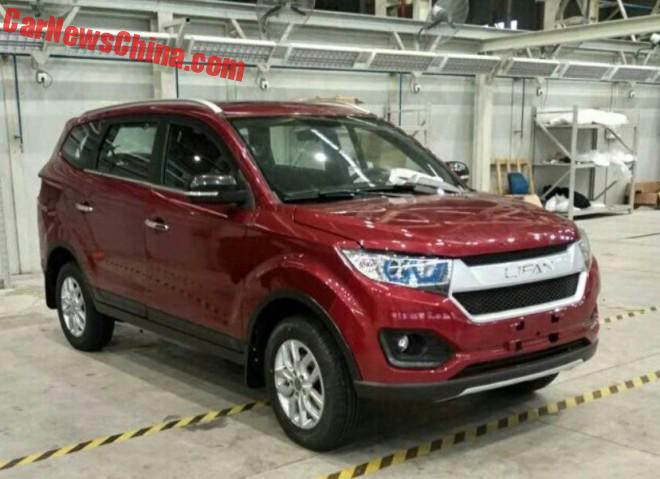 Blue headlights!, just like the Beijing Auto BJ20. Shiny grill works well on red car. Wheels are really very small. Don't corner this little Lifan too hard, or you will fall over.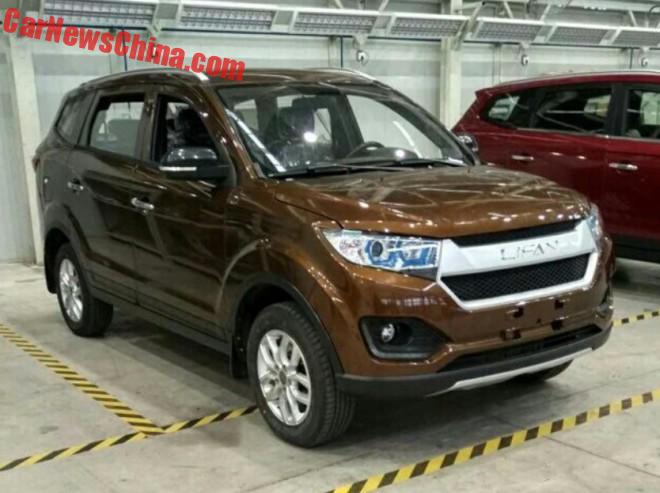 Brown…
… and one blue.