A beautiful black Nissan Cefiro sedan, Spotted in China in a dusty little lane in Beijing.The good old 'Firo was in very good shape, smooth in paint, shiny in chrome, nothing broken or missing, and completely original up until the sporty gray wheel covers.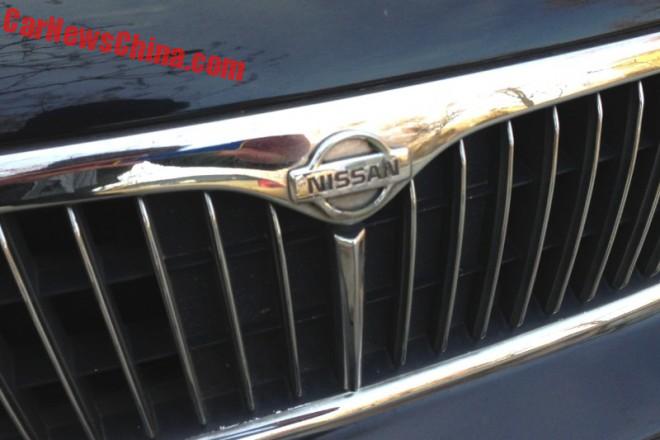 The A32 second generation Nissan Cefiro was manufactured from 1994 until 1998. It was known in Europe as the Nissan Maxima QX, in the U.S. as the Infiniti I30, in South Korea as the Samsung SM5/SQ5, and in Taiwan as the Yulon-Nissan Cefiro.The A32 was succeeded by the new A33 Cefiro.
The A32 was never officially exported to China but quite a few arrived via the gray market and other misty channels.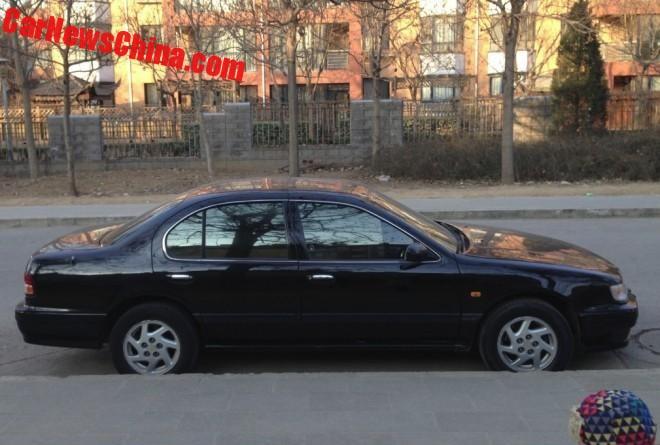 Colorful hat on the right belongs to my son. Design was considered somewhat boring in period, but it seems clean and timeless today.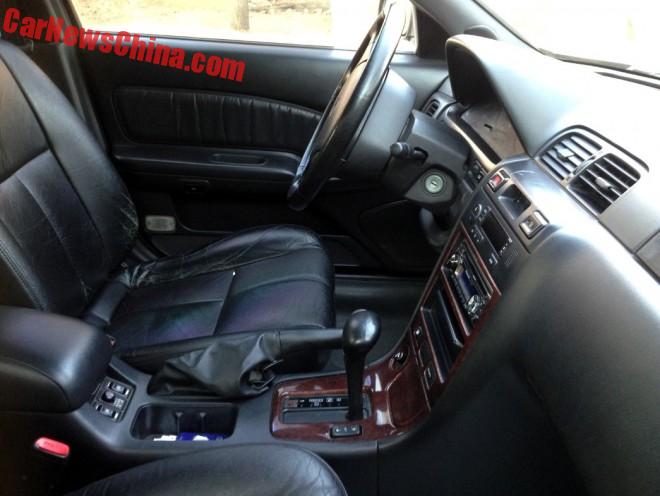 The interior was in great shape too. Leather a bit worn but a good cleanup will fix that. Plastic wood and a lot of buttons, big lever for the automatic, the handbrake close to the seat, and the original CD-player.
The A32 Cefiro was available with a 2.0 V6 (!), a 2.5 V6, and a 3.0 V6, all mated to a 5-speed manual or a 4-speed automatic. This particular example has the 24-valve 3.0 under the bonnet, good for an output of 190hp and 278nm.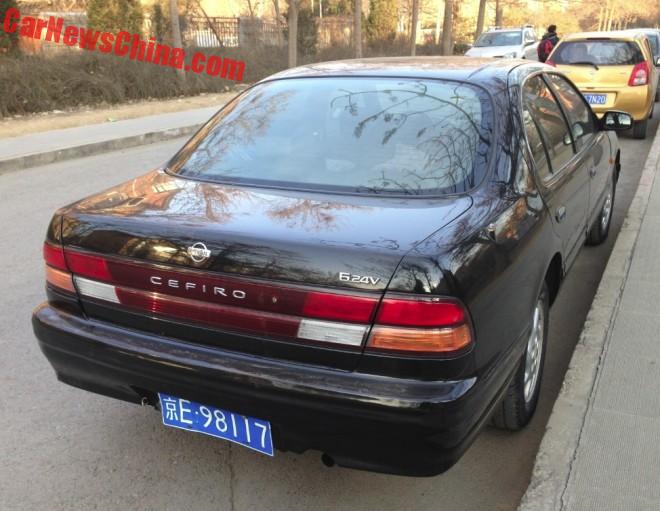 The V of the V6 badge was sadly missing.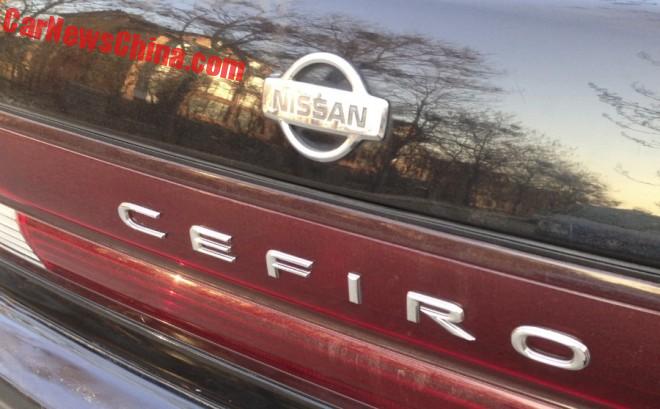 The spacey Cefiro lettering. Look at that R!