Spectacular Spy Shots of the upcoming Volvo S90 L, the extended wheelbase variant of the new Volvo S90 sedan. The body is extended behind the B-pillar and the third-side window is covered for extra privacy.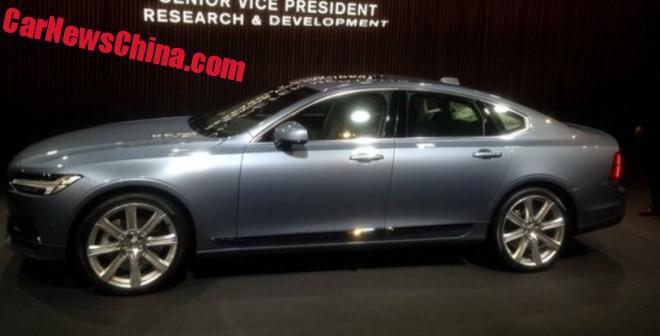 The base Volvo S90 for comparison. The difference is best visible by looking at the roof line from the B to the C/D pillar, the line is flatter and longer on the L version. By how much the L will be extended is yet unknown, but it will be somewhere between 8 and 12 centimeters.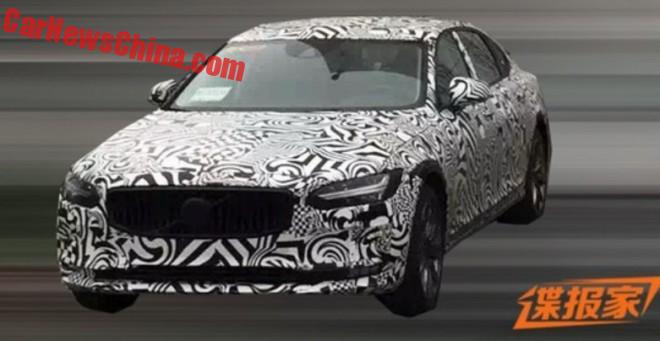 The Volvo S90 L will be manufactured in the Chinese Volvo factory in the city of Daqing, it will be launched on the market in late Q4. Until then the standard-sized Sweden-made Volvo S90 will be imported into China, with sales scheduled to begin in May.
The S90 L will compete with the Audi A6L, the BMW 5Li, the Mercedes E-Class L, and the new Jaguar XFL.
The S90 L will be available in three engine configurations:
T5: 2.0 turbo: 257nm and 350nm. Eight-speed automatic, front-wheel drive.
T6: 2.0 turbo + supercharger: 325hp 315hp and 400nm. Eight-speed automatic, all-wheel drive.
T8: Drive-E hybrid. 2.0 turbo + supercharger + an 80hp electric motor. Total output: 407hp and 640nm. Eight-speed automatic, all-wheel drive.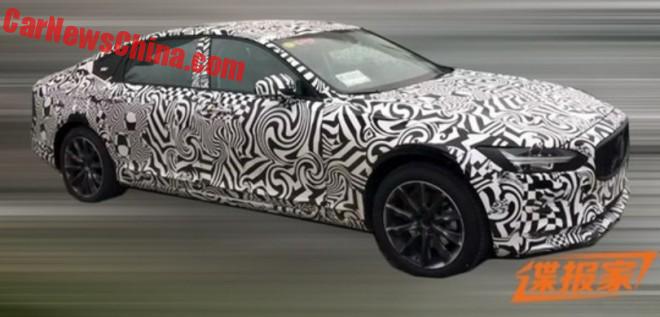 Note closed 3th side window, seemingly with a badge on it, just like the extended Volvo 960 Royal had.