Pre-production of the new Citroen C6 has started in China at a factory of the Dongfeng-PSA joint venture. The new Citroen C6 is code named X81. It will debut in semi concept form on the Beijing Auto Show in April and in production form sometime around September, with a launch on the Chinese car market scheduled for late Q4.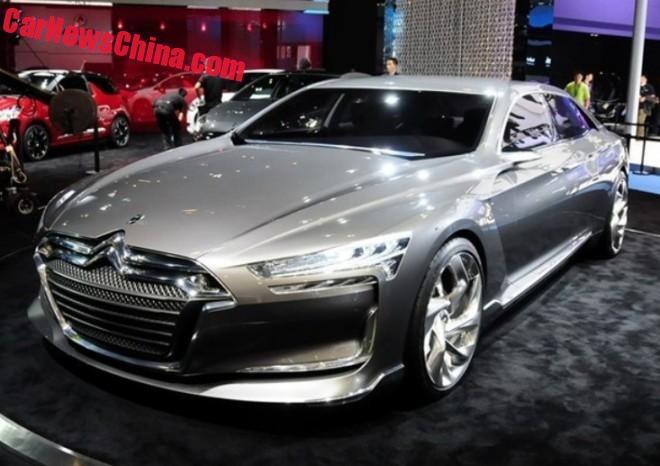 The new Citroen C6 will be based on the PSA EMP2 platform. Power will come from 1.8 and 2.0 turbocharged engines, and a hybrid might be added to the lineup later. The C6 will be the first China-made Citroen equipped with the famous hydraulic active suspension. Design will be inspired by the 2010 Citroen Metropolis concept car that debuted in Shanghai on the Expo 2010.
The new C6 will also have a sister at the Citroen DS brand, most likely to be called DS9. The DS9 was previewed by the 2012 DS Numero 9 concept, which debuted on the Beijing Auto Show. The concept was 'powered' by a 295hp hybrid powertrain. The DS9 will be launched in the first quarter of 2017, manufactured by Changan-PSA, the joint venture that makes all the DS-branded cars in China.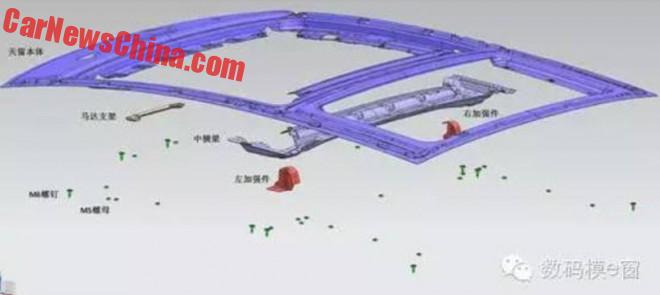 This is a leaked drawing of the roof of the new C6, showing a two-stage panoramic sunroof.