A wondrous white Mitsuoka Orochi crazy super kinda car, Spotted in China in front of a Mercedes-Benz dealer near the Bird's Nest stadium in Beijing by reader Rippley 5150, thank you for the photos! The hood Orochi was guarded by gold poles and red ropes, and that is the care that this car deserves.
The mad Orochi was manufactured from 2006 until 2014. The base engine was a Toyota-sourced 3MZ-FE 3.3 liter V6 engine. The 3.3 Supercharged debuted in 2008, and added a TRD supercharger to the package, which was then good for a hefty 292hp and 415nm. Gearbox was a five-speed automatic sending horses to the rear wheels. Top speed was a slightly disappointing 180 kilometers per hour, but 0-100 was gone in only five seconds. The Supercharged also got a brilliantly sculpted wing and a big black engine cover.
Size: 4560/2035/1180, wheelbase is 2600, and kerb weight a reasonable 1610 kilo.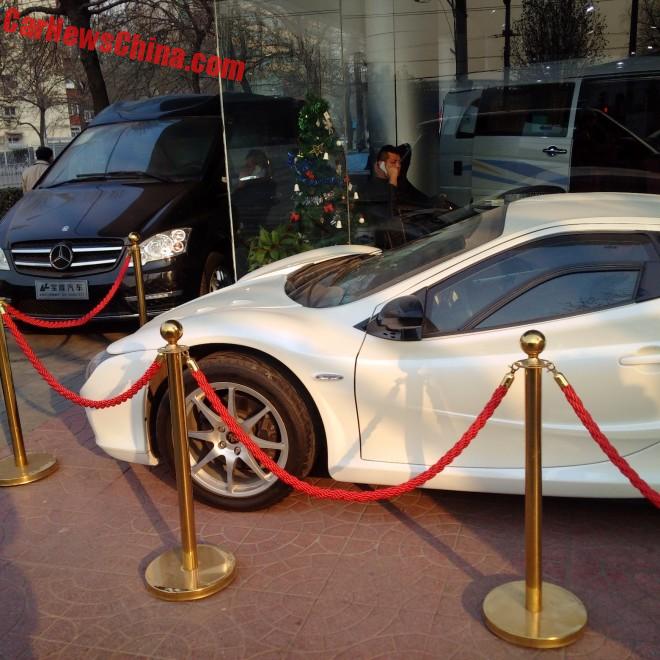 Speed eight-spoke alloys in gray, but the tires seem just a tad too small.
Mitsuoka is officially represented in China with a single dealer in Beijing, they arrived back in 2012 but sadly and badly we rarely see their crazy creations on the road. Price might have something to do with that, they are all expensive. When new the Orochi went for a staggering 1.95 million yuan or $317.000.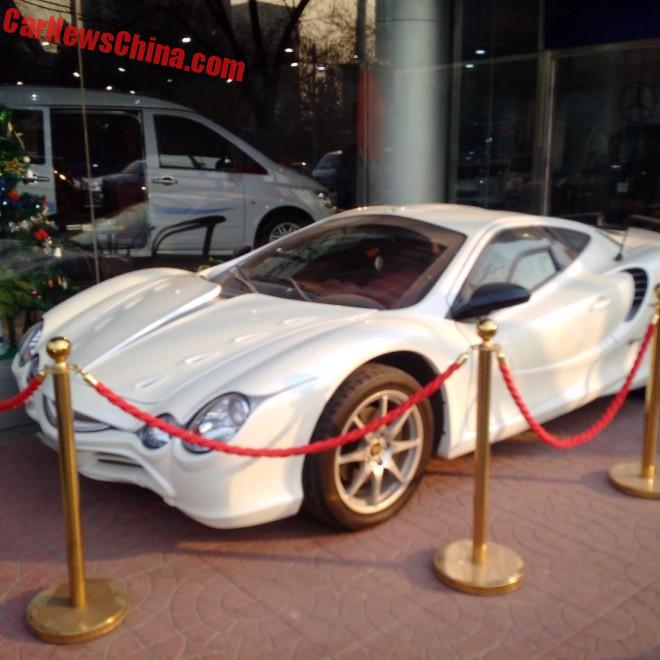 Supercar style side windows combined with cheap black mirrors.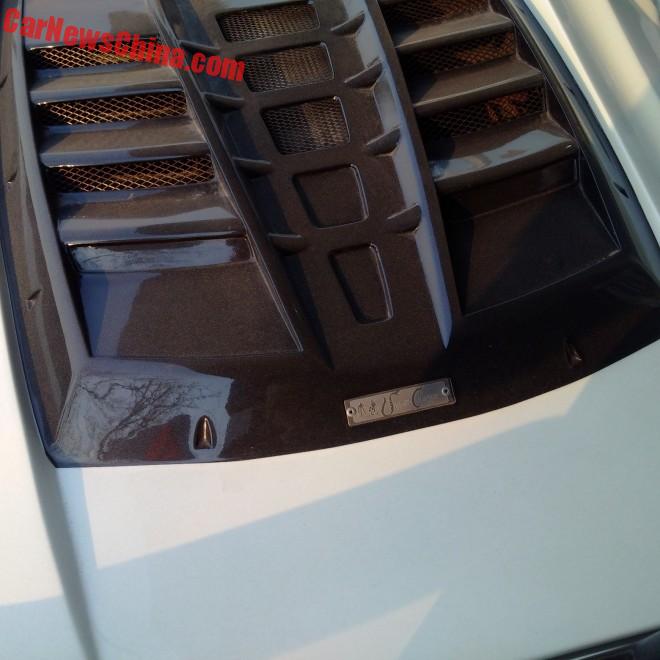 The beastly 3.3 Supercharged supercharged 3.3 liter engine is hiding underneath.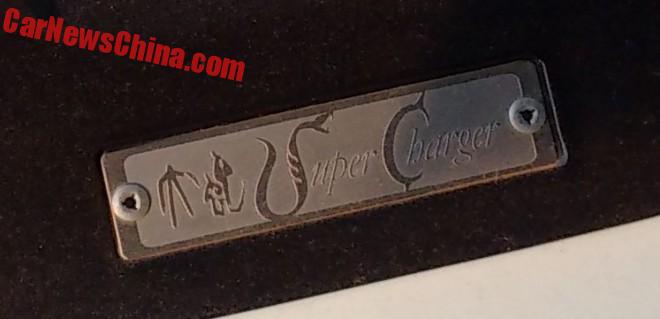 The characters are 'Oro Chi', which is the name of a mythical 'eight-headed serpent', which can be seen somewhat in the S and in the C of Super Charger.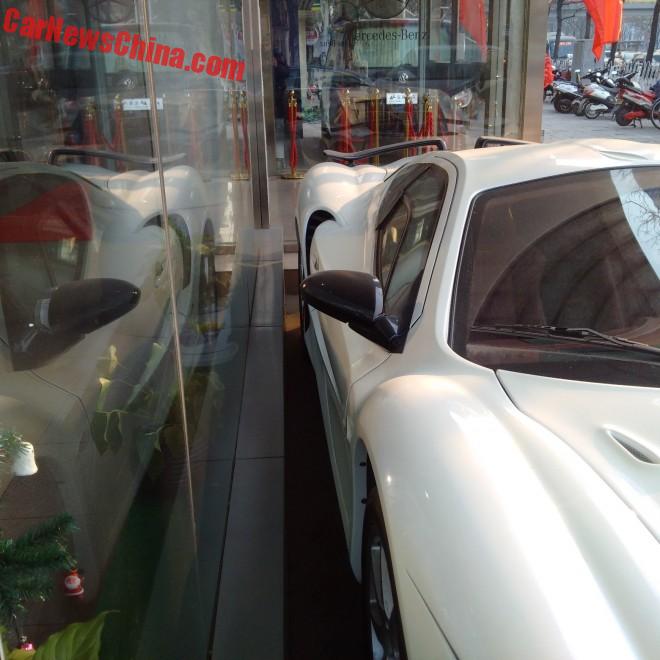 Body work a work of art, many lines and creases, many vents and holes.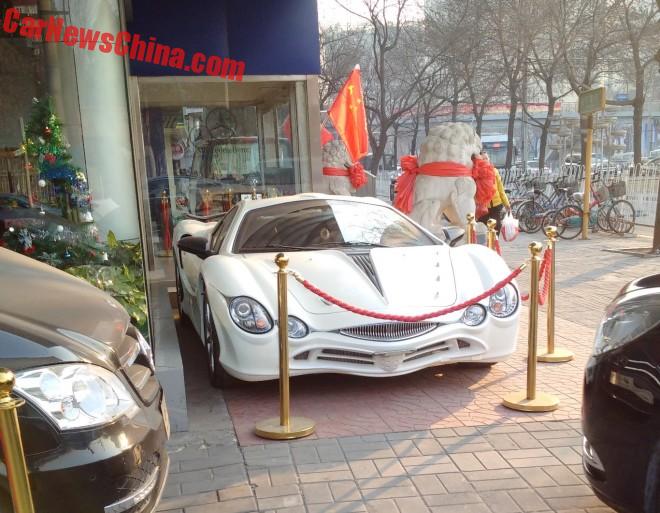 A Japanese beauty in Beijing. The Mercedes shop has been dressed up for the upcoming Chinese New Year celebrations. Let's hope nobody trows fireworks at our great Orochi.