Exclusive Spy Shots of the new Beijing Auto BJ40L, the much delayed four-door version of the Beijing Auto BJ40. We met the BJ40L on the Beijing Tuning Street, in front of a shop where we also had an exclusive with the BJ40, almost three years ago.
The shop prepares cars for auto shows, with an extra shiny wheel here and an extra spoiler there. The white B40L was stripped from its sidebars, so the shop is likely cooking up something fancy there.
The BJ40L, formerly known as the Beijing Auto B70, will be available with two four-cylinder petrol engines: the good old 2.4 with 143hp and 217nm, and a 'new' Saab-developed 2.0 turbo with 204hp and 280nm. The 2.0 turbo will also become available in the regular BJ40.
Beijing Auto Industrial Corporation (BAIC), the owner of the Beijng Auto brand, bought the rights to the Saab 2.0 turbo and Saab 2.3 turbo from GM in 2009, along with the rights to the platforms of the Saab 9-3 and first generation Saab 9-5.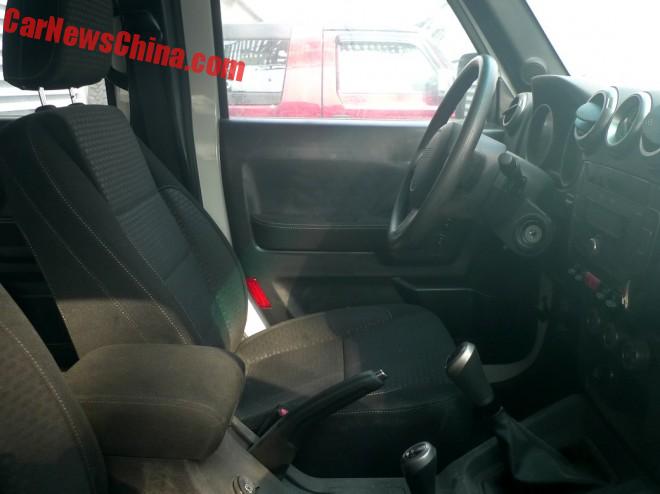 Front row and dash are exactly the same as in the BJ40, but…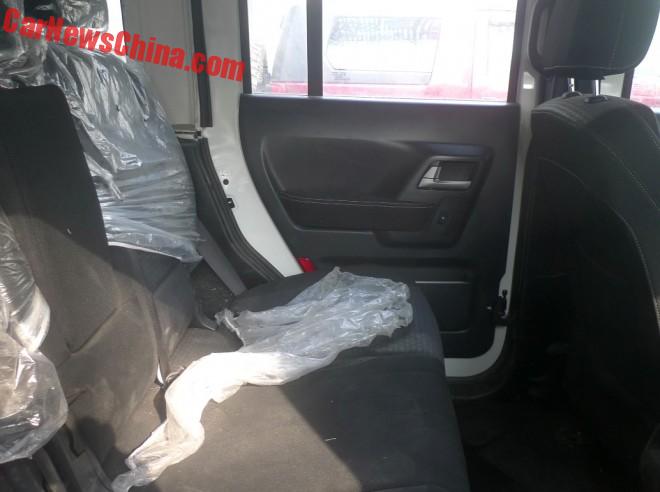 … here is all the difference. A flat bench with three seats and plenty of space for the legs and the heads.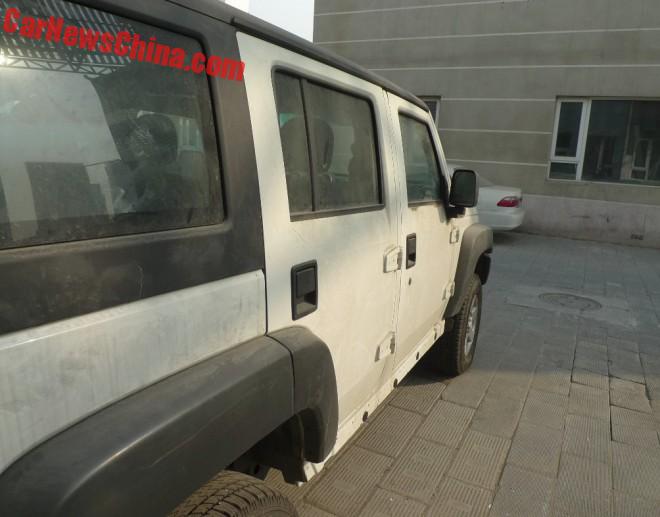 The BJ40L is about 40 centimeter longer than the BJ40. It is now expected that the L will hit the Chinese market sometime late in the first quarter, but with this car and this company one just never really know. It is comes price will start around 160.000 and end around 200.000 yuan.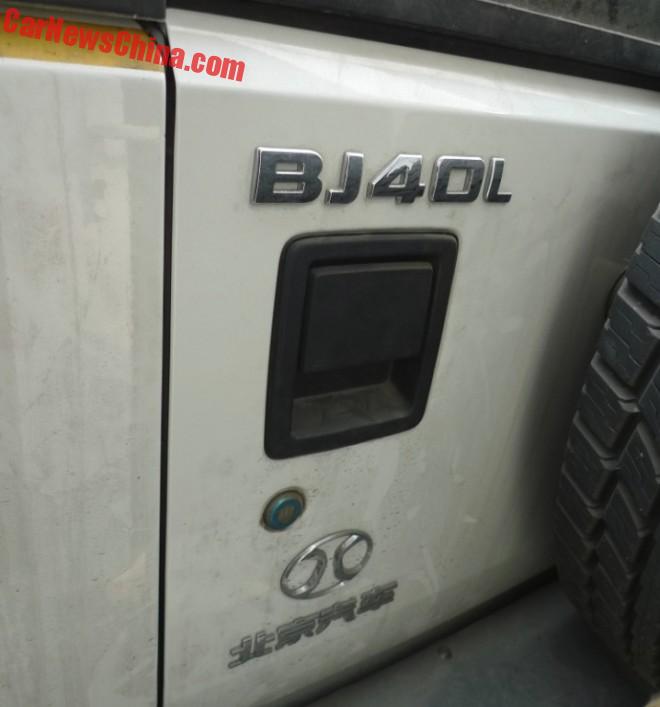 Beijing Auto badge below.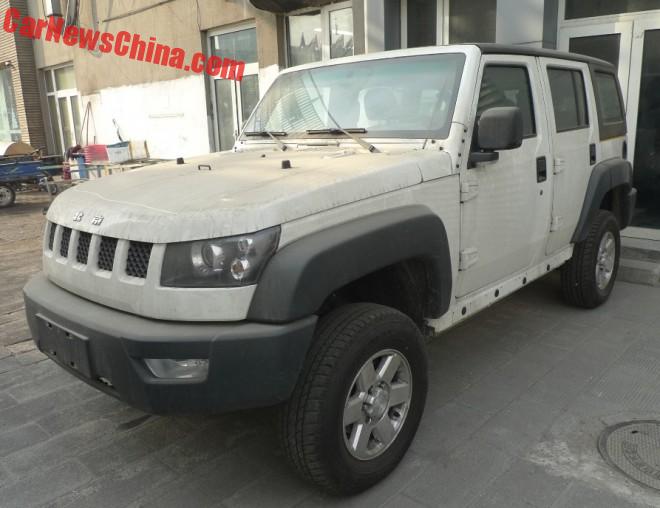 The hardtop can come off completely. Needs bigger wheels!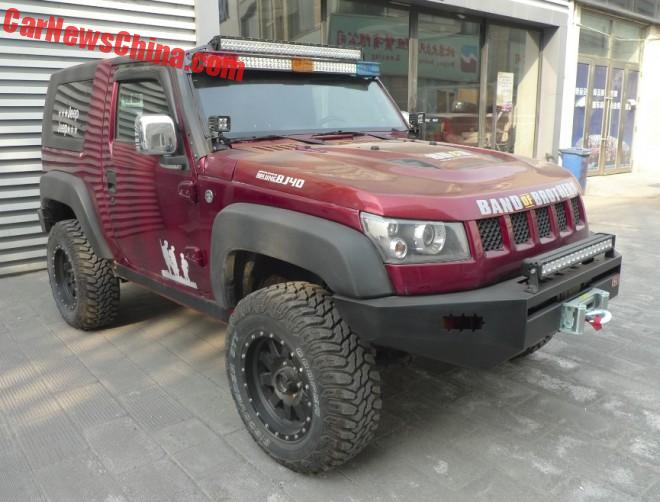 An ultra hip BJ40 at the same shop, nicely prettified with an extra wide bumper, a winch, stickers, big wheels, loads of lights, and shiny mirrors.