A sleek silver Citroen Fukang 2008, Spotted in China on a parking lot near a shopping mall near my home in the far far east of Beijing. The good old Citroen was a but dusty but otherwise in perfect shape. The Fukang 2008 was a sporty variant of the Citroen Fukang AXC, and only offered in the year 2008.
The Fukang 2008 was only available in silver or gold. Although sporty and called '2008' it had nothing to do with the 2008 Olympic Games in Beijing, at least not officially. But it seems that Citroen, like so many other automakers in China at the time, didn't mind to capitalize on the games, for just a little bit…
The Fukang 2008 came with loads of sporty and special goodies. Here they are: Fukang 2008 badges on the front doors, sporty five spoke 'Monaco' alloys, white-red rear lights, a four-sensor reversing radar, an extra fancy radio-CD system, Citroen badges on the door sills, a leather handbrake grip, beige upholstery on the doors, sporty fabric seats, a shiny gear knob, and electric windows.
The Fukang name was used for the China-made variant of the Citroen ZX (wiki), which was manufactured in France from 1991 until 1998. Production in China started in 1994 at the Dongfeng-PSA joint venture. In 2003 the Fukang name was dropped in favor of C-Elysee, and production continued (2010 model) until 2013 (!!!) when the ZX was finally replaced by the all-new Citroen C-Elysee.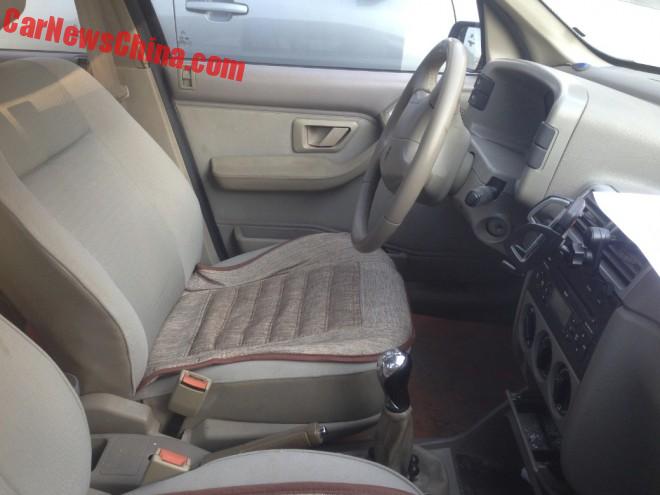 The interior is original bar for the ugly covers on the seats, the floor mats, and the phone holder in the air vent. The shiny knob is the shiny knob.
The Fukang 2008 was available with two four-cylinder petrol engines: a 1.4 with 74hp and 110nm, and with a 1.6 16v with 104hp and 142nm. The 1.4 was mated to a five-speed manual, and the 1.6 to a five-speed manual or a four-speed automatic. The latter was also available on the Fukang 2008, but it seems very rare, as I have never seen one or a photo from one.
The 2008 was equipped with the famous Citroen developed 'passive rear wheel steering', using specially designed compliance bushes in the rear suspension.
Price for all this pretty started at 62.800 yuan and ended at 85.800 yuan.
Interestingly, the original 2008 Citroen website for the Fukang 2008 is still online (photos)! It is in flash and works very well. Somebody forgot to pull the plug for eight years…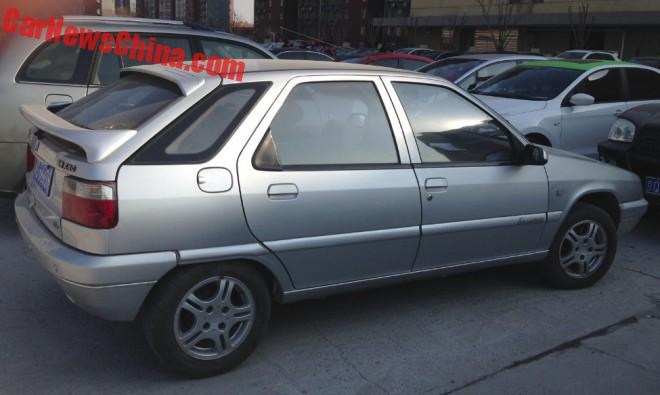 The rear-window spoilers were standard on the AXC trim level.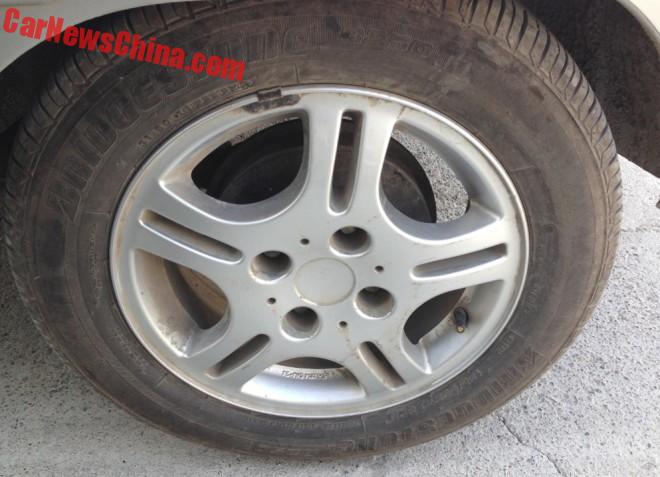 The 'Monaco' five-spoke alloys.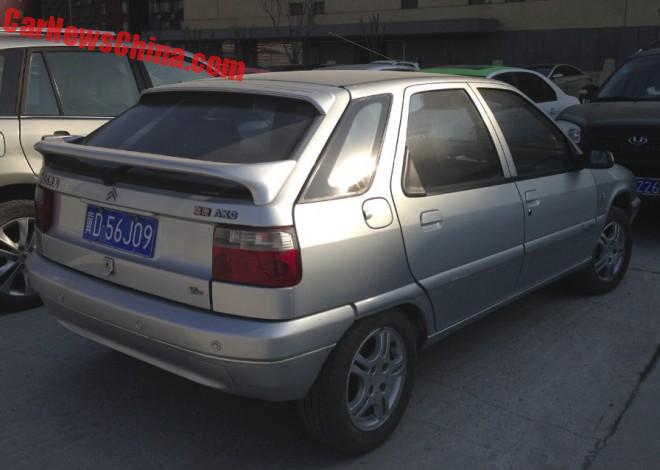 The white-red rear lights.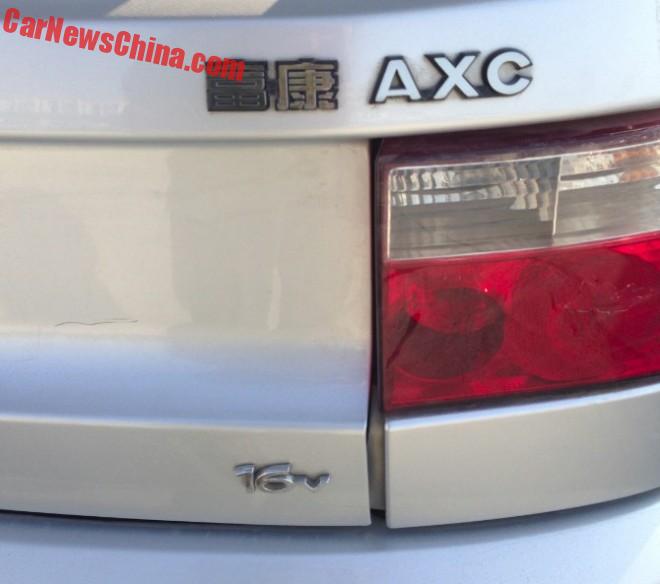 Characters write 'Fukang'. ACX for the trim level. 16v badge for the 1.6 engine.

Characters write 'Dongfeng Xuetielong'. Xietielong is the Chinese name for Citroen.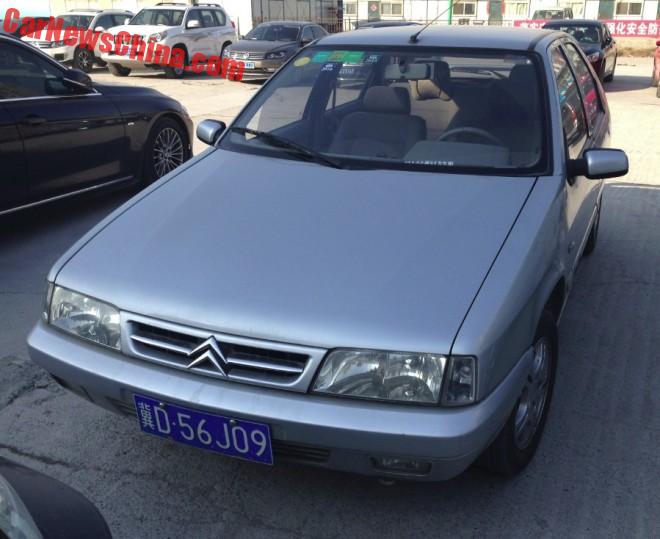 A French-Chinese automotive monument and a future classic for sure. License plate is from Hebei Province.