A wondrous white SouEast Lioncel sedan, Spotted in China in a snowy white Dongba in the far east of the capital Beijing. The good Lioncel was in a pretty good shape, smooth in paint and speedy in line, completely original down until the wheel covers, and happily without any rot or rust.
The SouEast Lioncel was manufactured in China from 2004 until 2007 by SouEast Motor Corporation, then a joint venture between Taiwan's China Motor Corporation (wiki) and China's Fujian Motor Industry Group. The Lioncel was based on the Taiwanese-made fifth generation Mitsubish Lancer (the 1995-2003 Mirage-based lancer).
In 2006 Mitsubishi Motors joined the SouEast joint venture by buying a 25% stake. Mitsubishi also owns 15% of the China Motor Corporation.
In 2008 the SouEast Lioncel was replaced by the SouEast V3, which was basically no more than a facelifted Liaoncel with a new name, and still based on the fifth generation Lancer. Amazingly, production of the V3 continues until today, and even more amazingly, the fifth generation Lancer is still made in China too, at the closely related SouEast-Mitsubishi joint venture.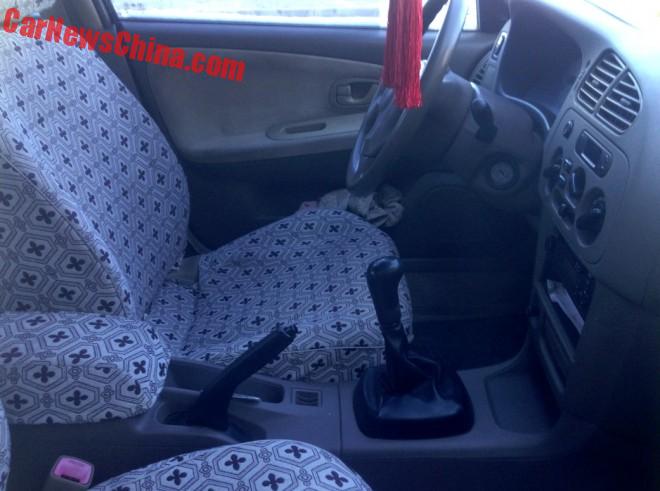 The interior was in fine shape as well, but the doors were a bit dirty. Radio-cassette player is factory original. The SouEast Lioncel was powered by a 1.6 liter four-cylinder petrol engine with an output of 100hp and 136nm, mated to a five-speed manual or a four-speed automatic.
Size: 4430/1700/1415, and wheelbase is 2500.
In 2007 price started at a very reasonable 79.800 yuan for the manual base model and ended at 159.800 yuan for the top trim automatic.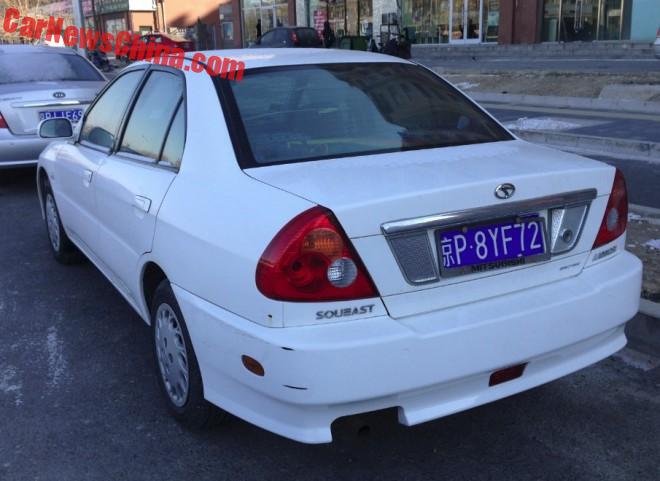 The body kit became standard along the whole Lioncel range in 2005. The shiny stuff on each side of the license plate is factory original too. The body kit tradition is still alive too with the V3 Colorful.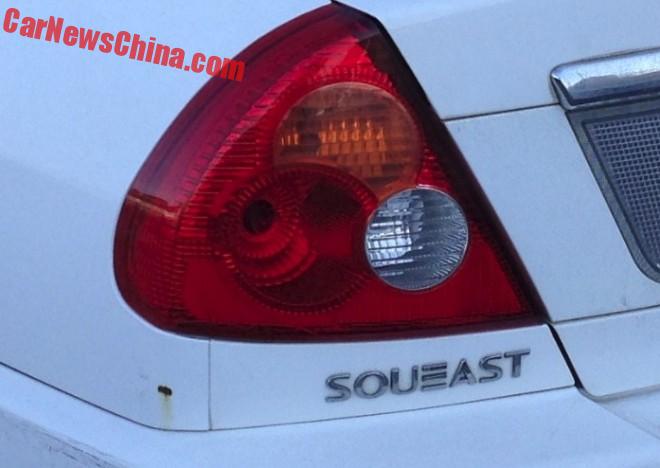 The SouEeast badge on the back. No Mitsubishi badgery.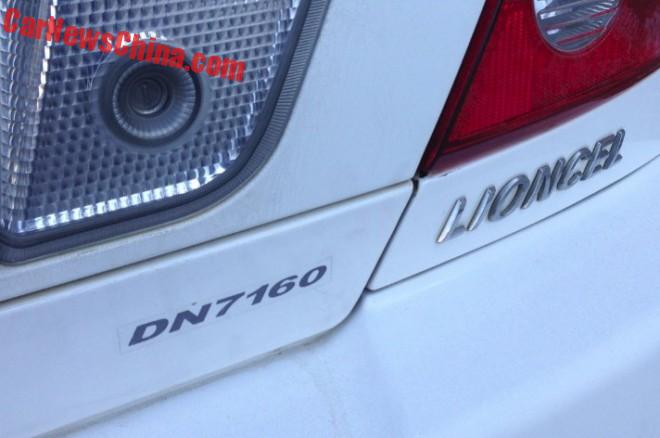 DN7160 is the factory designation. Until about 2010 it was common practice for Chinese automakers to print the entire designation on the back of each car. The Lioncel name in English on the left.