A super speedy Nissan 300ZX twin-turbo, Spotted in China on a car market just on the west side of the eastern section of the Fifth Ring Road. The good ZX was in a fine overall shape with smooth paint and a strong body. She was a bit dirty though, with dents here and there, and the front bumper hung loose.
Bonnet a bit loose to on the right side.
The 'Z32' Nissan 300ZX was manufactured from 1989 until 2000 with a facelift in 1995, this white Beijing car is a facelifted example. The twin-turbo was powered by a twin-turbocharged 3.0 liter V6 engine, good for 300hp and 384nm, sending power to the rear wheels via a five-speed manual or a four-speed automatic.
The ZX was equipped with a 'Super Hicas' active rear wheel steering system, this sort of advanced tech was popular among Japanese car makers in period, the Mitsubishi 3000GT for example had it too.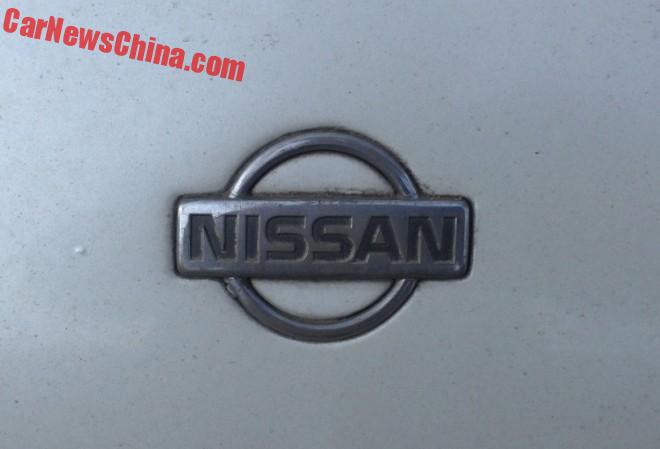 The beautiful Nissan badge on the bonnet.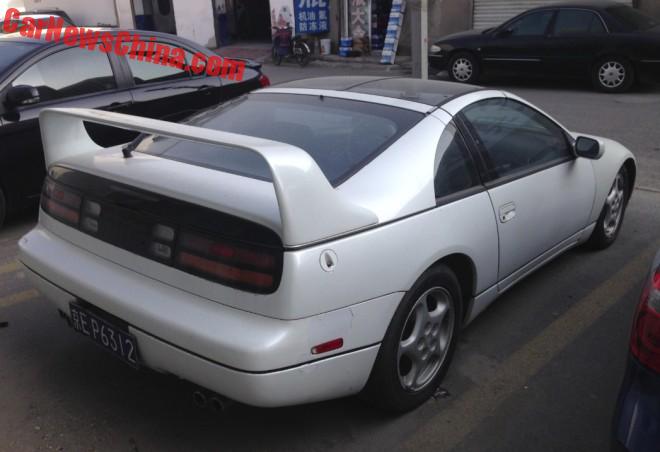 Extra large wing was a popular period factory option. The Nissan 300ZX was never officially sold in China, and this is the first coupe we have ever seen in country, but we did meet a cabriolet (here). Small license plate area indicates it was originally sold in the Unites States, and somehow ended up on Chinese shores later in its life.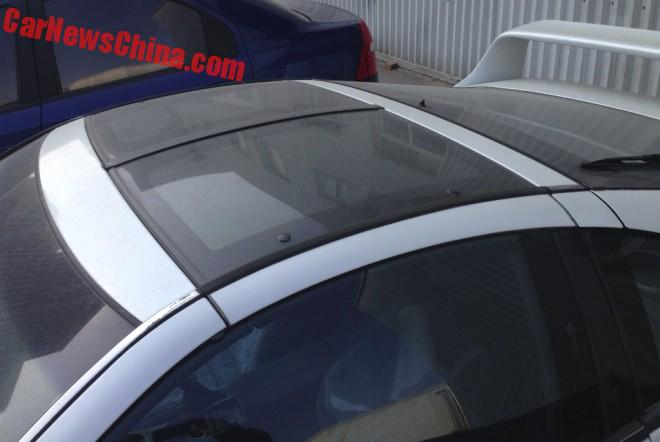 The Z32 300ZX had this incredible cool t-top 'targa' roof standard.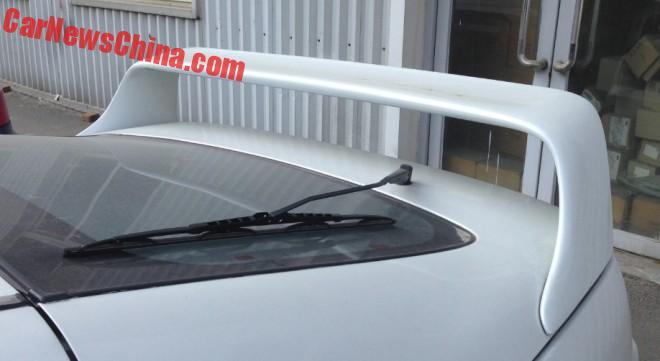 The large windshield wiper generates more drag than the wing generates downforce…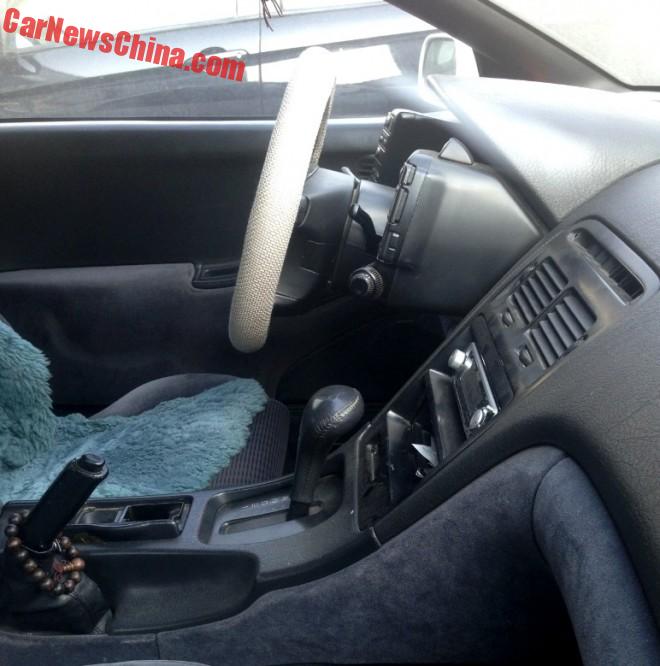 The interior was in good shape too with a lot of suede and fabric seats. Handbrake handle very short, gear lever for the auto 'box very big. Radio, dirty seat cover, and steering wheel cover are Chinese after-market additions.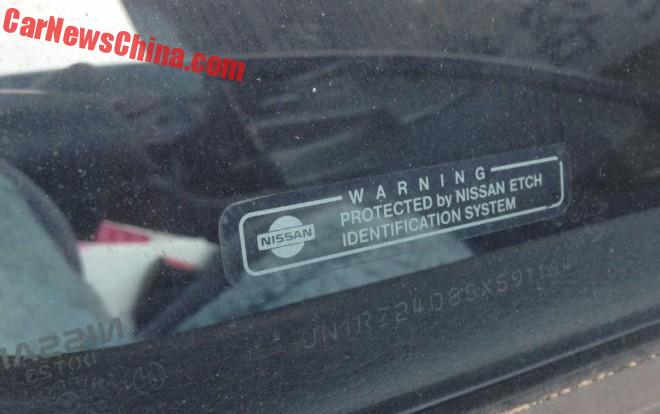 The sticker refers to the vehicle's VIN number etched into the side window, seen here just under the sticker.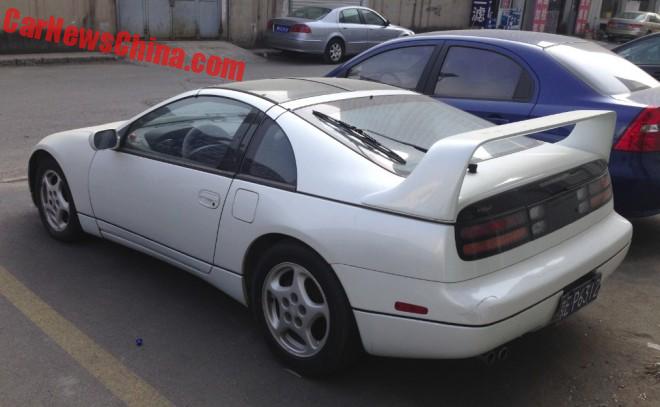 Alloys are original. Twin pipes on each side of the bumper. Big wing looks surprisingly good on the clean rear end.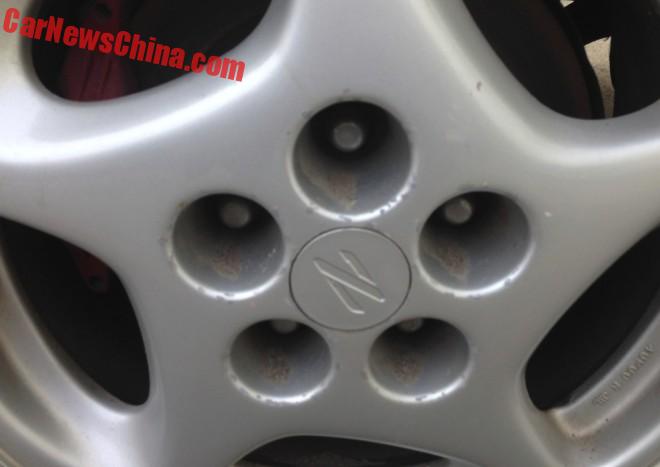 The Z symbol in the alloy. Red brake calipers.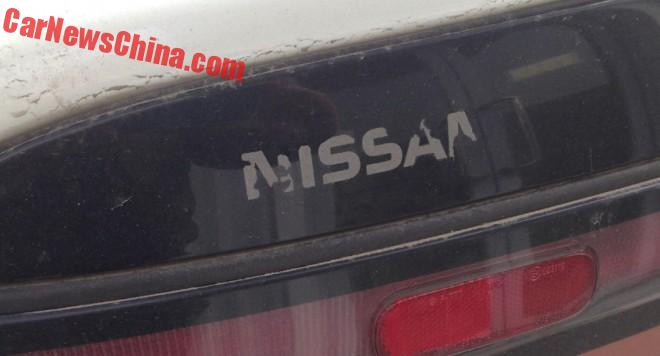 Fading away…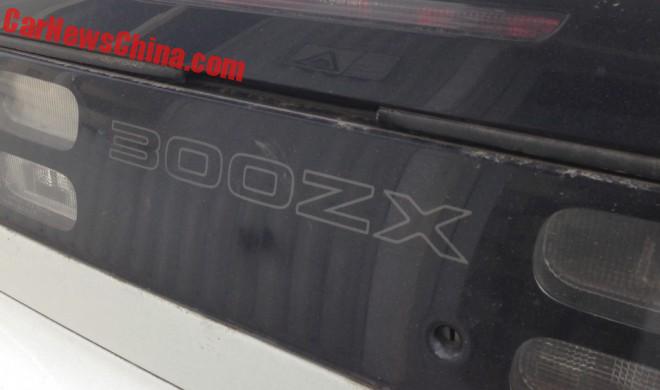 Key hole under the X.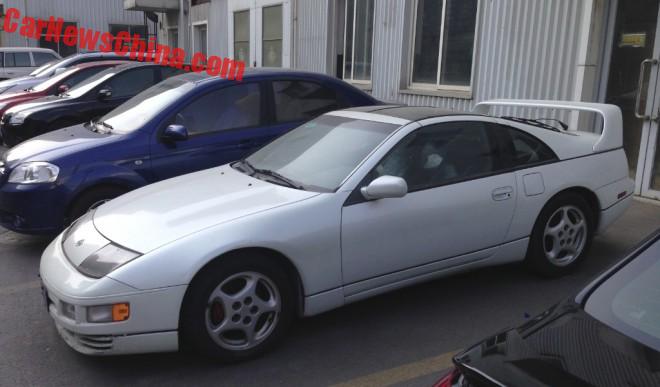 Long bonnet, raked windscreen, and a short end with a big wing; the perfect sportscar shape.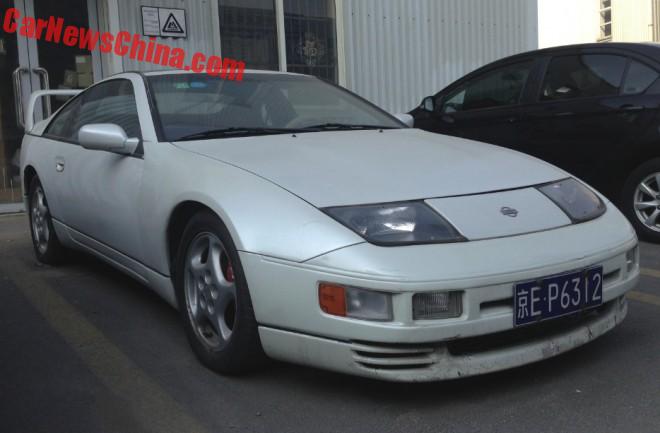 License plate is an oldie too. A beautiful Nissan in a beautiful city, dusty both. May she ride the endless roads a many times a more.