Three fiery horses on the side of a Ford Mustang GT 5.0 V8, Spotted in China near the Goldenport race track in Beijing. The horses appear to be running through a desert-like landscape, their manes wild in the wind and their nose holes wide open, but the do look a bit sleepy in the eyes.
The horses are part of artful wrap covering the whole car. Alloys are in red and rear side windows have been closed. We found this horsy 'Stang in front of the same shop where we earlier met a Boss 302 and a Shelby GT500. The fifth generation Mustang was made from 2004 until 2015. The Mustang GT was powered by a 5.0 liter V8 with 420hp and 529nm.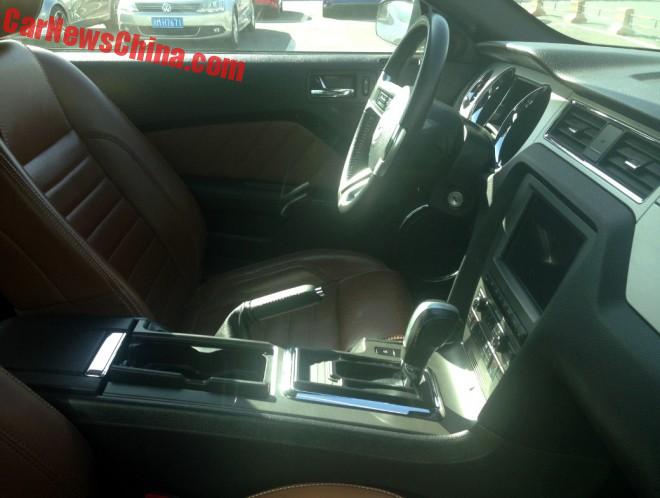 Red over black with the automatic gearbox.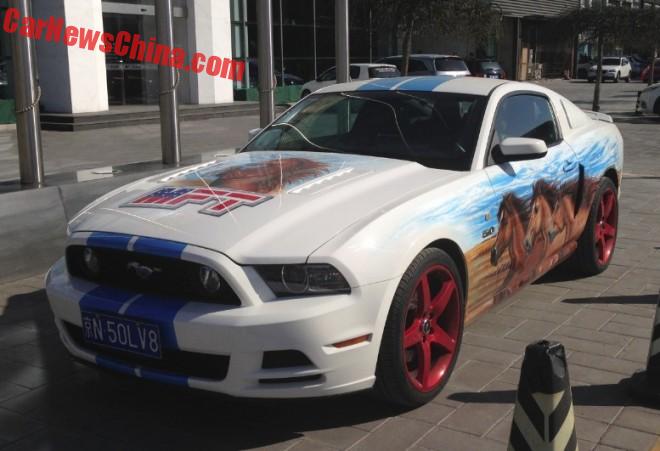 Racing stripes over the bumper and grille, and note the N·50LV8 license plate!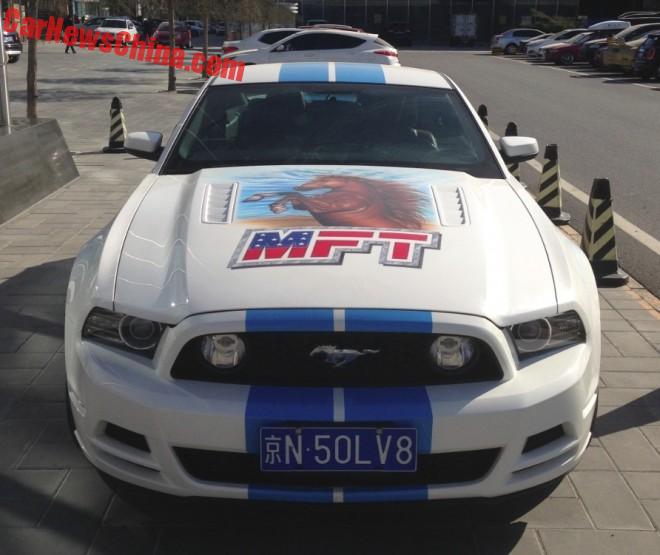 Another horse on the bonnet matching the horse in the grille. The origin of the Mustang name is still debated and disputed. Most say the name comes from the Mustang P51 fighter jet, which name in turn was inspired by the Mustang horse. Others say Ford went to the horse directly, and that indeed seems to be the truth, otherwise they would have put an airplane on that grille.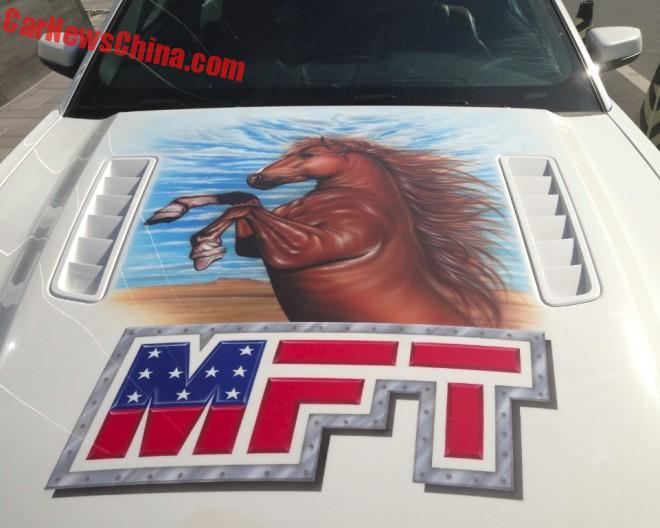 What a wild beast. Not sure where MFT stands for. In connection with Ford it is an abbreviation of 'MyFordTouch' (wiki), the infotainment system that became standard on the new 2015 sixth generation Ford Mustang.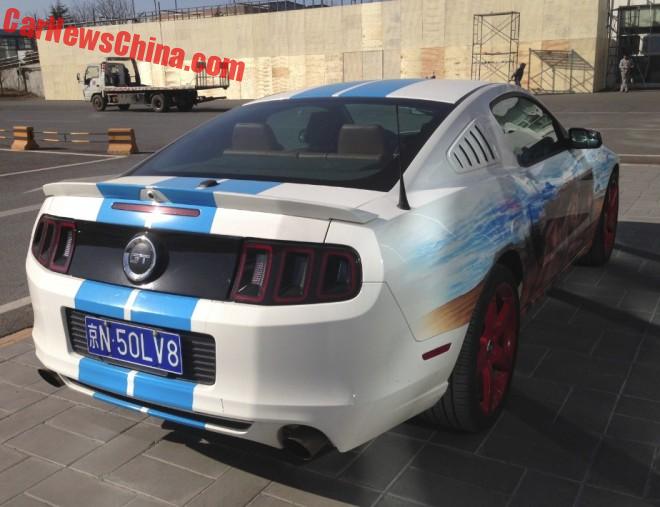 The blue desert skies reach all the way to the rear fender. Racing stripes go over the roof to the rear deck, over the spoiler and down until the lower bumper. Great looking car, may those horses run awake!