Two very speedy Ford Mustang muscle cars, Spotted in China near the Goldenport race track in Beijing. In front a froggy green Ford Mustang Boss 302, and in the back a strange Ford Mustang Shelby GT500. Starting off with the latter:
We met this very vehicle once before when it was still painted in black with yellow racing stripes. Today it is wrapped in matte black with red racing stripes. It is a 2012 Shelby GT500 but with a bonnet in 2013 GT500 Super Snake style. And as readers pointed out; it has a 2012 tail pipe and 2013 rear lights, 2013 tailights but a 2010-11 rear bumper, and alloys from the 2012/13 GT500.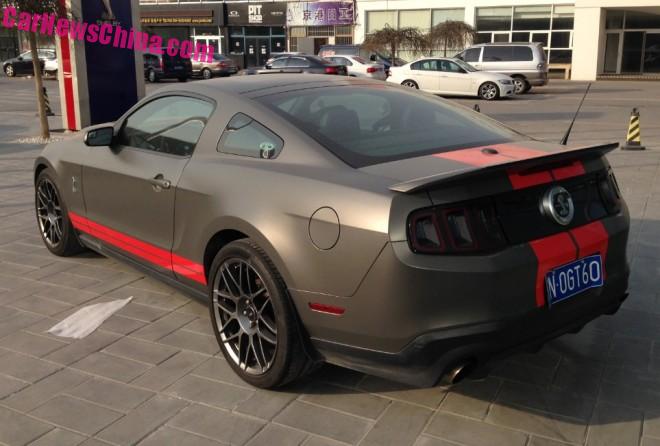 No matter all that, this is a fantastic 'Stang. The 2012 GT500 is powered by a big American 5.4 liter V8 with 540hp and 691nm, enough torque to level large sections of the city. License plate doesn't fit, that is because the fifth generation Ford Mustang was not officially exported to China, leaving the money to  gray market dealers. Most Mustangs China come from Ford dealers on the U.S. West Coast.
The new sixth generation Ford Mustang is officially available in China, but only with the four-cylinder Ecoboost under the hood. Anyone who wants a V8 has to go gray in anyway.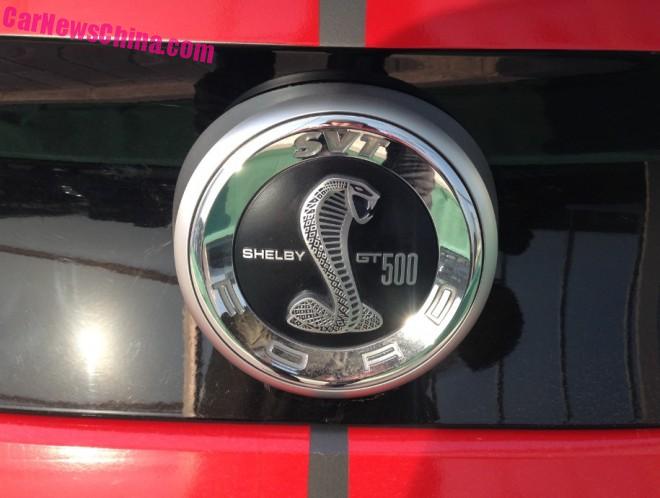 The Shelby GT500.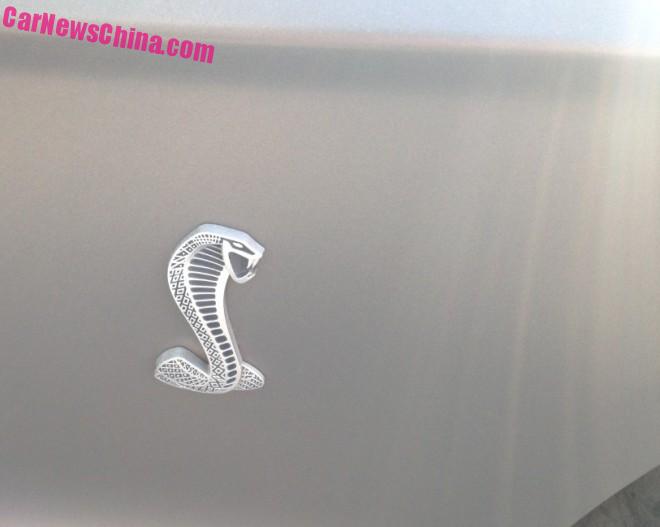 The snake in a matte black world.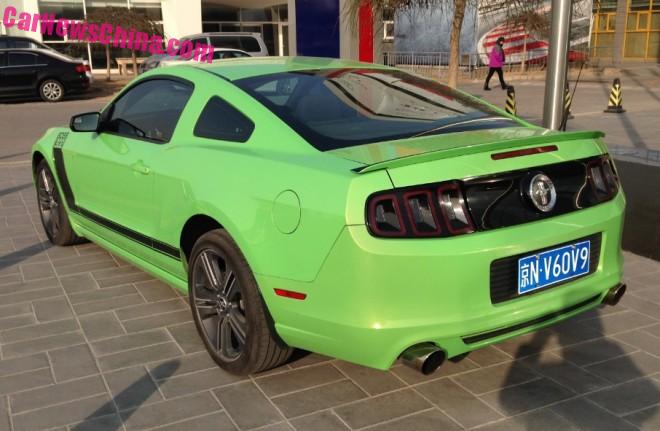 The Mustang Boss 302 is an extra racy track-ready variant of the Mustang GT. The froggy green paint job was a factory color. The Boss 302 is powered by a 5.0 liter V8 with 444hp and 515nm, and the engine is mated to a six-speed manual gearbox. The Boss 302 is equipped with adjustable suspension and the body has been lowered by 11 millimeter, all for more speed on track.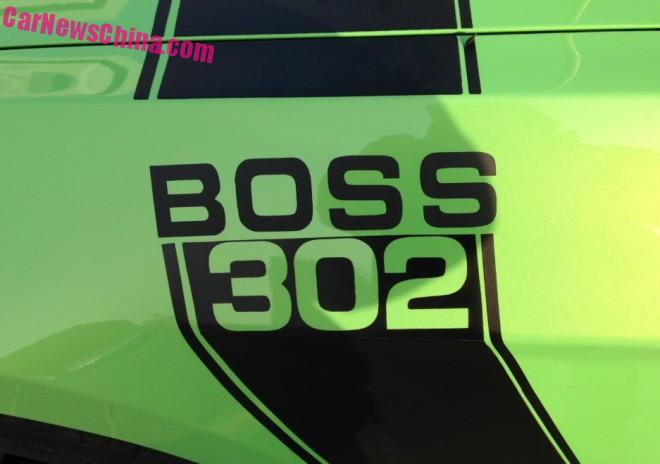 Sure it is 99% for marketing as a whale-like vehicle like a Mustang can never be a really fast racer, no matter how many horses you add. But as a whole the Boss 302 was an exciting package, and these black stickers are ultra.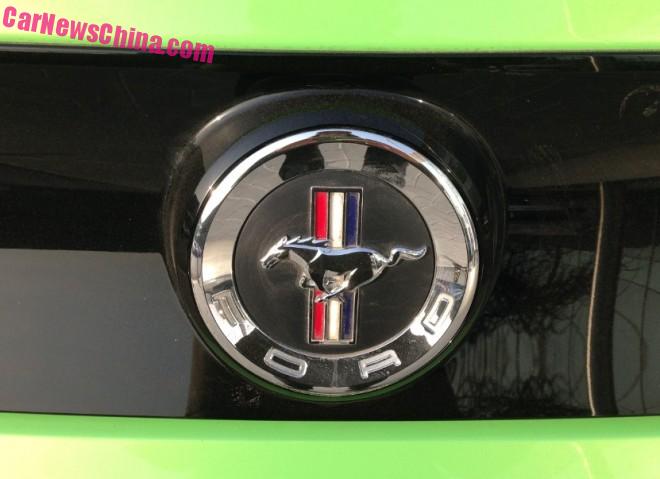 Time now for our Small but Famous China-Ford Mustang Collection™: third generation GT 5.0, Shiny blue Shelby, shiny silver, 4th gen yellow convertible, GT500, yellow convertible, 4th-gen GT, 5th-gen grey, strange S320, rare 2nd-gen coupe, Shelby GT500 crash, and the Galue Convertible.