A wondrous white Citroen Elysee VIP, Spotted in China in the Dongba area in the far east of Beijing. The good old Cit' was in fine shape, with a clean body and smooth paint, and mostly original. Sadly, there was some rot and rust all around. The Elysee VIP is a stretched variant of the Citroen Elysee sedan, extended by 16 centimeter in the middle for more space in the back.
The extension is located in the B-pillar, between the front and rear door. The rear door has the same length as on the regular version. Wheelbase grew by
The Elysee was a China-only Citroen sedan, it was the successor of the Citroen Fukang, which was based on the European Citroen ZX. The Elysee was made in China by the Dongfeng-PSA joint venture, production started in 2003.
The first major facelift came in 2010 when the name was changed to c-Clysee. The c-Elysee continued all the way until 2015 (!!!) when it was finally replaced by the all-new Citroen c-Elysee.
The VIP was made from 2005 and 2010, and exist thus only as Elysee, not as c-Elysee.
The Elysee VIP was powered by a 1.6 liter four-cylinder petrol engine with 105hp and 142nm, mated to a 5-speed manual or a 4-speed automatic. Top speed was a reasonable 175km/h.
Size VIP: 4505/1707/1413, and wheelbase is 2700.
The Dongfeng-PSA joint venture was very creative with the good old ZX, besides the VIP they also manufactured a crazy van-version.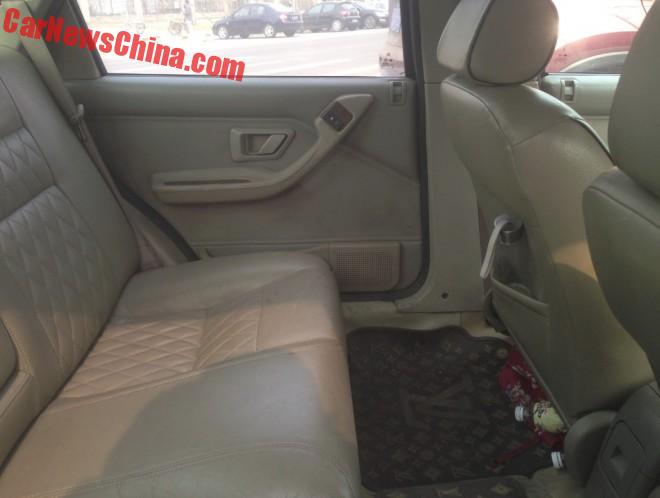 This is how 15 centimeters looks inside. It translates in quite a lot of extra space for the legs. The leather seats are standard, but the trendy LV floor mats are after market.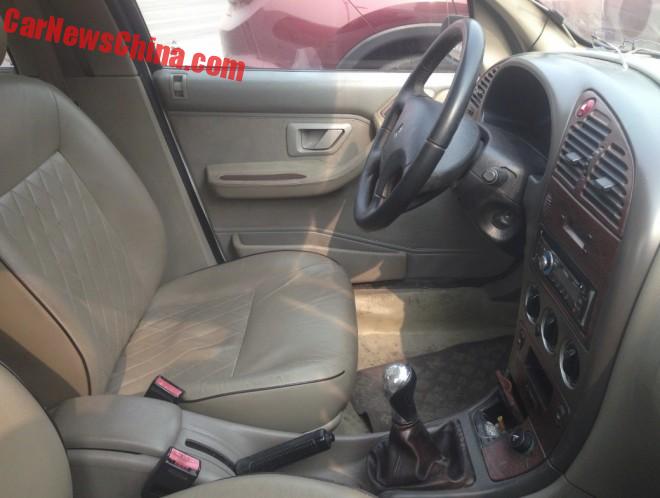 More leather and more LV floor mats. Plastic-wood panels need a good cleanup. Radio is not original, but the kinky gear knob is.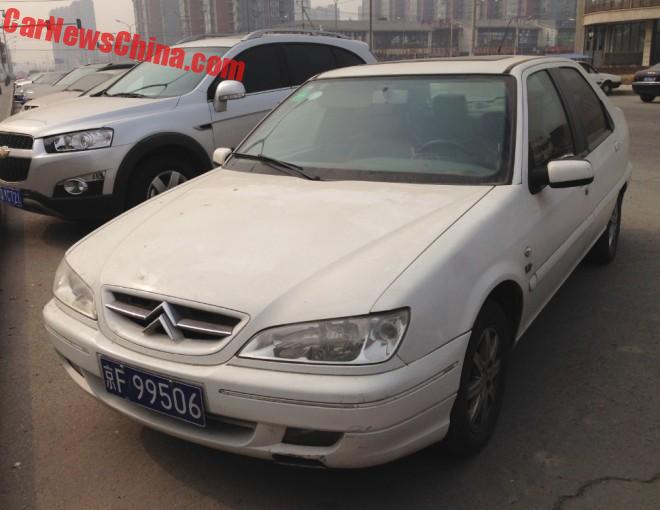 License plate is as old as the car. Note the tiny mirrors.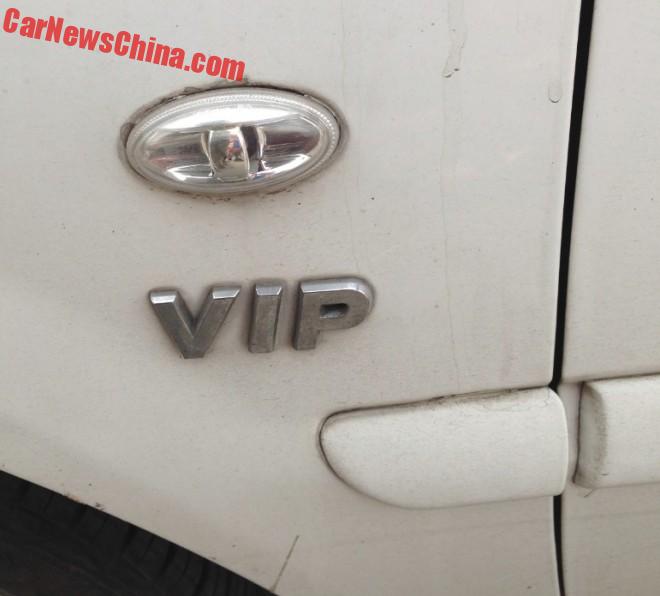 The VIP badge on the front fender.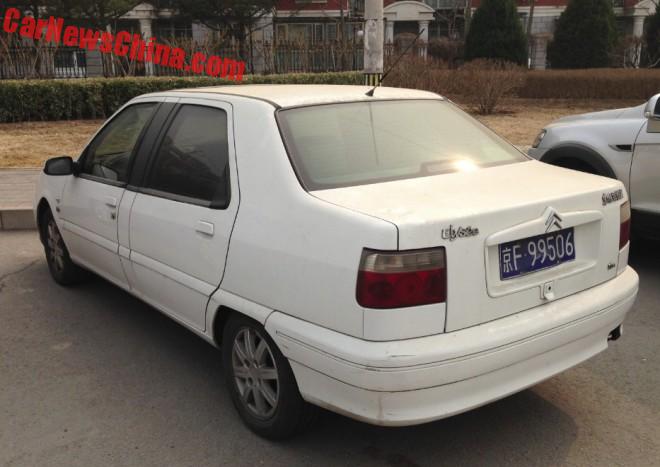 Alloys are factory standard. Antenna reaches high enough to reach the moon.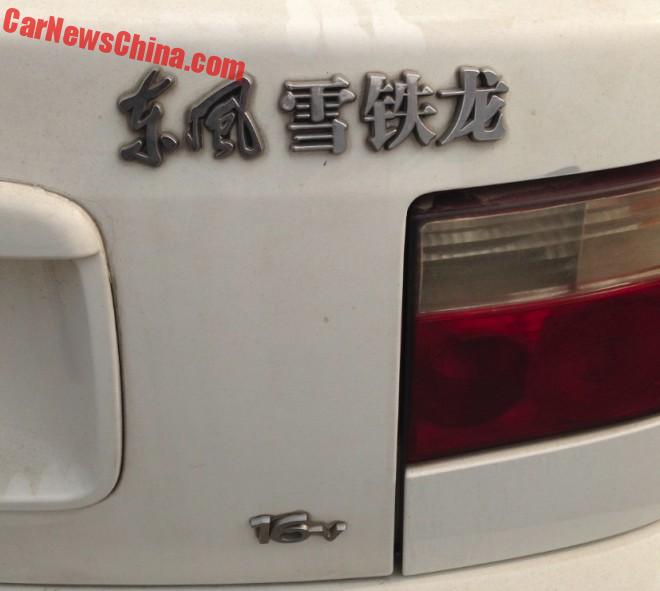 The Dongfeng Citroen badge. Citroen and Peugeot each have their own badge within the joint venture, a practice that continues until today. The 16-v badge is for the engine.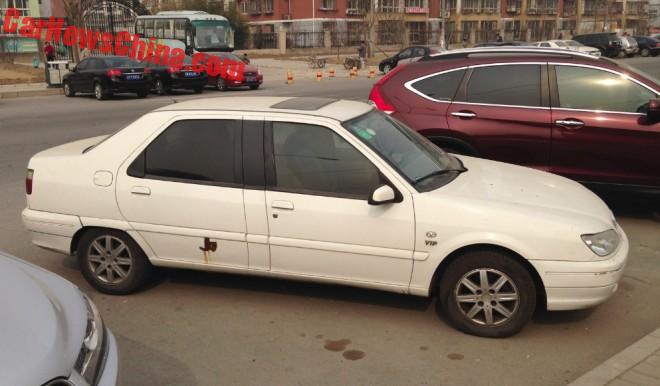 Optional sun roof, and sadly a very ugly rust patch on the passenger door.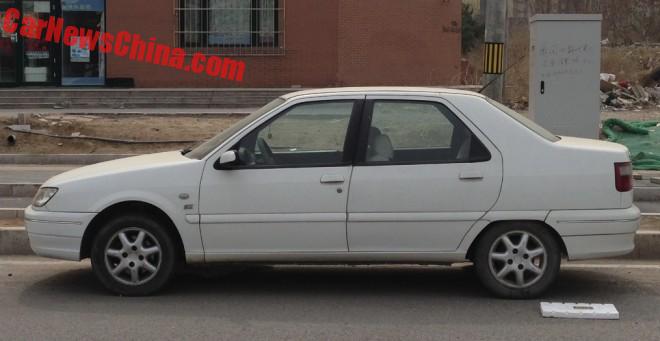 A standard sized Elysee seen close to my home.