New Spy Shots of a new Volkswagen SUV for China, most likely the production version of the Volkswagen CrossBlue concept. The vehicle seems pretty much ready so we expect it for debut on the Beijing Auto Show next month. The new SUV will be positioned between the Tiguan and the Touareg.
The CrossBlue concept.
The first rumors about Chinese production of the CrossBlue popped up in 2013, and the rumors were officially confirmed by Volkswagen in January 2014. However, at the time it was still unclear which one of Volkswagen's two Chinese joint ventures was going to build the CrossBlue, Shanghai-Volkswagen or FAW-Volkswagen.
The first rumors said Shanghai, but Volkswagen itself said FAW, but now it is 100% Shanghai again, and FAW will get the CrossBlue Coupe. It is very normal that the two joint ventures fight for new models that they consider to be potential best sellers.
In this case they each get basically the same car. The CrossBlue is the seven-seater, and the CrossBlue Coupe is the five-seater with a sporty character. Both cars will be based on the Volkswagen MQB platform, and not on the new MLB-evo platform that will underpin, among others, the next generation Volkswagen Touareg.
In China, the CrossBlue seven-seater will be set to compete to successful full-size-but-not-overly-expensive SUV's like the Ford Edge and the Toyota Highlander. Power will come from 1.8 TSI, 2.0 TSI, and 3.0 TSI petrol engines. Price will start around 300.000 yuan and end around 450.000 yuan.
It is very likely that the CrossBlue and CrossBlue Concept names will be replaced by something harder to pronounce and write, but for the moment we will keep using what we know.
In late 2015 we saw the new SUV hiding behind an Audi body.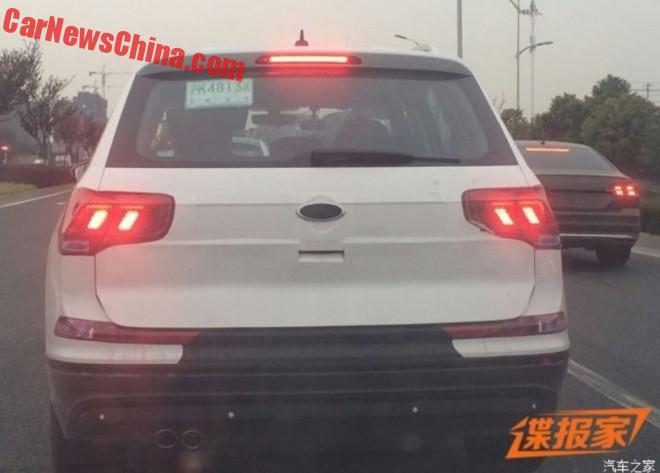 Trendy rear lights. Note the new Volkswagen Phideon on the right.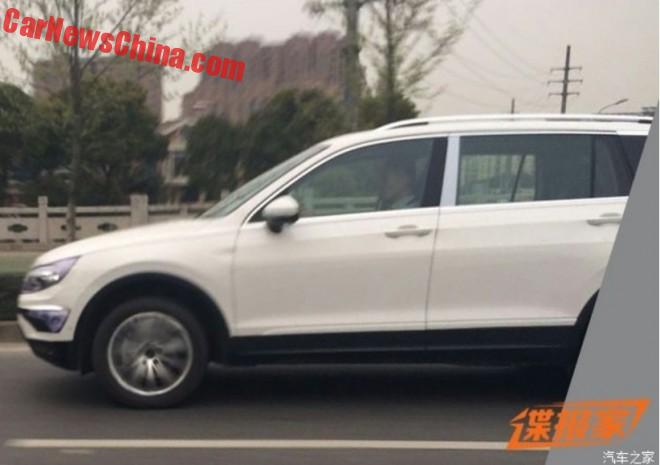 Test driver ignores camera.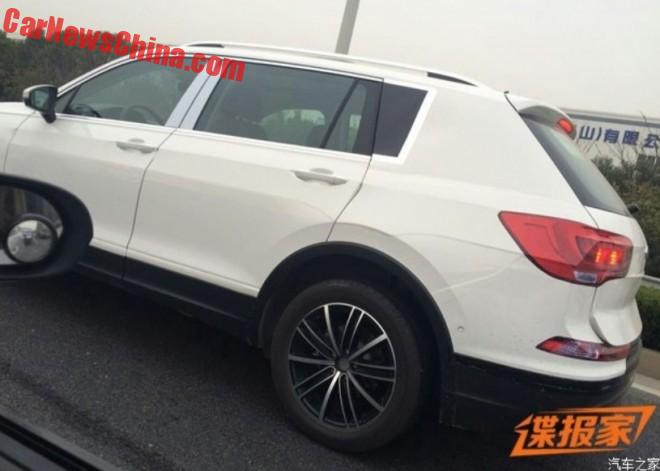 Part of the third side window is covered for camouflage, but it will have a wide D-pillar, just like the concept car.