A beautiful beige Jaguar Sovereign, Spotted in China in an alley in the Former French Concession Area in the great city of Shanghai by Reader Antoine Chalendard, thank you for the photos! The good Jag' appears to be in near perfect shape, shiny in chrome and smooth in paint, everything original and no rust or rot in sight.
The Jaguar Sovereign was a luxurious variant of the XJ40 Jaguar XJ Series. The Sovereign was manufactured from 1988 until 1994. It came with such goodies as air con, head light washers, a fancy sound system, self-leveling suspension at the rear, and ABS. The base XJ6 model had none of all those things.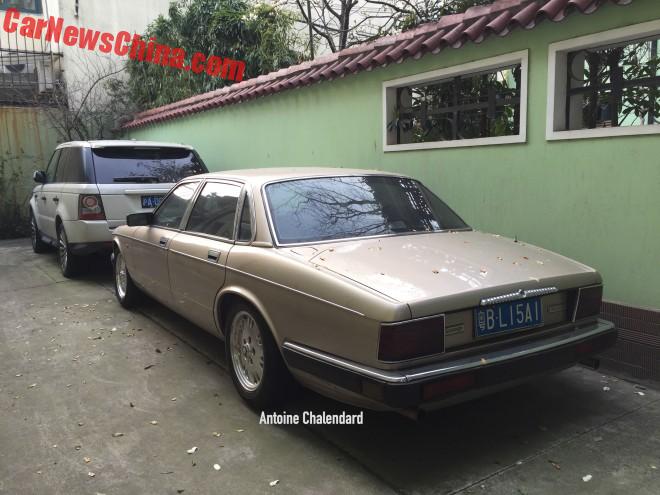 License plate is from Shenzhen City in Guangdong Province, some 1200 kilometers away.
Over its lifetime the Jaguar XJ40 was available with various engines. The smallest engine was a 3.9 liter six-in-line, and the largest a 6.0 V12. There was no special engine for the Sovereign, and sadly we cannot be sure what is under the bonnet of this great Shanghai car.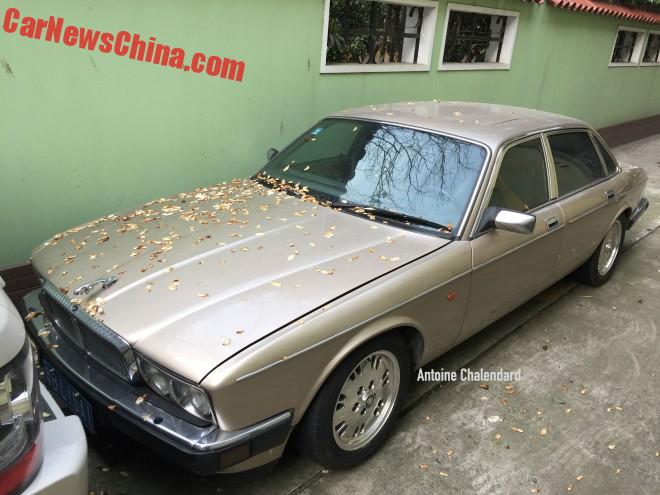 Jaguar hood ornament still standing proudly on the bonnet.
The Jaguar XJ40 was never officially sold in China, but some arrived via diplomatic or other misty channels. This beige car is only the second one we have met in country after a red XJ6 in Beijing.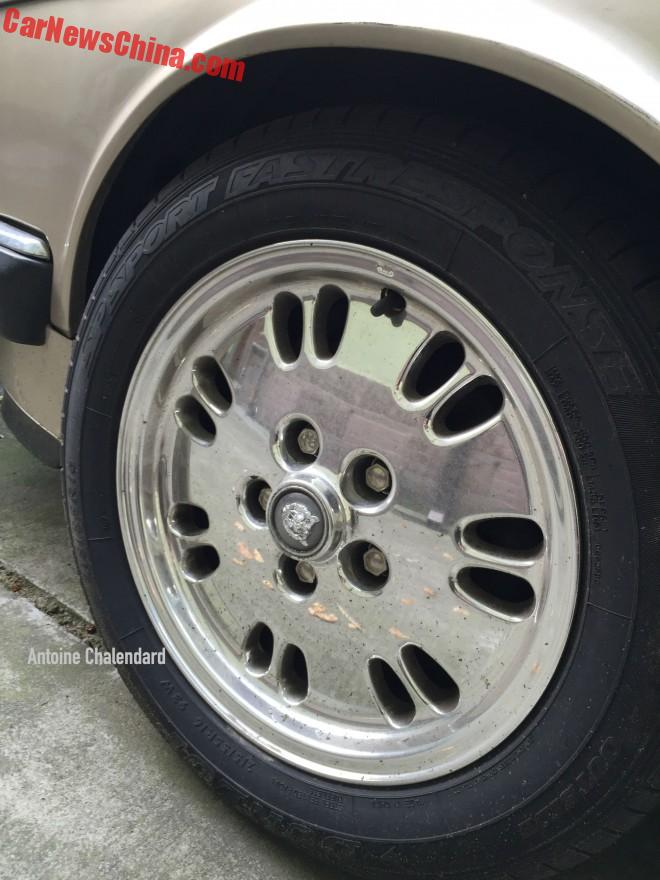 The superbly styled wheel with the angry car in the center.