Two fine looking blond ladies are opening a car wash in the great city of Binzhou in Shandong Province, taking good care of a Bentley, washing it with Pink soap while wearing some Pink clothes. The owner of the shop had shipped in the babes to get some extra attention, an naturally that worked out pretty well, because sex sells.
In this case it worked even better because the babes are blond. Having non-Chinese models for this kind of event is still a rarity in China, where the flesh is mostly hired locally.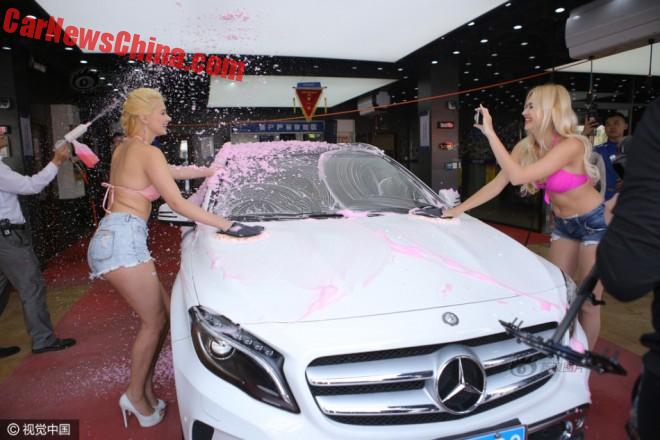 The ladies on the photo are from Russia, which supplies by far the most white models (and 'models') to China. Russia is followed by other former Soviet states but west European countries are catching up, including quite a lot of pretty from the U.K. and Scandinavia.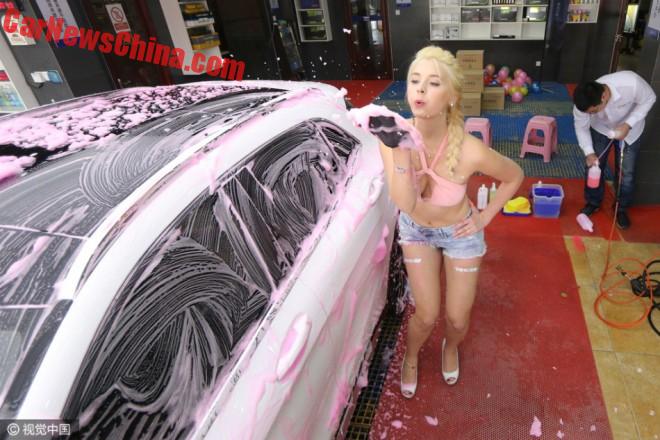 She knows how to blow.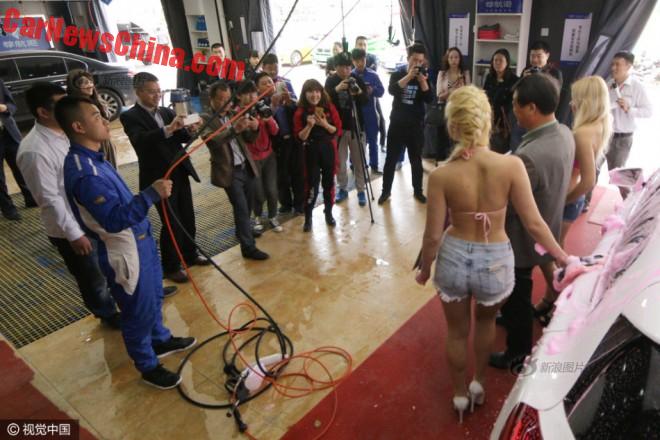 Photo-op with the boss.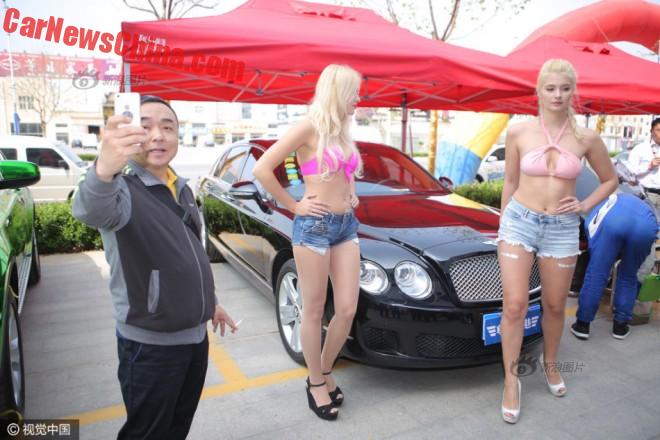 On the parking lot with another Bentley and a curious native wearing a gray jacket.