This is the new Hongqi L6 VIP mini bus concept, launched on the Beijing Auto Show and tucked away in a far corner of the First Auto Works booth. The L6, code named T503, will see production next year. Target customers are the government, airport taxi companies, and top end hotels.
Hongqi has made VIP mini buses before. This is the beautiful Hongqi CA630, made from 1980 until 1987, powered by a 165hp V8 petrol engine.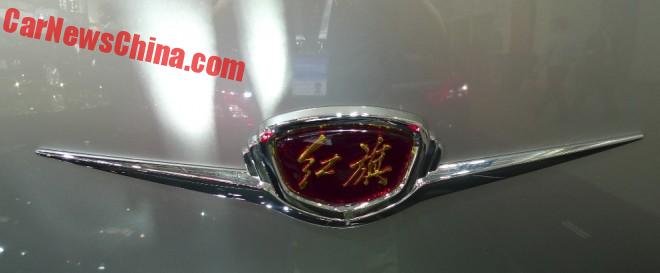 The Hongqi badge on the nose of the new bus…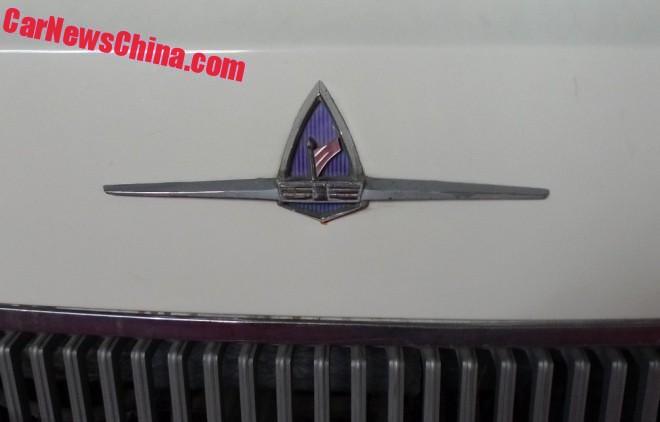 … and on the old bus. Note the 'winged 1' logo under the picture of the red flag. The winged one is the logo of First Auto Works (FAW), the owner of the Hongqi brand.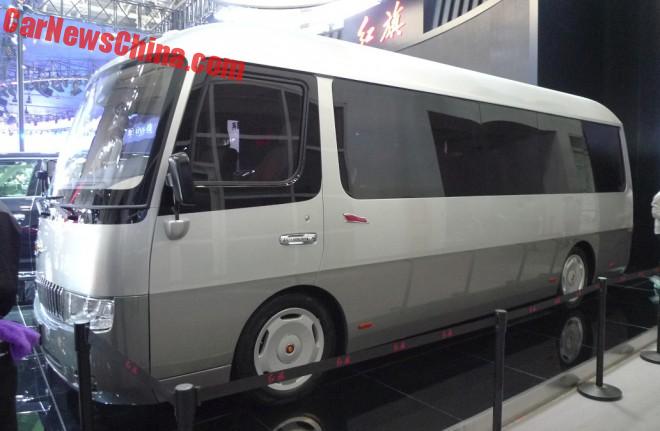 The L6 has been in development for over four years. It has become an impressive vehicle, absolutely standing out compared to other mini buses. It has a typical Hongqi grille, combined with a streamlined body. The only thing that needs some extra work are the mirrors, which look far too agricultural.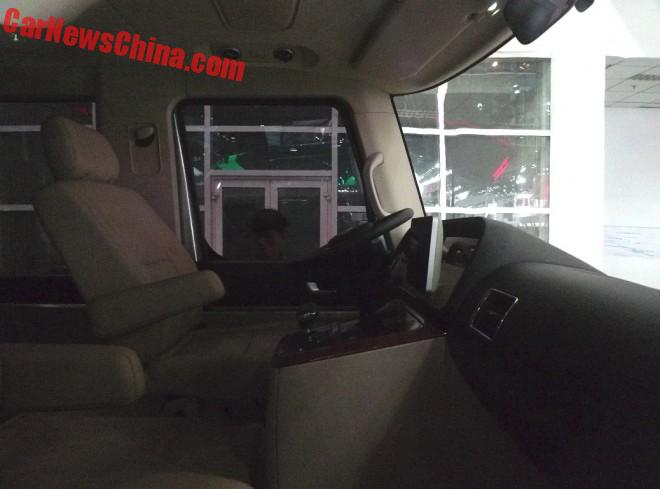 The dash with a standing touch screen in the middle.
Hongqi has released the following specifications: power comes from a 3.0 liter four cylinder turbo diesel with 400nm, top speed is 100 km/h, and it takes 14.2 seconds to reach that speed. Transmission is an eight-speed automatic. Fuel tank can take 115 liters of diesel. There are 10 seats for passengers, one for a driver, and one for a co-driver or guide. The bus weighs 3600 kilo. Size: 7105/2150/2675, and wheelbase is 3900.
Strangely, Hongqi did not release a number on horsepower.
The Hongqi L6 is most likely based on the Toyota Coaster. Overall design is very similar, it has a wheelbase of 3935, and is powered by a 4.0 turbodiesel with an output of 134hp and 353nm. The Hongqi brand has used and still uses various Toyota platforms for its sedans, so going for Toyota again for their new bus would make a lot of sense.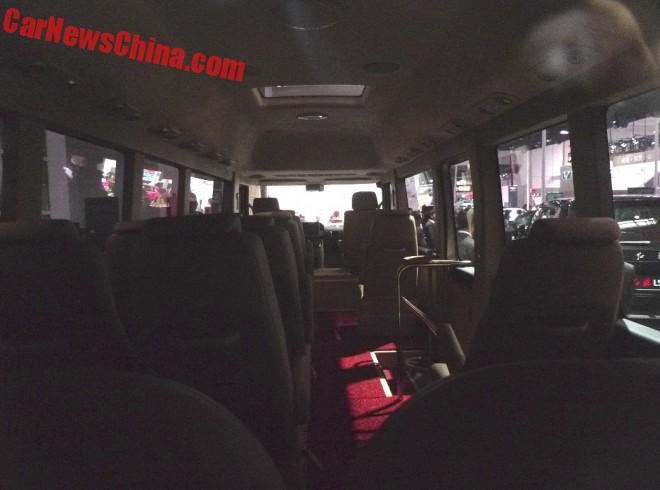 Heightened roof and a nice red carpet.
The newly designed 'red flag' ornament on the front fender.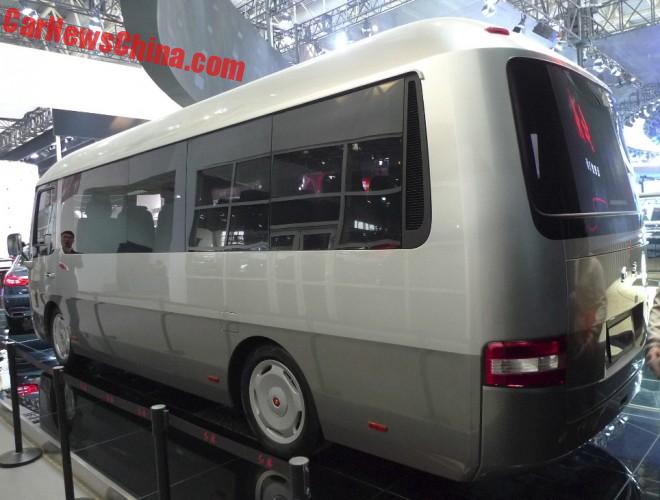 Very aerodynamic at the rear as well, with relatively small lights low in the bumper.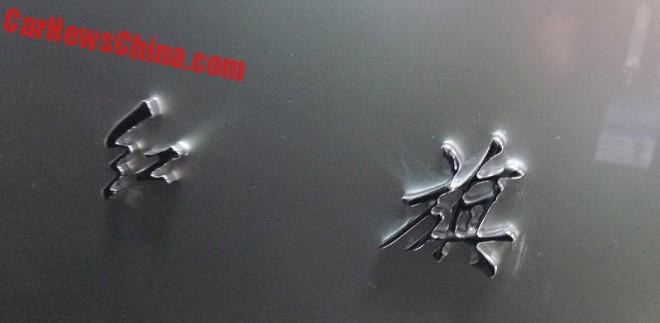 The Hongqi characters on the back.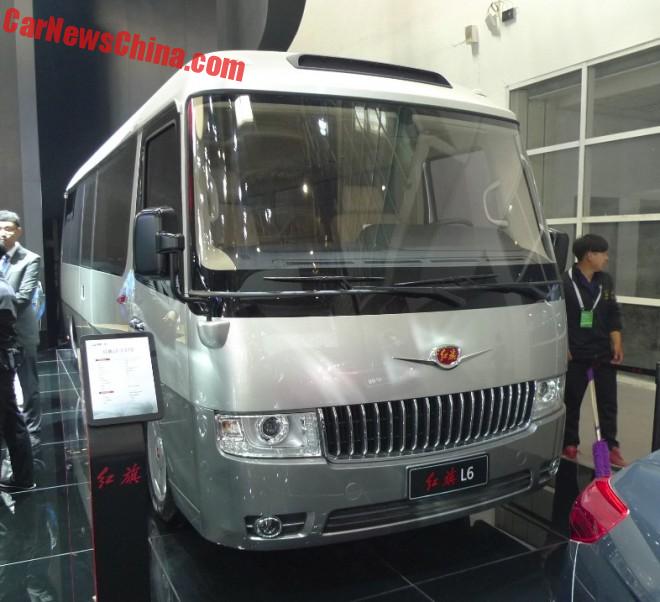 Would look great at the any VIP exit, but they got to fix the mirrors. Even the old ones would be better!