This is the Beijing Auto ArcFox-1 concept car, a small convertible with wide black wheel arches and trendy blue decorations. The ArcFox-1 previews a future electric city car, just think a roof on and you got it. The 'ArcFox' name is going to be a new brand making fashionable electric cars, as opposed to cheap electric cars. ArcFox also showed a wild electric supercar which might see production in s small series.
It looks absolutely cool with its straight and simple lines, bull bar at the back, and closed wheels with some more blue inside.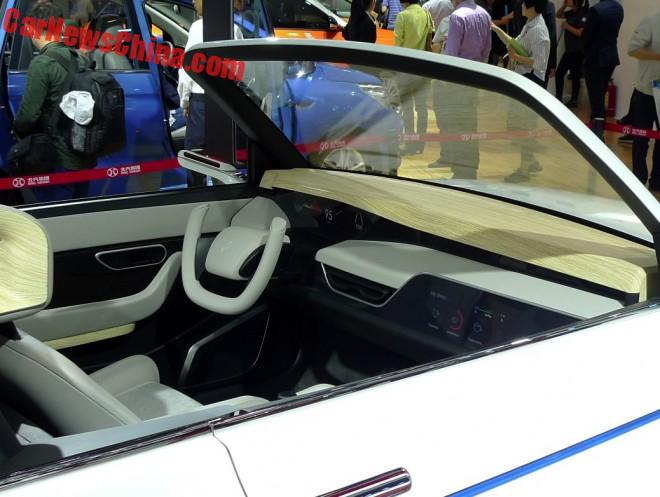 The interior seems pretty much ready to go. The steering wheel will change for sure, but the rest of the electronics looks production-possible.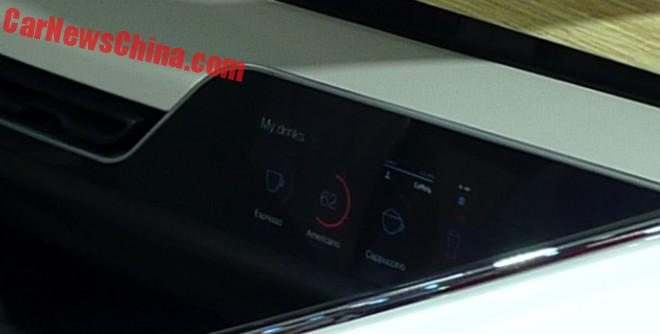 Interestingly, it has a 'My drinks' system on board, with touch buttons for Espresso, Americano, and Cappuccino, with one graphic showing temperature. However, I didn't see anything resembling a coffee machine, so it is probably just an idea for the car connecting with a nearby Starbucks and ordering stuff. Still a good plan…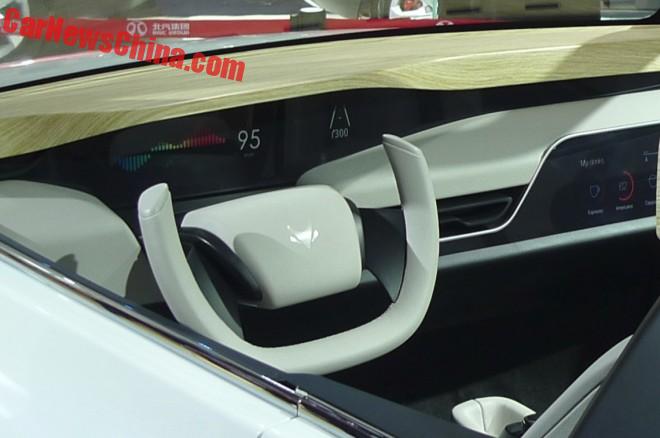 ArcFox logo on the wheel Light wood very good. Beijing Auto released a few specifications. Size: 3027/1680/1446, and wheelbase is 1870. Range is 200 kilometer and top speed 120 kilometer per hour.
The ArcFox-1 seems closely related to the 2015 Beijing Auto EX concept. The EX had a bubble roof and was slightly smaller. The EX was based on the Italian Tazzari Zero electric mini car.
In 2015 I was contacted by Tazzari, with them saying, somewhat oddly, that "the dual airbags on- board should be available for late 2016". Nothing more. Intrigued, I wrote back asking for more information about their cooperation with Beijing Auto, just to get a short reply "we prefer to not disclose any information at this time".
I left it at that. But now there is the ArcFox-1. Bigger and better, but still clearly inspired by the Zero. I will try to get in touch with Tazzari again, and update when I get a reply.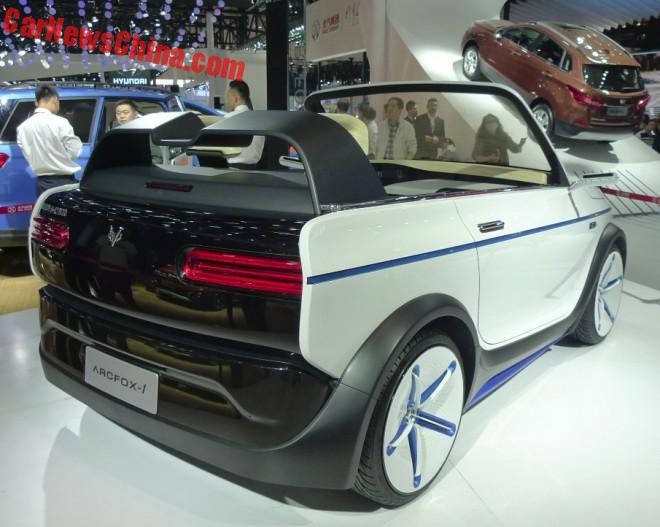 Black rear end looks brilliant with bright red lights.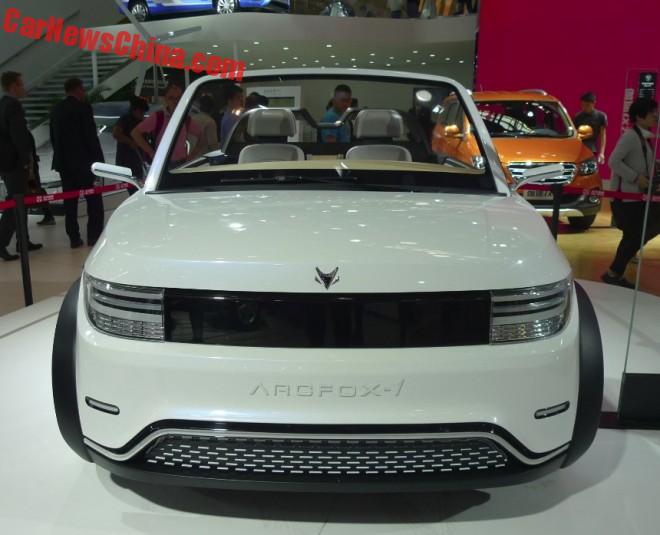 The front is a LED display but it didn't show any messages. "I am a fox!". ArcFox badge, resembling a head of a skinny arctic fox, on the bonnet. Nice little car, will sell well.