Spectacular Spy Shots showing the production version of the Acura CDX crossover, getting ready for its launch on the Chinese car market in the third quarter. Price will start around 250.000 and end around 300.000 yuan. The CDX debuted as a semi-concept on last month's Beijing Auto Show.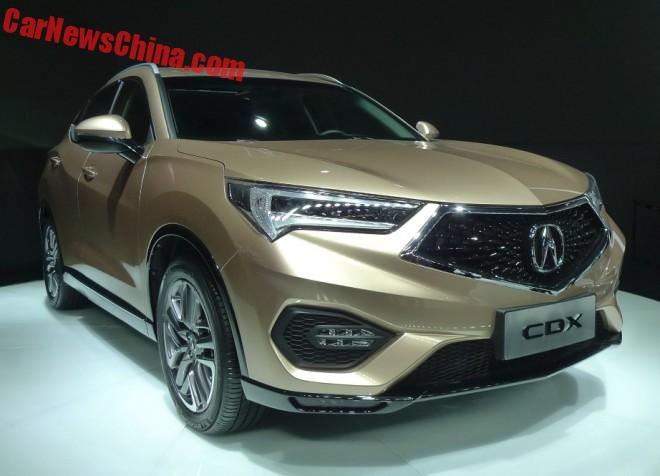 The CDX on the Beijing Auto Show. The largest logo we have ever seen on a car. Mad. Lights are wide and LED.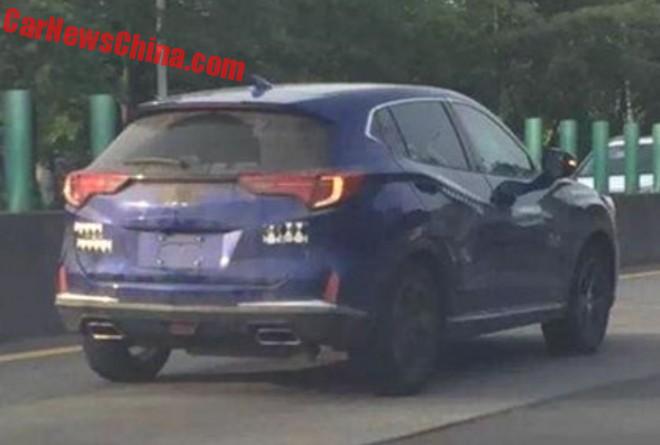 The CDX will compete with cars like the Audi Q3 and Mercedes-Benz GLA. It will be manufactured by the Guangzhou-Honda joint venture. It is the first Acura that is made in China.
Power will come from a 1.5 turbo with an output of 182hp and 240nm, mated to an eight-speed DCT. The cheap cars will be front-wheel drive, the top end car four-wheel drive. Size: 4495/1840/1600, and wheelbase is 2660.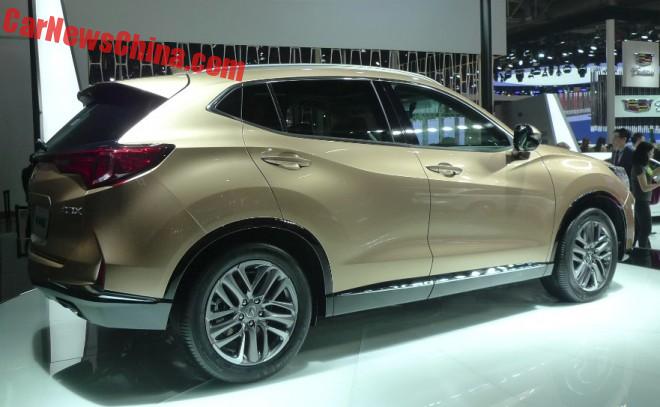 On show. Oddly, the media was not allowed to look at the back. The vehicle was parked close to a black backdrop on a rotating platform that was switched off. There was a security guard on duty especially to prevent those evil media people from climbing on the platform to take a proper photo from the rear end. I stretched my arm out as far as I could for the above photo, and even that attracted the attention of the guard, who told me to stop. Wuzzy, because they did show the ass on the earlier launch event.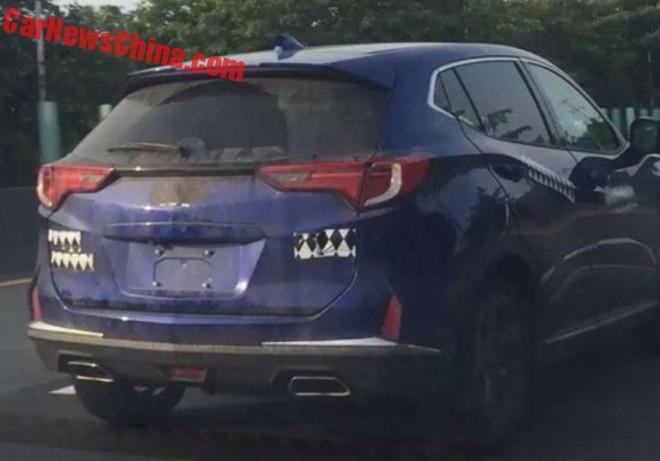 Anyway, here is the rear again. Looks all right, bar for the rather tiny bumper.