When the Nissan Lannia launched in October last year we thought is was not too pretty. But the China-only mid-size sedan kinda grows on you. There are a lot of them on the road now and I slowly start to like it more. It surely is special and this shiny purple example is just beautiful.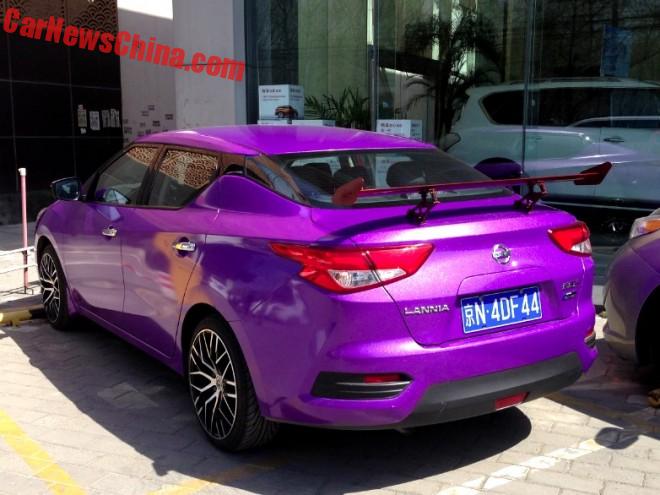 I found it at a Nissan dealer in north Beijing, it belonged to a customer. It is wrapped in an eye killing shiny purple wrap with some glitter. The wrap was of good quality, neatly covering the bumpers and mirrors, but the door handles were wrapped in a shiny kind of silver. The alloys are sporty and the rear wing is huge.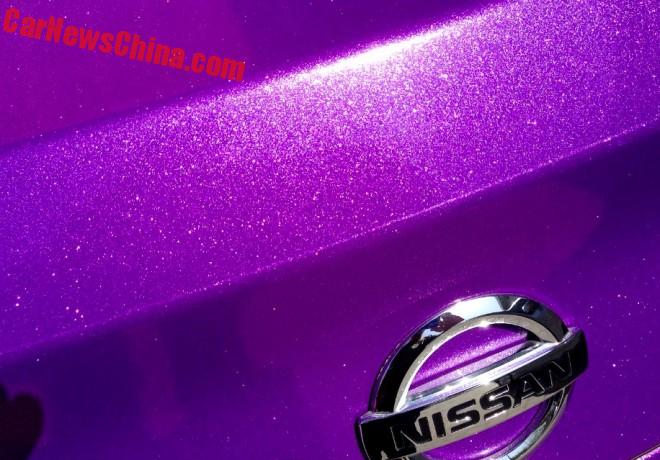 That's a proper purple wrap!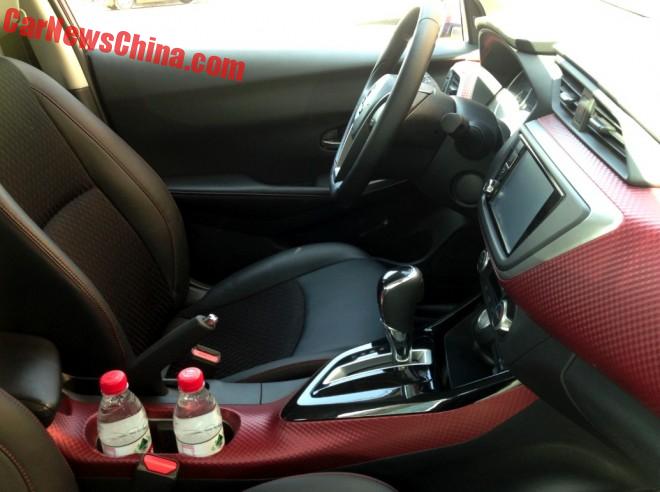 No changes inside. Dash is standard up until the red 'carbon fiber' stuff.
The Lannia debuted in 2014 in concept form,and the production version was shown in September 2015 on the Chengdu Auto Show. The Chinese name of the Lannia is 'Lanniao' (蓝鸟), or Bluebird.
The Lannia was designed by the Nissan China Design Center (NDC) and the Nissan Global Design Center (NGDC). It is manufactured in China by the long-running Dongfeng-Nissan joint venture that makes a wide range of Nissan-branded cars for the Chinese car market.
Lone engine is a 1.6 liter four-cylinder petrol with 126hp and 154nm, mated to a six-speed manual or a CVT, sending horses to the front wheels. Size: 4683/1780/1465, wheelbase is 2700.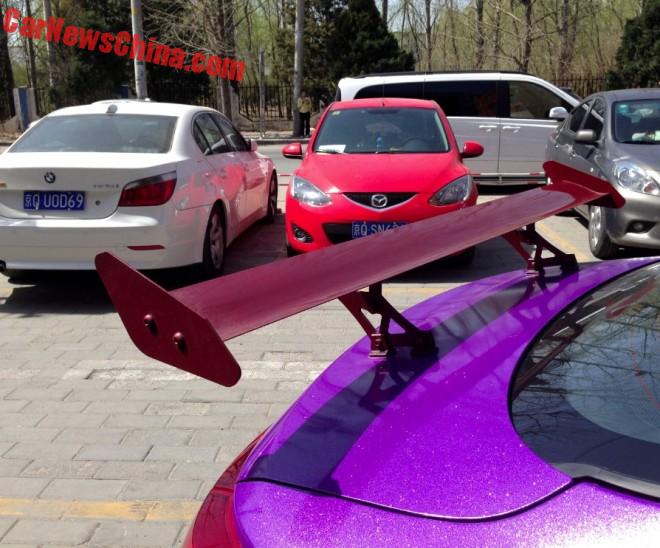 A friend of mine who works in the tuning business told me Chinese car modifying companies are dangerously lazy. They attach wings like this one only to the boot lid itself, instead of securing it onto the chassis. This can be really dangerous even for a car like the Lannia, because at highway speed the wing does create drag and down force, but because it is only attached to the boot lid it can easily come loose, which can cause the vehicle to destabilize and crash. He told me about a Nissan GT-R that so crashed, seriously injuring the occupants. Wing is painted in red.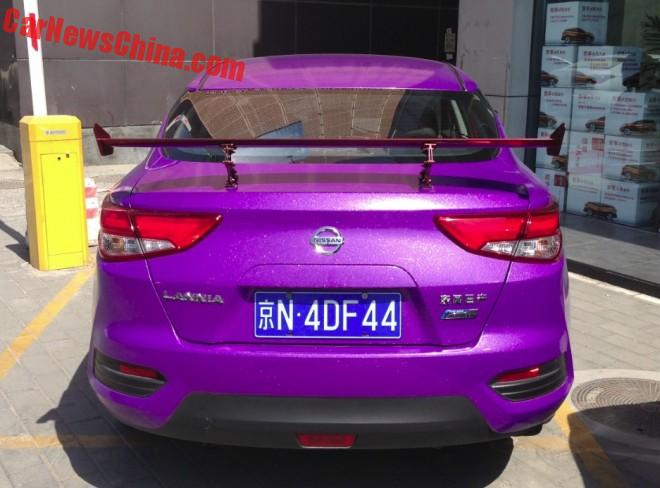 The license plate is interesting. Four is an unlucky number in China because it sounds like the Chinese word for death. People usually try to avoid having a four on their license plate but this Nissan got three! Cheaply installed spoiler and unlucky numbers…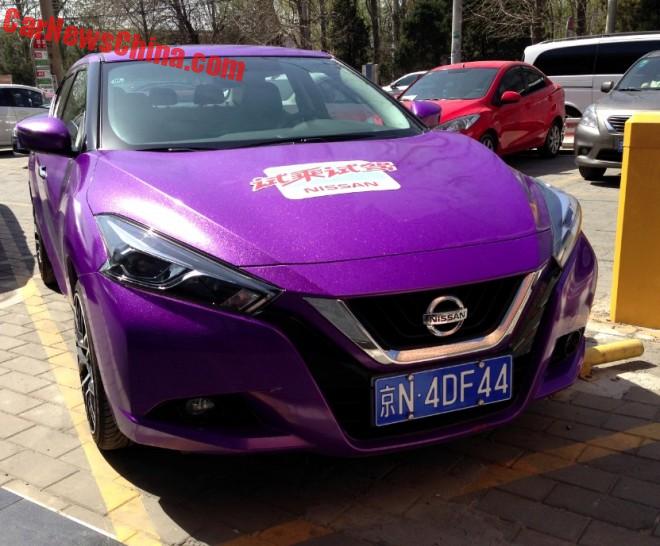 … be careful now good shiny purple Nissan.