Spy Shots of the interior of the facelifted BYD Qin plug-in hybrid show a brand new dashboard with a giant Tesla-like touch screen in the middle. It seems slightly smaller, narrower in particular, than the 17 inch screen of the Tesla Model S. The instrument binnacle and center tunnel are all new too.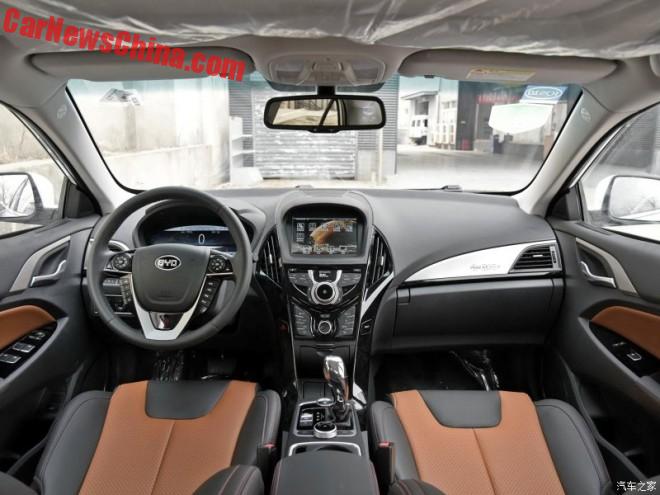 The dash of the current Qin isn't exactly low on tech. Instrument binnacle is digital too, but without the fancy dials of the new dash. Screen is much smaller and design of the lower center stack is messy. Auto 'box controlled with a large lever, which always had a kinda interesting color and shape: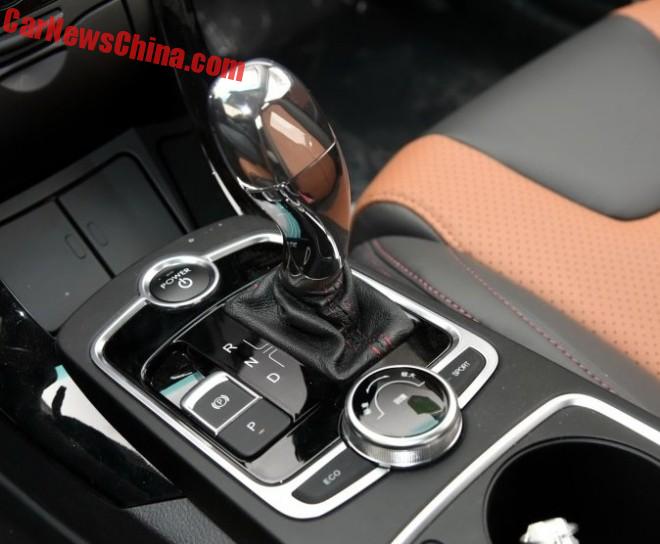 Right? Ladies? Anyway. It is now gone and replaced by a much smaller lever.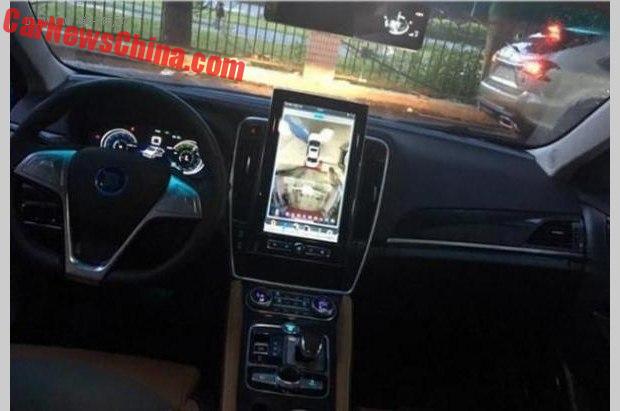 The binnacle with two digital dials and a square shaped display in the middle. Graphics of the touch screen seem razor sharp. Center tunnel with a lot of fancy colored lights. Qin logo on the wheel instead of the BYD logo. Only odd are the oddly shaped air vents on each side of the screen.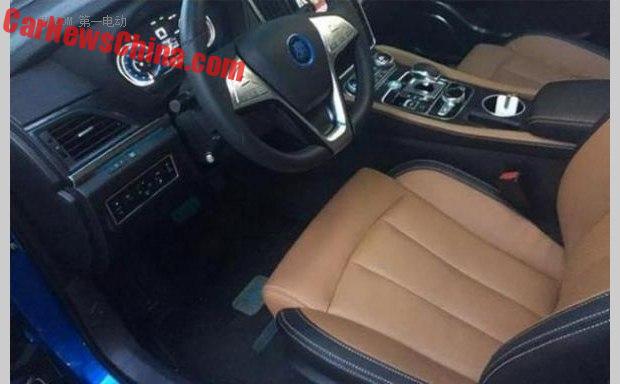 Leather seats in orange brown and black. They seem a tad too flat. They shouldn't be because the Qin is the most powerful mass-market hybrid passenger car on earth, and it shows.
It is powered by a hybrid drivetrain consisting of a 1.5 liter turbo four cylinder petrol engine and an electric motor. Combined output is  303hp and 440nm. The 1.5 turbo poops out 154hp and 240nm, the electric motor 149hp and 200nm. Gearbox is a new 6-speed DCT.
The Qin is a dual-mode hybrid, one mode being 'hybrid', the other 'pure electric'. Specs, as claimed by BYD: in hybrid mode top speed is 185km/h and 0-100 in 5.9 seconds. In pure electric mode BYD top speed is 150km/h and max range of 70km. Combined fuel consumption is 2 liters per 100km on average. Battery capacity is 13kWh.
Seems to show the music system here.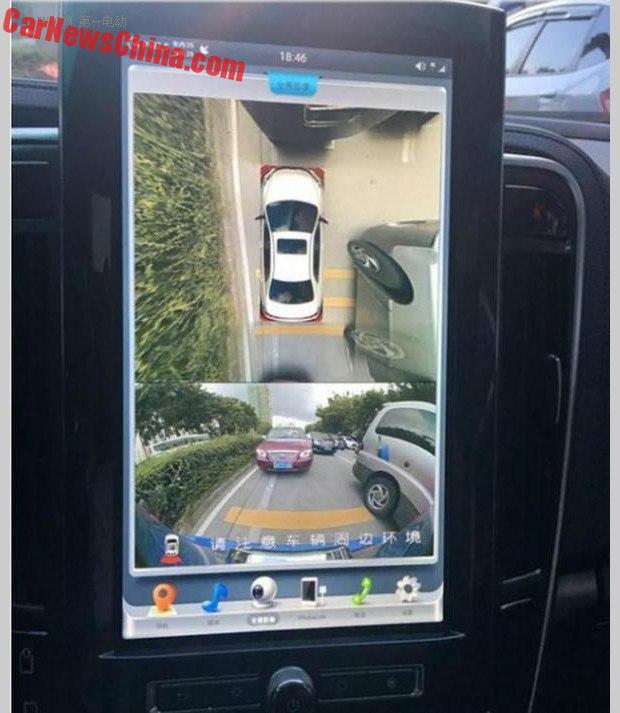 The 360-degree rear-view camera.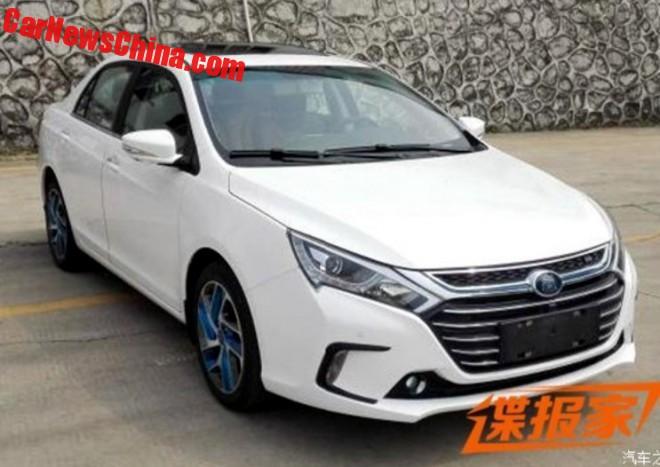 Earlier spy shot of the exterior of the facelifted Qin, note blue wheels.
The facelift comes at a curious moment; in April BYD launched the Qin EV300, a full-electric version of the Qin, which is based on the non-facelifted car.
Are they going to facelift that one too, just two months after launch..?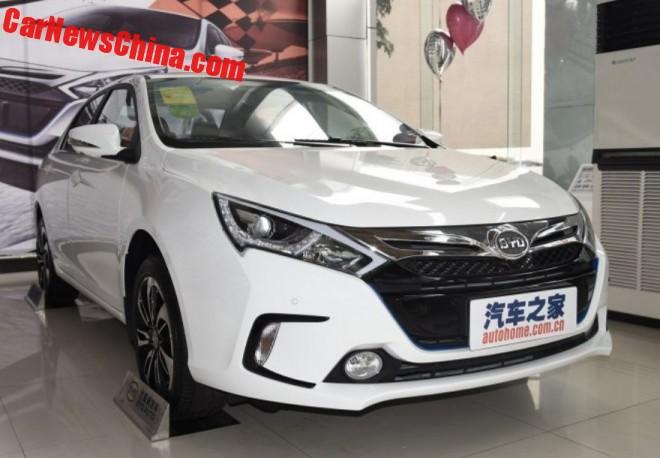 The current Qin. Price starts at 209,800 yuan and ends at 219,800 yuan.
The new Qin EV300, with the front of the current Qin. Price starts at 150.800 yuan and ends at 200.800 yuan. The EV300 is powered by a single electric motor on the front axle, it is mated to a 48kWh battery. Output is 218hp and 310nm, good for a 150 km/h top speed and a 0-100 in 7.9 seconds. Range is 300 kilometer, hence the EV300 name.