Another Lamborghini Aventador has crashed in the rain in China. The accident is similar to the one we saw last week. In both cases the crash happened on a wet highway in heavy rain. But in this case there are other vehicles involved. The Lamboo hit a Buick GL8 MPV, which in turn ran into a Wuling mini van.
The passengers of the various cars, including a child, are standing at the side of the road, looking at the Aventador, getting very wet. Happily, nobody seems seriously hurt. The supercar is heavily damaged at the front. Bumper is gone and suspension is broken. Right wheel lies flat on the road.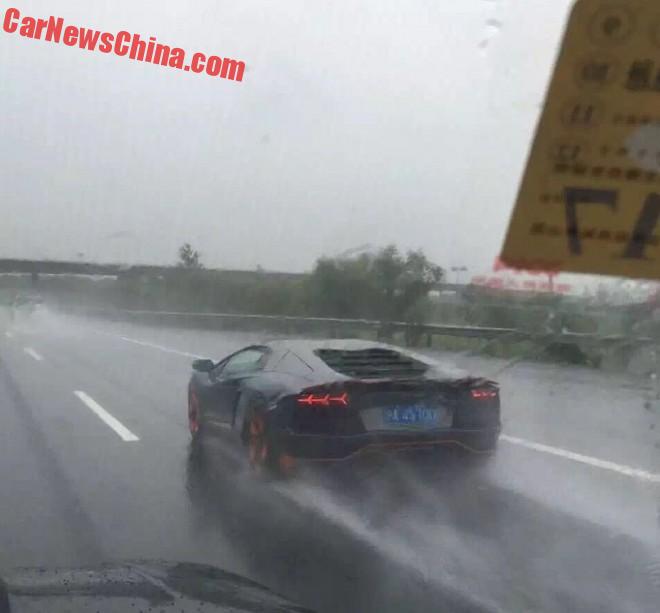 How bad was that rain? It was very bad. The very same Lamboo was spotted on the very same highway some time before the crash. It is going fast. It is modified with a new rear bumper ensemble, with some orange bits, and with orange wheels. The crash photo also shows an orange stripe over the bonnet.
The Aventador seems to be in bad luck in China. We see them crashing everywhere recently: the other rain, with a taxi, with a woman, and with a trash cart.
Price of the Aventador in China starts at a steep 6.48 million yuan or $1.05 million. Power comes from a 6.5 liter V12 with 700hp and 690nm, good for a 350km/h top speed and a 0-100 in 2.9 seconds. Just be careful in the wet!, or anywhere, really.