A very pretty Porsche Panamera, Spotted in China on the Beijing Tuning Street. The good Porsche is wrapped in a mind freaking gold light Pink wrap and further sexed up with a body kit, darkened windows, HRE alloys, shiny green brake pads, and ultra low tires.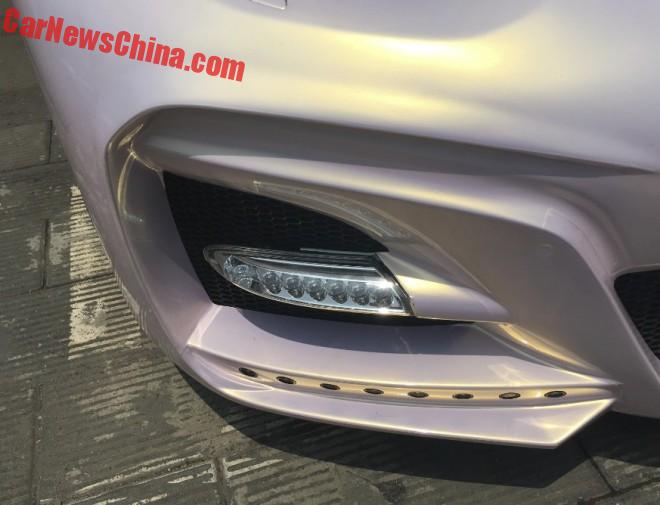 The color of the wrap changed all the time, from solid light pink to pink gold to solid gold. When I walked around the vehicle it just was different with every step.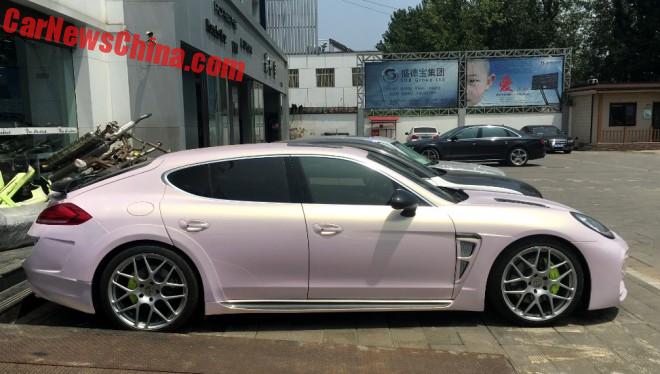 The wrap was of top quality and extended neatly over the door handles and bumpers, but not over the mirrors which were black as the windows. Window frame was in silver chrome, which didn't really match with the rest of the palette. Black would have been better.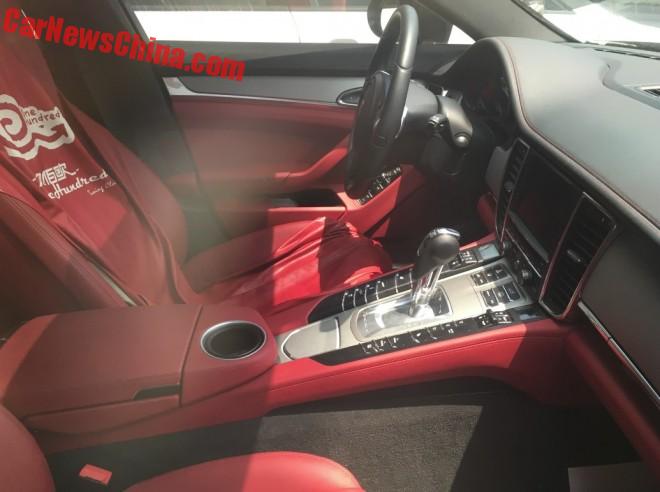 The interior was very red but otherwise bog standard.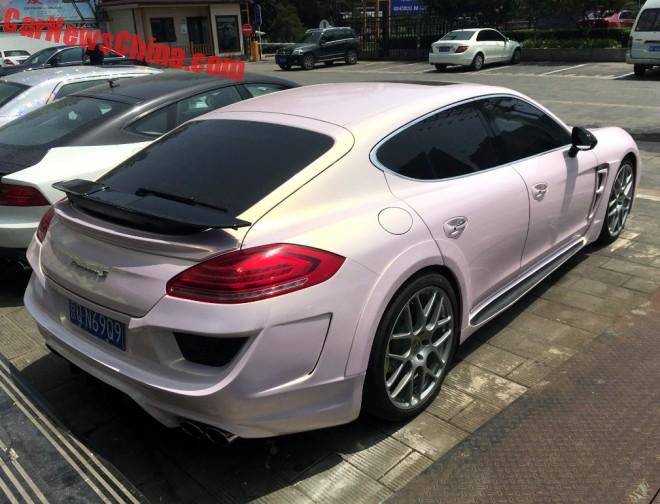 The body kit is a typical Chinese creation with far too many vents and wings, but it doesn't look that bad on the Panamera. Black rear spoiler is brilliant, matching perfectly with the rear window.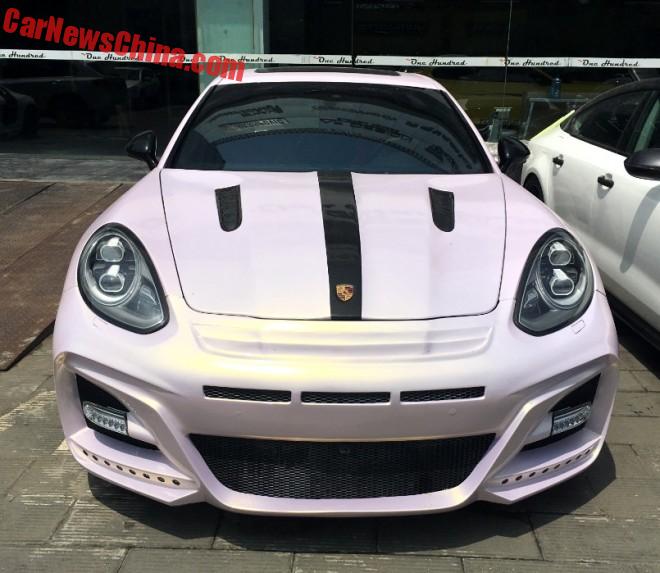 Black stripe over the bonnet probably not a very good idea. Black air vents were real, looking speedy.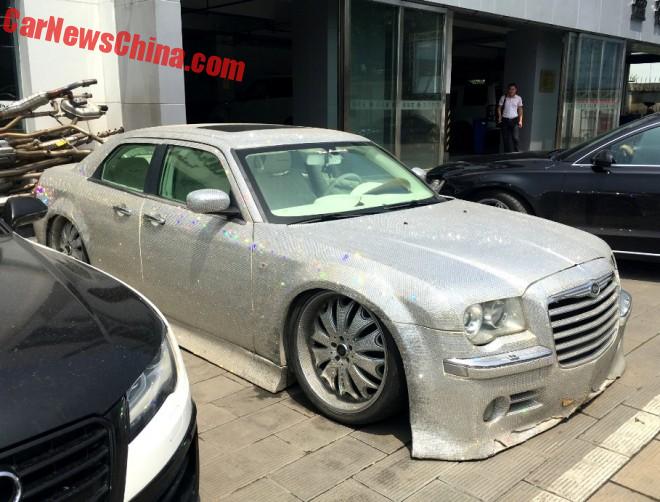 One car further stood the famous glittering Chrysler.