A beautiful bling-bling Chrysler 300C sedan, Spotted in China in the Beijing Tuning Street. The good Chrysler has been sexed up to the absolute max, covered with more than 25.000 shiny plastic glitters that take the sun away, fitted with an extensive body kit and a custom-made interior, and standing on 21-inch wheels with even more glitter and shine.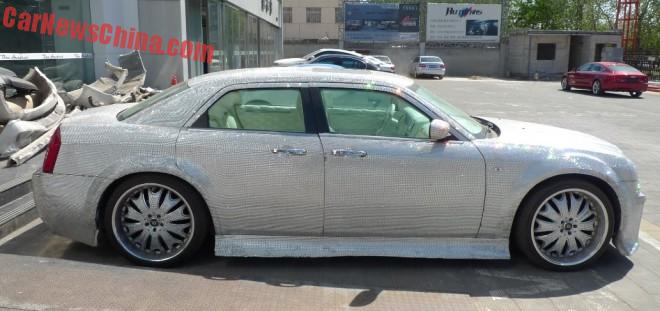 The doors open suicide at the rear and Lamborghini at the front. The brilliant vehicle was built by the Beijing tuning firm 'One Hundred Tuning Club'. We first met it on a tuning show in 2012, then we saw it with some babes in 2013, and from then on it traveled to every tuning show in China, making it one of the most famous customized cars in the country.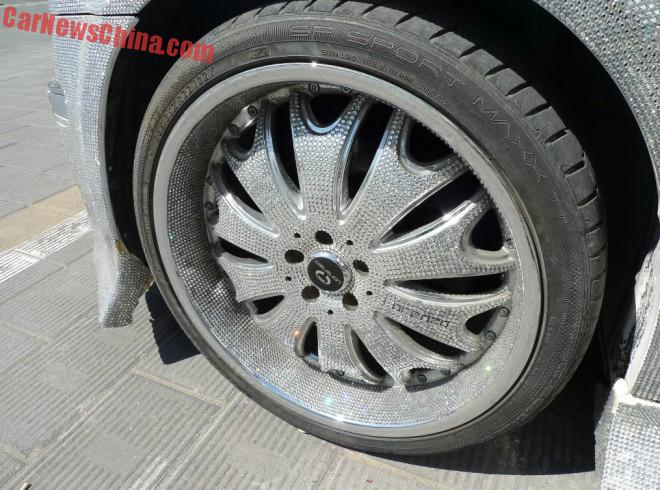 The wheels alone are a work of art. I was told that gluing the glitters on one wheel took one person the best of  three days. The whole car took a stunning four months to make, for a hefty 350.000 yuan or 56.310 USD, excluding the price of the car.
It is based on the China-made version of the first generation Chrysler 300C, which was manufactured in China by the former Beijing-Benz DaimlerChrysler Automotive Corporation (BBDC), a joint venture between the Beijing Auto Industry Corporation (BAIC) and former DaimlerChrysler. The joint venture also made the Chrysler Sebring.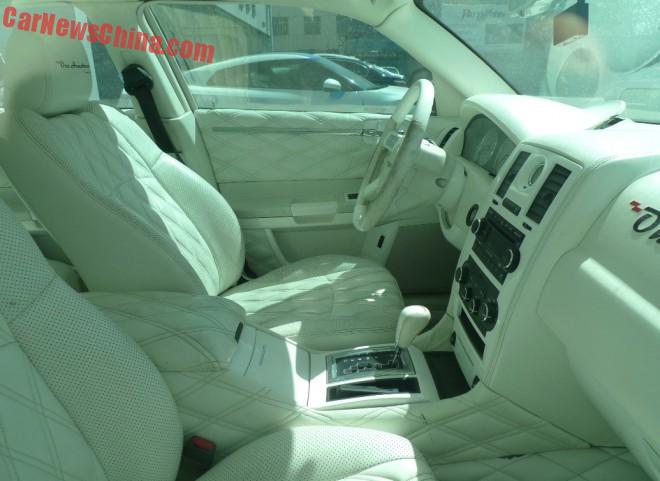 Interior looks almost as good as the exterior. White leather with more white leather, and more white leather again. Even the knob of the gear lever was not forgotten!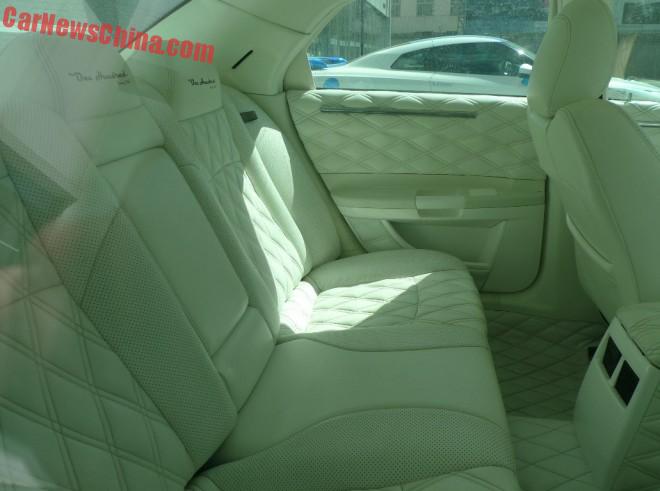 The white-leather theme continues in the back, where is all looks rather subtle for Chinese taste, a bit boring maybe, dare I say. A 'normal' Chinese customized car of this kind would have at least five flat screens in the back, and then some.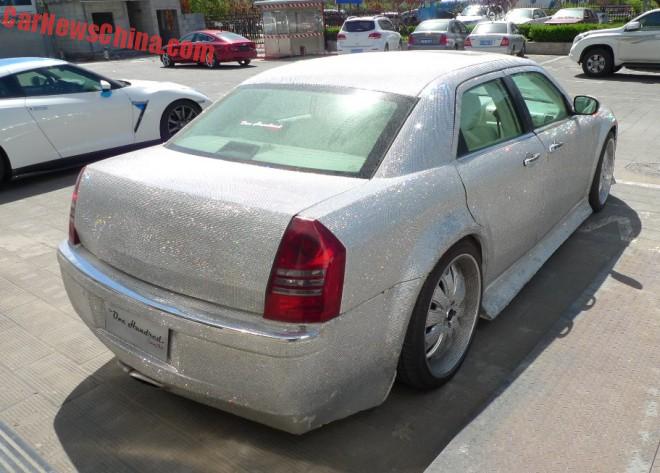 Nothing subtle about this! The sidebar makes the car about 15 centimeters wider.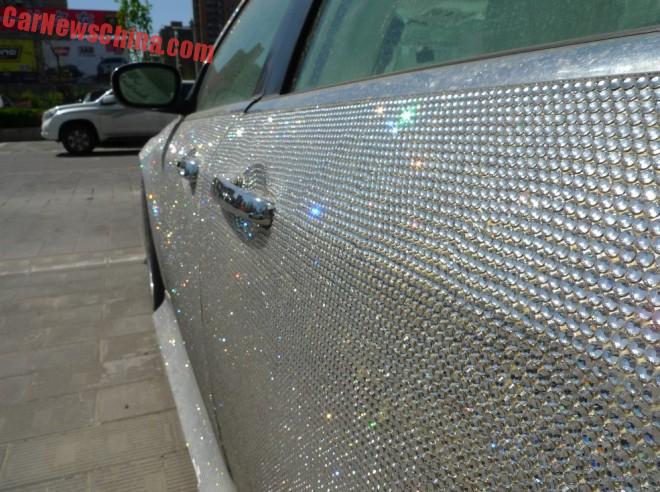 A closer look at bling. Coming so close literally hurts the eye.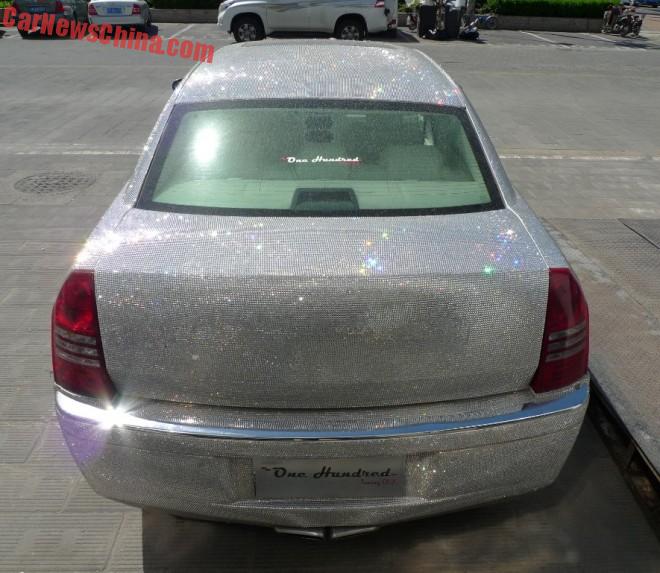 Chrome strip on the top of the bumper is original. Double exhaust pipe located in the middle.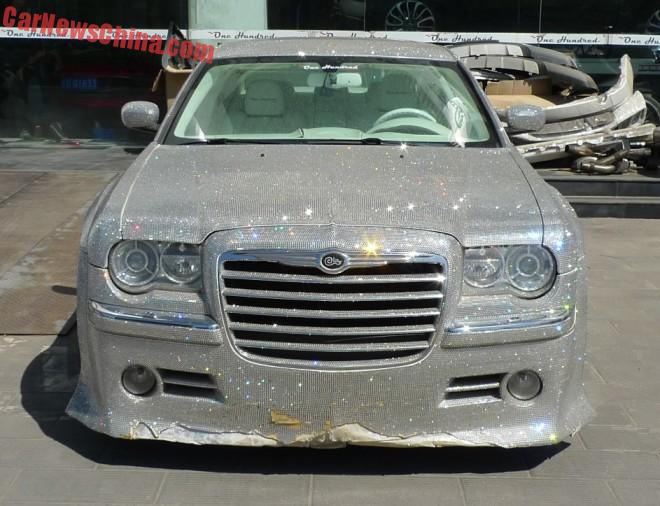 Get this in the mirror… Body work was damaged at a recent show, will be repaired for the next.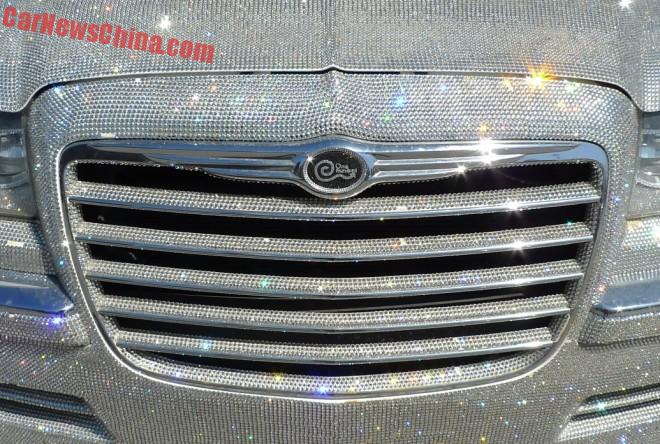 Chrysler logo replaced by a stylish 'One Hundred' badge.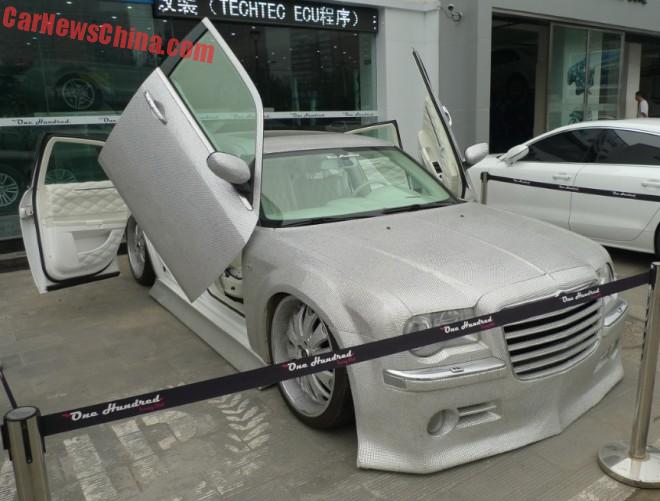 The first time I saw the car in the tuning street was in 2013. They had an ugly black line around it, so I didn't post the pictures then, but are fine now for showing how the doors open. Front undamaged here.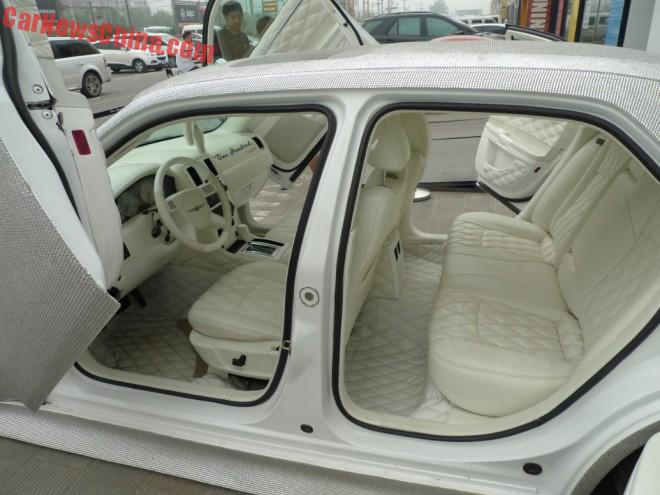 Floor in white leather too. No mats.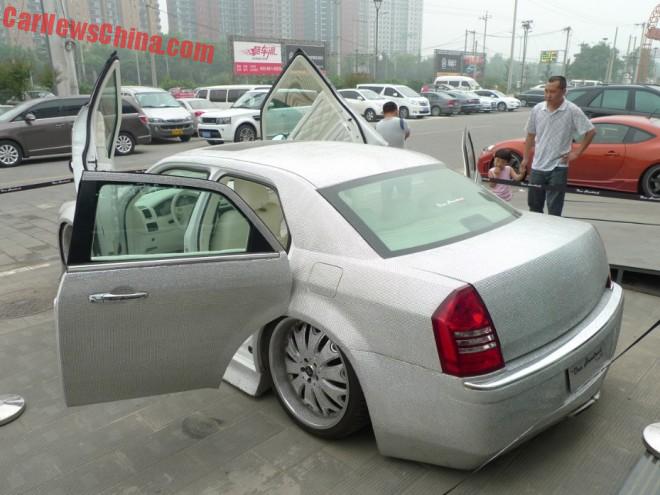 The most beautiful Chrysler in the world..?