A very happy Tesla Model S, Spotted in China on the southern section of the Second Ring Road in Beijing. The good Tes' was wrapped in an eye killing shiny Pink wrap and further sexed up with darkened rear lights, a very dark rear window, darkened side windows, and matte black alloys. The wrap nearly covered the bumpers, mirrors, and door handles; the holy trinity of a proper wrap.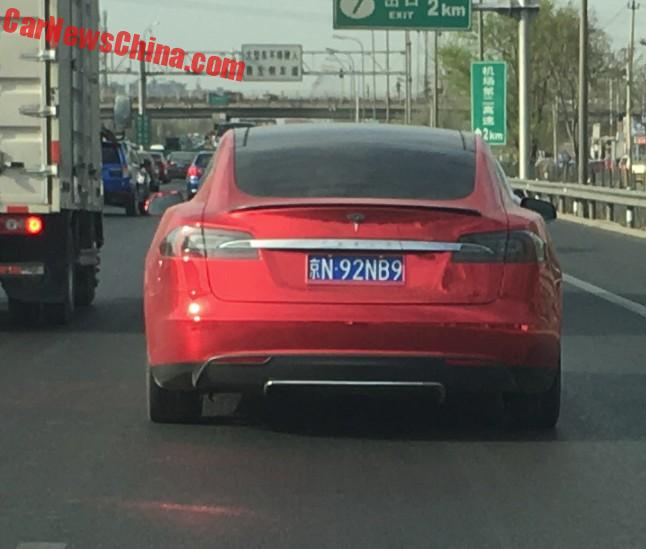 The wrap was so shiny that it reflected on the asphalt! That was really spacey to look at. The Pink spots kinda danced on the road behind the vehicle, playing in the sun.
The Tesla Model S is fast becoming a very popular vehicle in the Chinese capital, I see them all over the place now, and that means they don't attract so much attention as before anymore, and that means we will likely see more wrapped examples in the near future, and that is good.
Current price for the Model S starts at 657,000 yuan and ends at 1.04 million yuan. They sell the S 60, S 75, S 60D, S 75D, S 90D, and the S P90D.