A beautiful black Mitsubishi 3000GT speedy car, Spotted in China in Tongzhou District in Beijing. The poor car was in a poor condition, dusty and dirty and in dire need of love. The black color is a respray and not a very good one, the original red paint peeped out everywhere.
Front tire deflated. Five spoke alloys with red brakes are not original but look very good. Darkened windows match with black body.
The 3000GT was manufactured from 1990 until 2001 with a facelift in 1994. This is a post-facelift example. The 3000GT was known as the GTO in Japan and Dodge has its own version which was called the Dodge Stealth. The 3000GT was not officially sold in China but we have seen a few: white, green, and pre-facelift.
Our black car is a base model, which was powered by a 3.0 V6 with 223hp and 277nm, sending power the all four wheels via a six-speed manual 'box.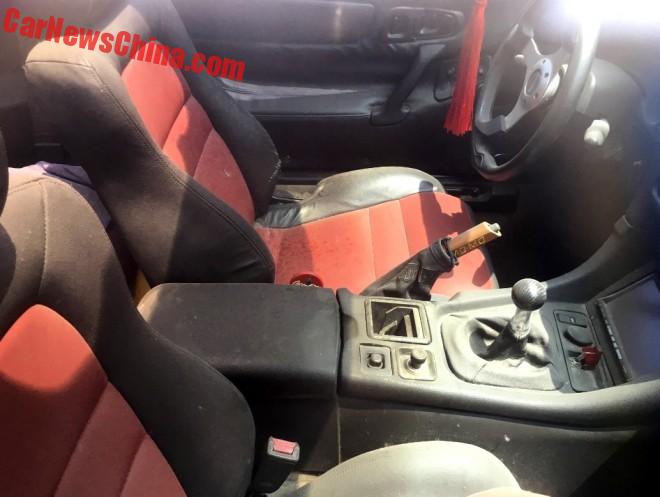 The interior was a mess. The seats are original but that is about it. It seems the vehicle was once set up for some serious street racing. It has a racy steering wheel, a red jet-fighter like button on the center tunnel, and a suspicious little screen in front of said button. Nitro, we bet.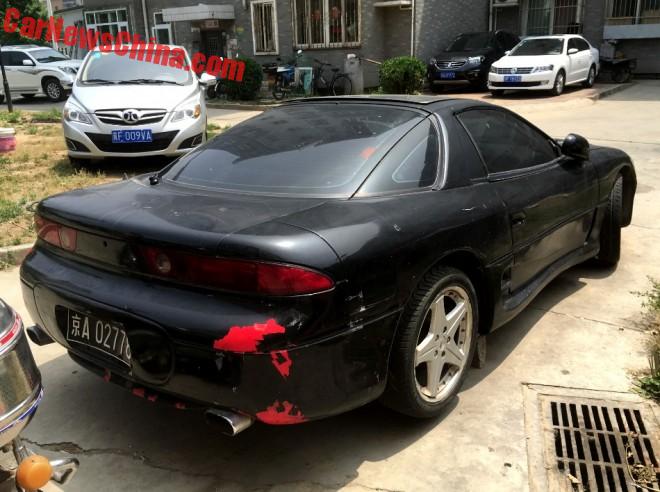 The rear axle stood on stones to protect the suspension, indicating that someone still cares a bit about this car. License plate are is too small for Chinese plate, indicating this 3000GT was once home in the United States.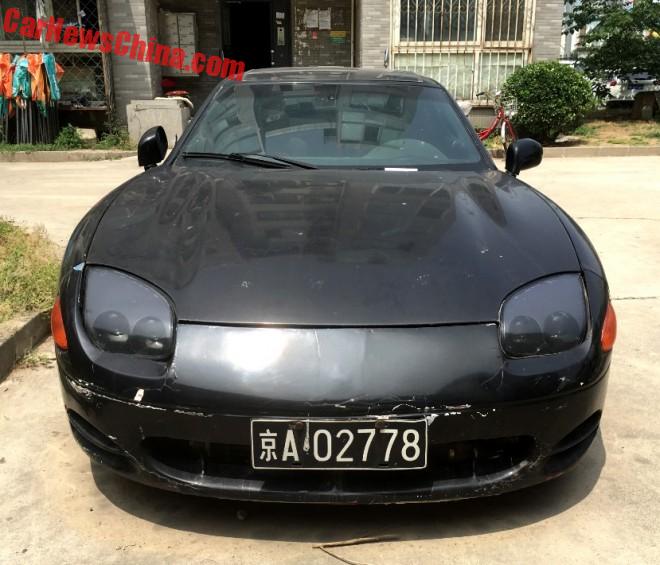 Black license plates were issued to foreign owned companies from the 1980's to the early 00's. These companies could buy a car locally, and they were also allowed to import their own cars.
In the old days black-plated cars had some privileges comparable to diplomatic cars; no police officer would dare to stop them and they could basically park wherever they wanted without fear of a fine.
Nowadays, a black-plated car is counted just like all the others. The government does not issue new black plates anymore but those who have one can keep it until eternity.