The new Zotye Damai X7 SUV debuted on the Chengdu Auto Show in China, looking surprisingly good in blue, although the wheels were far too small. The Damai X7 is a clone of the Volkswagen CrossBlue Coupe concept, marking the first time a Chinese auto maker clones a concept car. Congrats to Zotye! What's next? The W12 Syncro perhaps?
Zotye is a cloning expert in any way, with a great like for the Volkswagen Group. They did the the SR7 (Audi Q3), Damai X5 (Tiguan), the Zotye T600 (Audi Q5), and will soon launch the SR8 Porsche Macan.
The Damai X7 is the second car in the Damai range, which might turn into a sub-brand in the near future. The other Damai is the X5 which was launched in September last year.
The English name for Damai is Domy, which is short for 'Do' and 'My'. Zotye is using this name on the front and on the back, where they write Zotye Domy. We saw similar badges on the yet-to-be launched Damai A3 EV, but the Damai X5 has standard Zotye badgery.
There will be three turbocharged engines available: a 150hp/210nm 1.5 turbo and a 170hp/245nm 1.8 turbo. Transmissions: 5-speed manual for the 1.5 turbo, five-speed manual 0r six-speed DCT for the 1.8 turbo. A 190hp/250nm 2.0 turbo will be added to the lineup later.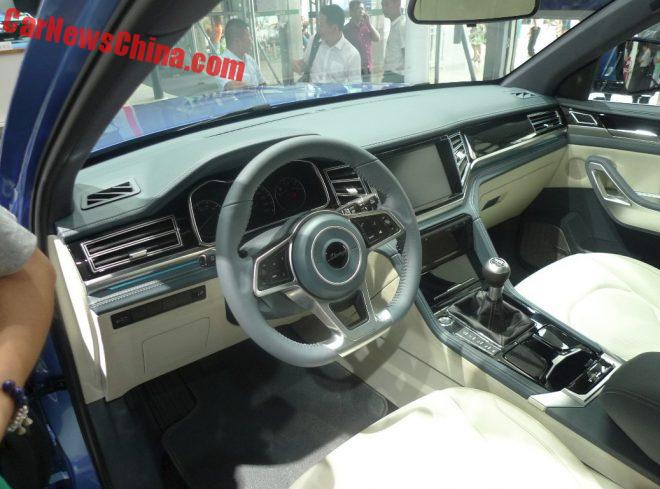 The interior looked very good. Very Volkswagen again, but with a racy flat bottomed steering wheel and a large touch screen. Manual 'box looks somewhat old fashioned in comparison.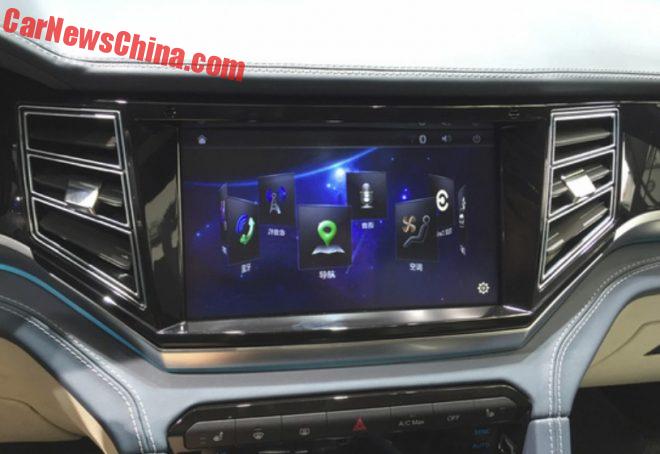 The system in action. Graphics look very sharp.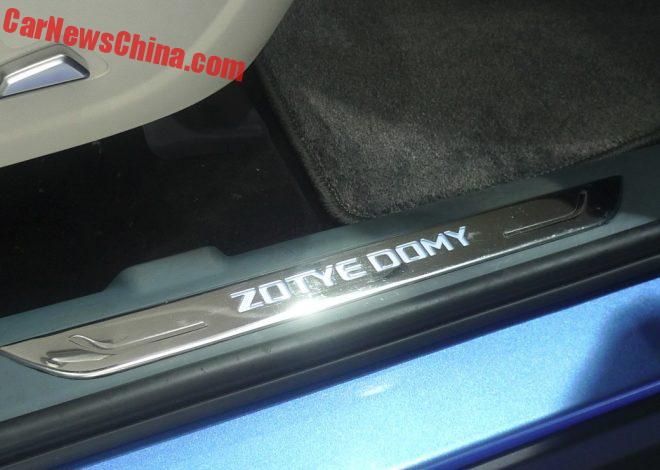 Door sill.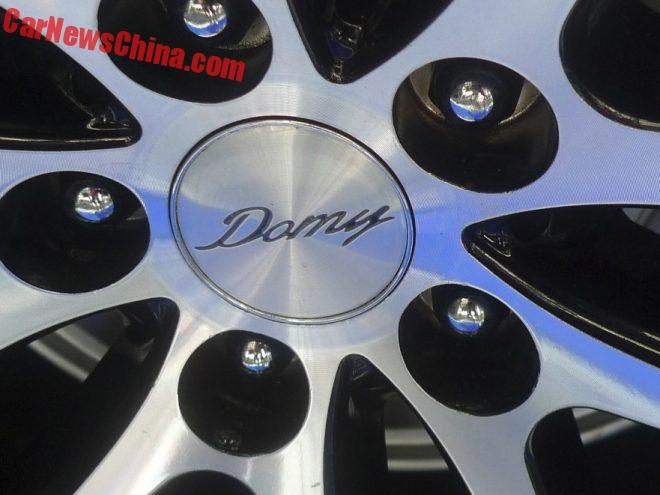 On the wheel.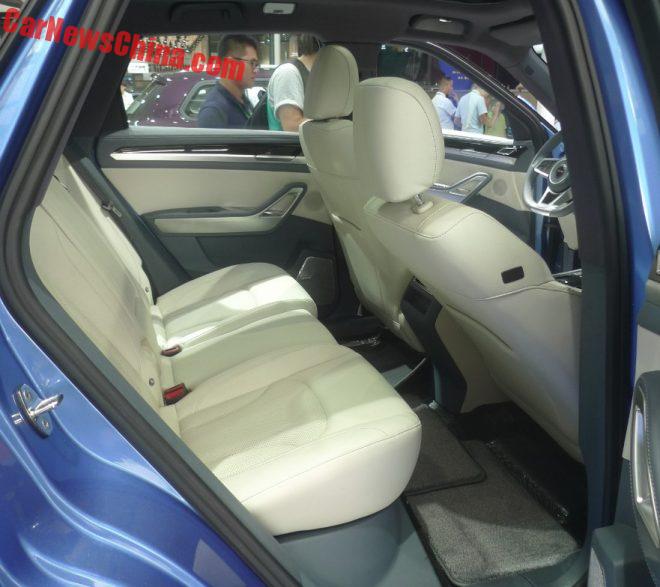 The front seats were in sleep stand for dashboard photography. Imagine them up and you have a lot of room for the legs and heads. The Damai X7 is a big car (as announced on the show): 4736/1942/1672, and wheelbase is 2850.
The Damai X7 will be launched on the Chinese in October. Price will start at 78.800 yuan and end at 153.800 yuan.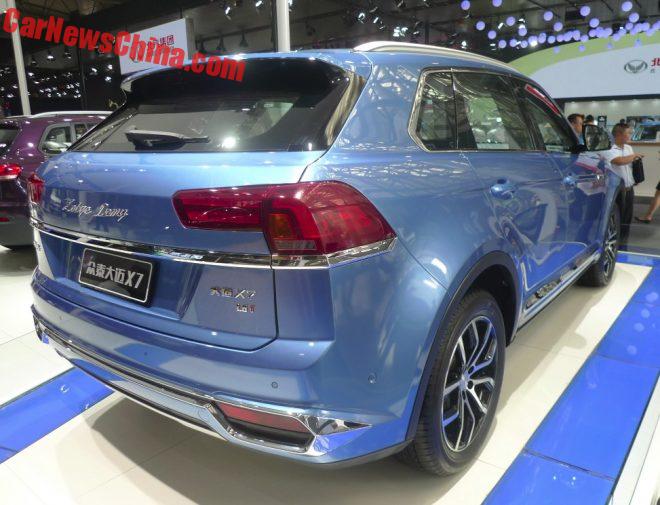 Roof rails are usable. Big roof spoiler and a small windshield wiper. Large rear lights connected by a shiny strip that runs under said lights. Not at all a bad looking ass.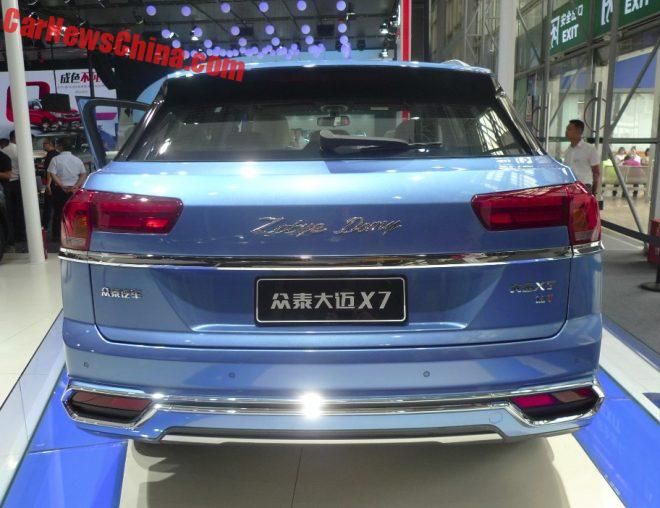 And what about Volkswagen? Will they sue Zotye's asses off? Probably not. But just today we had a leak showing the first clear shots of the Volkswagen Teramont, which is the seven-seat production version of the Volkswagen CrossBlue. The CrossBlue Coupe was meant to be the sporty five-seat version of the CrossBlue, but it is yet unsure whether Volkswagen will build it. No matter, Zotye does.