The very first Spy Shots of the upcoming Beijing Auto ArcFox mini EV testing in China. It is the production version, albeit with a roof, of the ArcFox-1 City Car Concept.
ArcFox is a new EV brand under BJEV, the electric-vehicle division of the Beijing Auto Industry Corporation (BAIC), commonly know as Beijing Auto.
The ArcFox-1 will hit the Chinese market in 2017. It is just over 3 meters long, it will have a 40hp motor, a range of about 200 kilometers, and a 120 km/h top speed. It will cost 100,000 yuan or $15,800 including subsidies. There will be a two-seat version, like the car on the photos, and a four-seat version.
The ArcFox-1 is closely related to another electric mini car under development at BJEV, that car will also launch next year and sell under the Beijing Auto brand. It will be cheaper, basic and more family-oriented. Two very different cars with the same underpinnings–platform sharing at its best.
The interior is a bit of a disappointment. A shipload of cheap plastics, a cheap looking instrument panel, and a Mini-like pod in the middle. Bleh.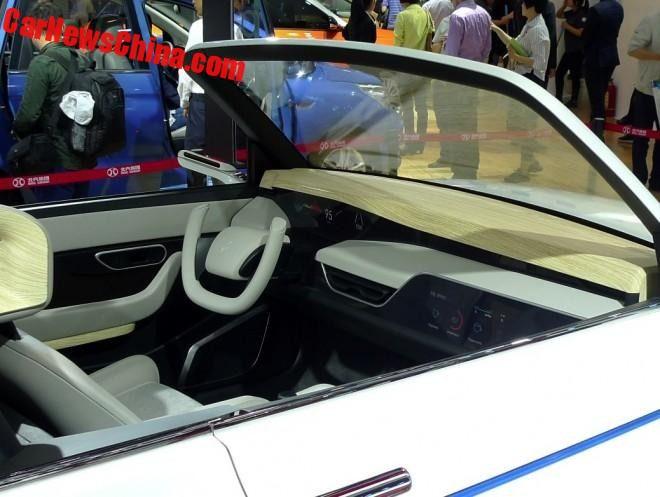 The interior of the concept car looked so much better, and actually pretty much production ready, bar for the wheel and the wooden top. Why didn't they go for this dash..?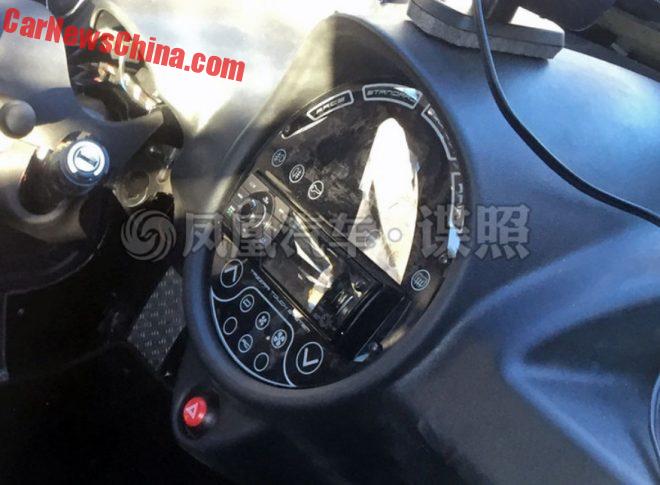 Look how that radio is integrated in there! Let's hope and pray this is just for the test cars, and that the production car will have at least a proper stereo.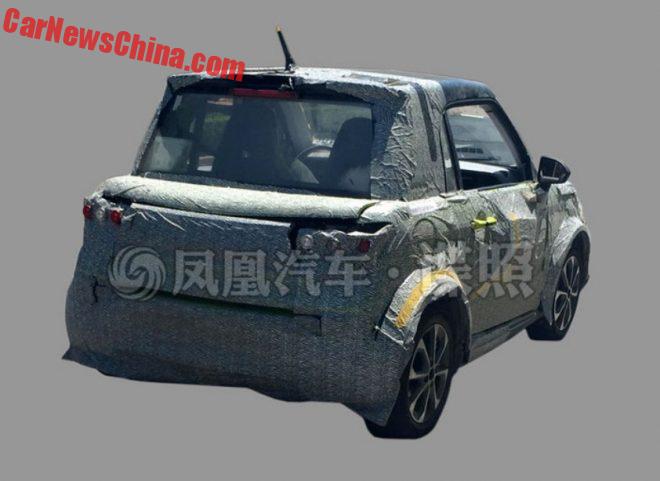 There is an interesting side-story to the design of the ArcFox-1.
The closed-roof ArcFox-1 is closely related to the 2015 Beijing Auto EX concept. The EX had a bubble roof and was slightly smaller. The EX in turn was based on the Italian Tazzari Zero electric mini car.
After I posted the post about the EX I was contacted by email by Tazzari, with them saying, somewhat oddly: "the dual airbags on- board should be available for late 2016". And nothing more, that was all they said. Intrigued, I wrote back asking for more information about their cooperation with Beijing Auto, just to get a short reply "we prefer to not disclose any information at this time". I have contacted them again but heard nothing back.