Today in China Car History and Spotted in China the Zhongxing BQ6472Y2A Admiral SUV, seen here on a car market in east Beijing. This black example is in very good shape and completely original except for the tires. The Admiral, and that is a great name for a car, is a child of a Chinese company called Zhongxing Auto, also known as ZX Auto. It was manufactured from 2000 until 2004.
This version with a fake hood scoop was the top trim level high end variant. It had fancy bumpers and wheel arches, shiny mirrors, and factory white wall tires! Inside it was a party too, with electric everything and a fancy CD player. buyers could even spec faux-leather seats and a rear-seat entertainment system with two DVD screens!
I know all this so exactly because I almost bought one. It was 2003 and I had just arrived in China. I wanted wheels. There was a Zhongxing dealer close to where I lived. I went out there for a look and found the Admiral. It was huge, it had stuff, and it was very cheap. Only 98.000 yuan, and that was with the leather and the screens. The one I saw and sat it looked exactly like the red one on this factory pic (real one here).
In the end however I decided to go for a second hand 1998 Beijing-Jeep Cherokee XJ, which was even cooler, and cheaper, and I still have it now.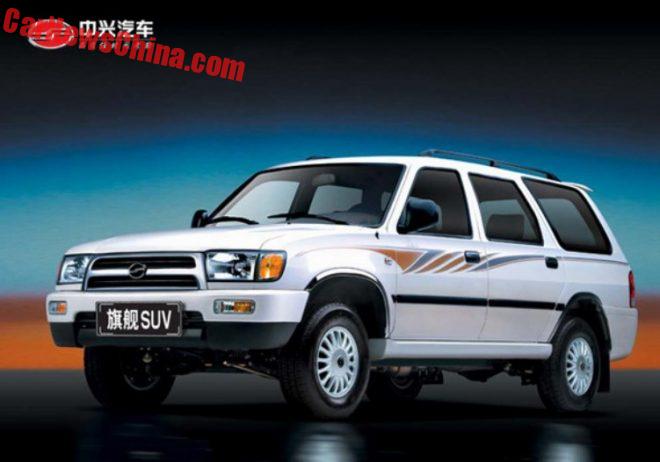 This was the Admiral in base trim. Still looking great, with factory shiny strips on the arches and factory stickers. Bumpers are a bit simpler and it doesn't have the hood scoop. They sold this one for about 75.000 yuan.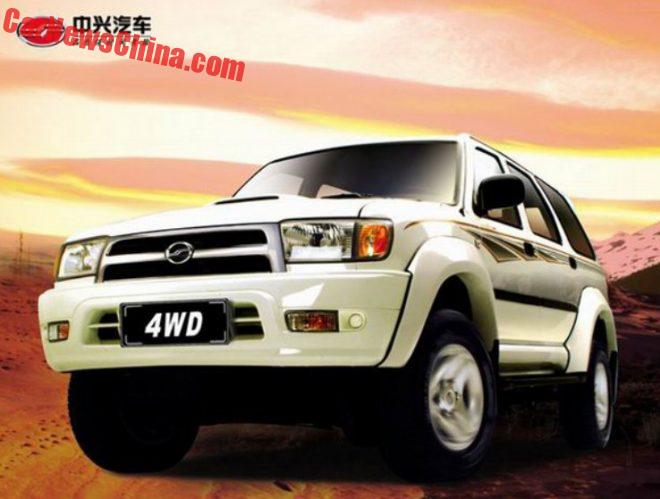 In 2005 the Admiral received a facelift, it was then called the Admiral II. It also got a 4WD version, whereas the original had only rear-wheel drive. In 2007 the Admiral received another facelift and it was renamed the Grand Tiger, and that too is a good name.
The Grand Tiger survives until today, facelifted a zillion times but still based on the same platform. Over the years Zhongxing has manufactured a trillion other SUVs based on the Admiral, with all sorts of different names and specs. I might discuss these in another post, or I might not.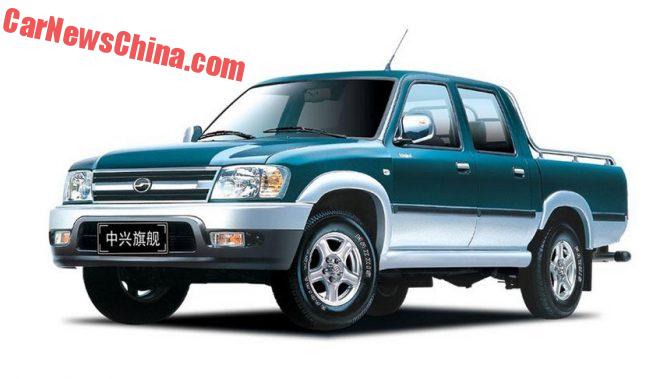 A constant factor in the Admiral range was this pretty pickup version. It was also called Amiral and it was also renamed Grand Tiger. It came in different versions. The car on pic is a top trip level car with dual tone paint and wide wheel arches. The Grand Tiger pickup truck is still alive as well.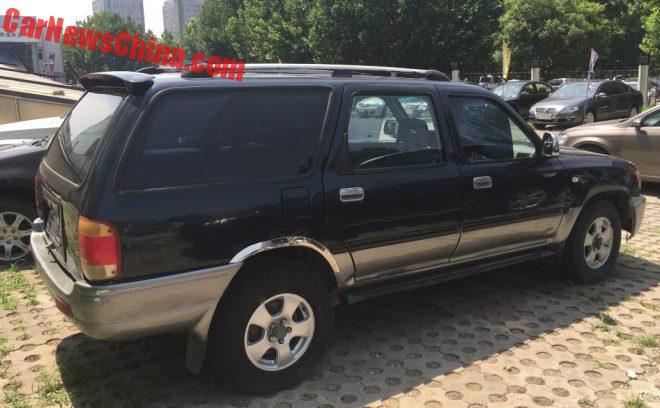 Back now to the car at hand. Original two tone paint, original wide wheel arches, original roof rails and roof spoiler. Darkened windows are an after-market addition, and the original white wall tires have been replaced by black ones.
The Admiral was powered by a 2.2 liter Toyota-sourced 491Q-ME petrol engine. The ties with Toyota went deep; the Admiral's platform was based on the platform of the sixth generation Toyota Hilux. Zhongxing Auto got the platform under a license deal with Toyota Motors.
The 2.2 had an output of 102hp and 193nm, it was mated to a five-speed manual 'box. Top speed was 130 km/h and 0-100 was gone in 11 seconds.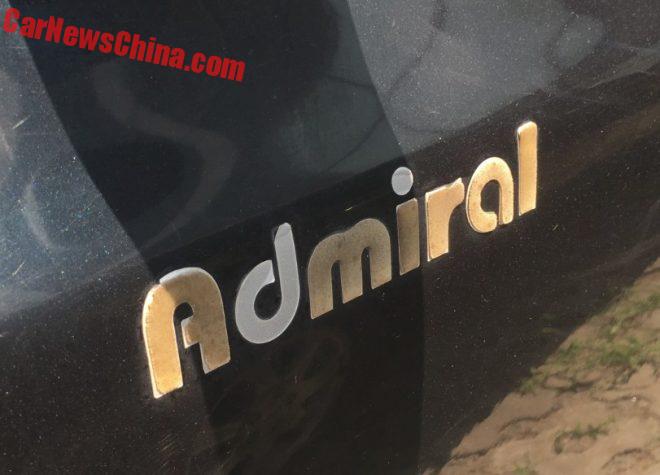 The Admiral badge on the door, just under the mirror.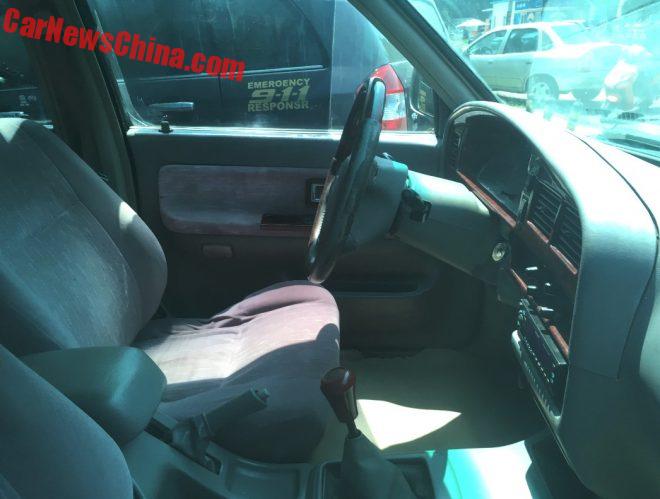 The interior with faux-wood on the dash, steering wheel, and gear knob. The steering column is enormous, almost 50 centimeters long. Plastics are cheap but it was a cheap car. Radio is not original.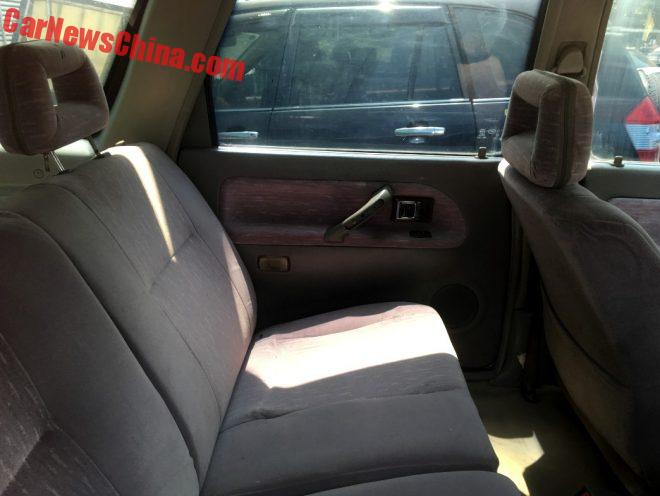 The rear with a flat bench and a lot of space.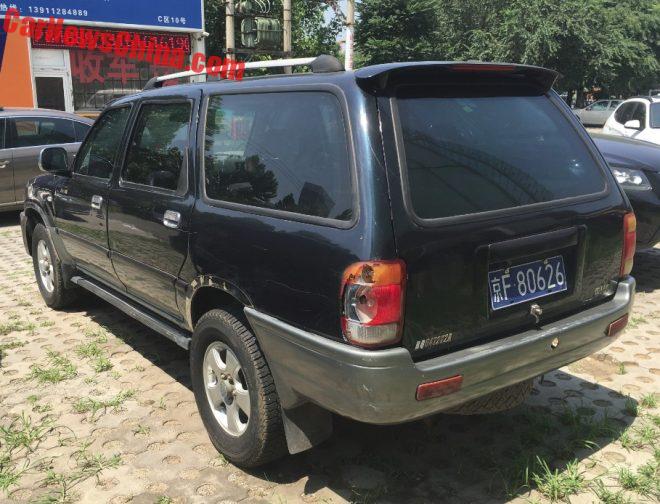 Zhongxing Auto was founded way back in 1949 as a repair shop for military vehicles. It lived on all the way until 1999 when Zhongxing Auto was formed, owned by the military and by the Hebei Provincial government. The Admiral series were their first car. In 2012 they started to cooperate with Guangzhou Auto, which resulted in a complete takeover by Guangzhou Auto in 2014.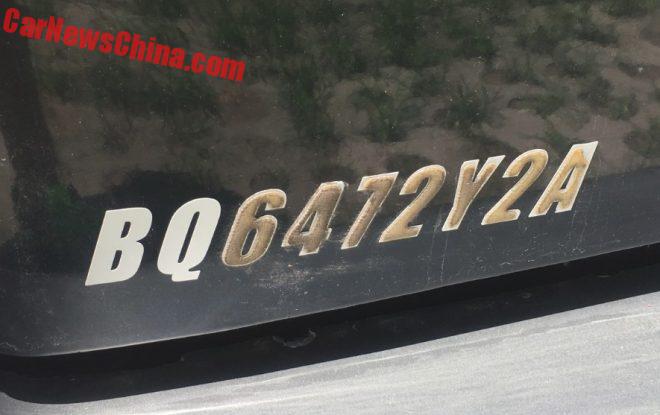 In those days it was the good habit among Chinese automakers to print the entire vehicle's designation on the car. BQ6472Y2A. BQ was the vehicle code for Zhongxing, all their cars started with that. 6742 was the code for the Admiral, and the last two numbers depended on the variant. A variant with another engine for example could be called BQ6472Y2B. Today most passenger car makers do not print full designations on their cars anymore, but many commercial vehicle makers still do so.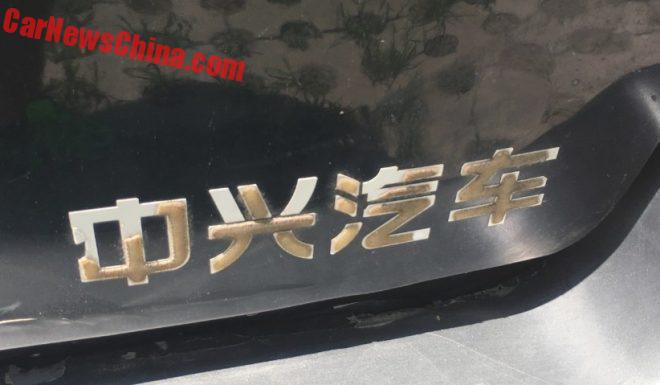 Badge reads Zhongxing Qiche, or Zhongxing Auto. The meaning of Zhongxing is poetic and very typical for military-owned companies. Zhongxing literally means "resurgence", as in resurgence of a nation, referring to the 'resurgence' of China under communist rule.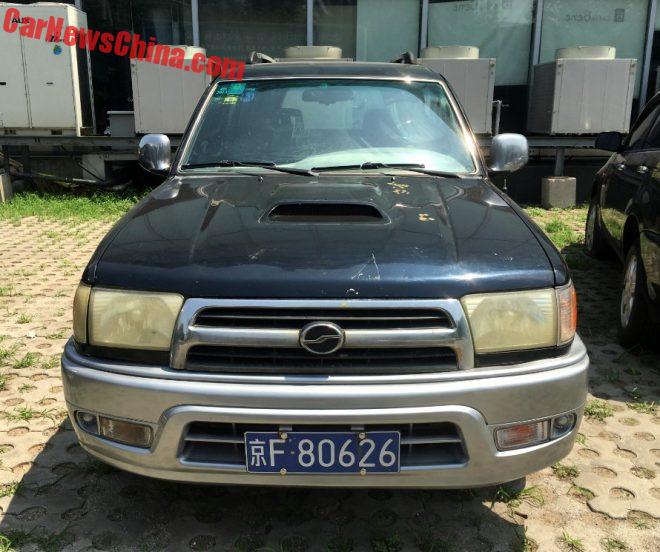 The beautiful Zhongxing Admiral. If I had bought it in 2003, in red, I am sure I would still have it today. Great car, may this fine black example live a long life and ride a many miles.