A new electric car has been launched! Kinda. This is the Haima @3, an electric sedan based on the Haima M3. The @3 was "launched" earlier this year but you couldn't buy one because Haima didn't put a price on it. They now have. The @3 costs 119.800 yuan including subsidies.
This is the Haima M3. It should not be confused with the BMW M3, the Bisu M3, the BYD M3, or the JAC Refine M3. The Haima M3 was launched in 2013 and it received a small facelift earlier this year. Price starts at 55.800 yuan and ends at 81.800 yuan. Lone engine is a 1.5 with 112hp.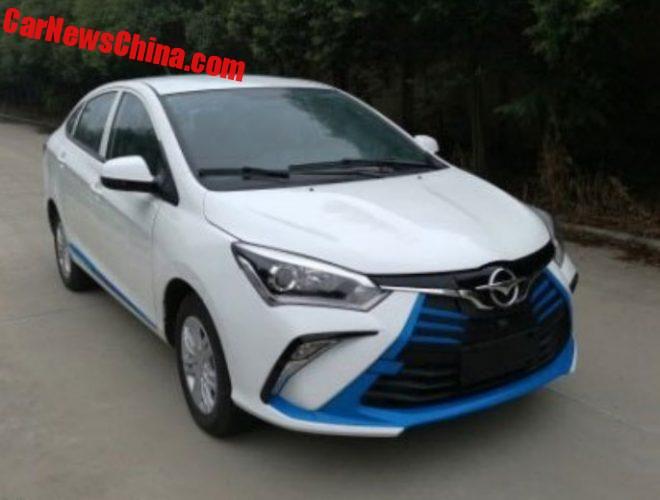 And back in October we saw this blue beauty on an official gov-EV website. It is also based on the M3 and it was also called the @3. It might be a special version with an ultra-long range or such. We hope the project is still up and running.
Now back to the newly-priced @3. Are you ready for time travel?
We hit a few buttons and go back to…. about 2002: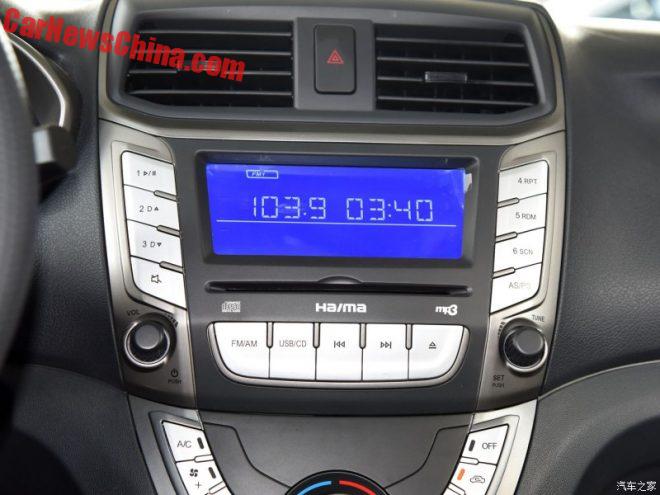 Monochrome LCD display and a CD player! And check that decal on the right side of the tray, the CD player can also play MP3 files. How great is that?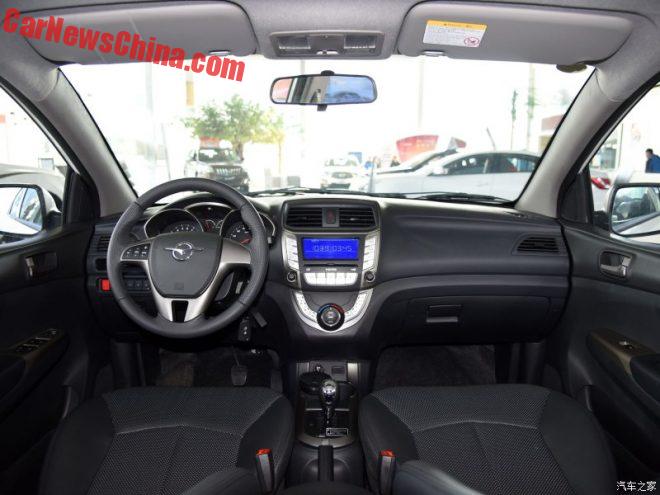 The rest of the interior isn't much better. Gray and dark and miserable. Pretty horrible, really. I wonder how many Haima expects to sell. Probably very few. The @3 has all the smells and looks of a "fake EV", added to the lineup to bring Haima's overall fuel consumption down, as demanded by the government, but without any real intention of selling actual cars. A lot of smaller Chinese car makers are playing this trick, and so far the government has allowed it.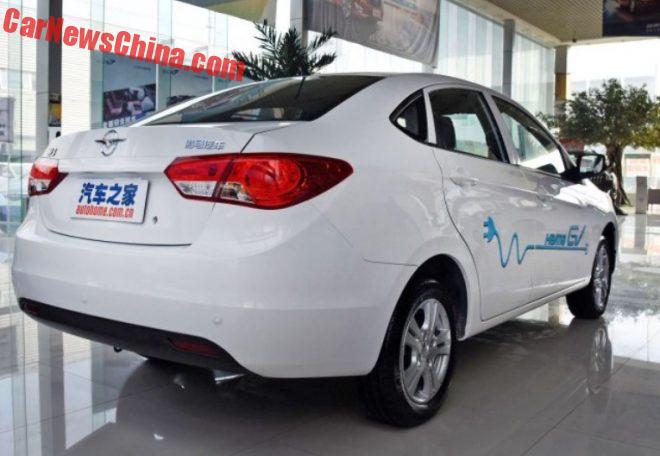 The specs, for what they are worth: 95 horses, a 120 km/h top speed, and a 200 kilometer range. Charging on 220V takes 7 hours. Nice stickers on the doors there!