The very first Spy Shots of the new Buick GL6 MPV for China. The GL6 will debut in concept form on the Shanghai Auto Show in April and the production version will be launched on the Chinese auto market sometime late next year. The GL6 will be positioned under the recently renewed Buick GL8.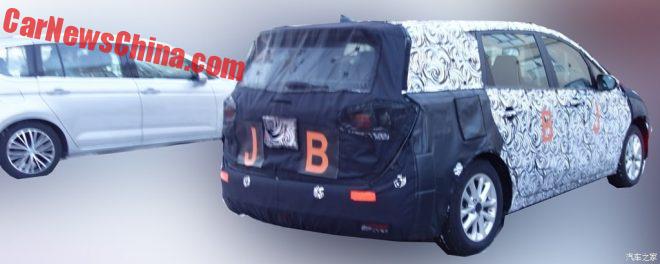 The test car was seen with a Volkswagen Touran L in tow, so that is quite likely the benchmark car. Price for the Touran starts at 155.800 yuan and eds at 230.000 yuan, engines are a 1.4 turbo and a 1.8 turbo. The Touran is a very popular car, so Buick apparently wants to give it some competition.
The Touran L is made in China by Shanghai-Volkswagen joint venture. The full name of the Chinese partner is the Shanghai Auto Industry Corporation (SAIC). The GL6 will be made by the Shanghai-GM joint venture, with the very same Chinese partner.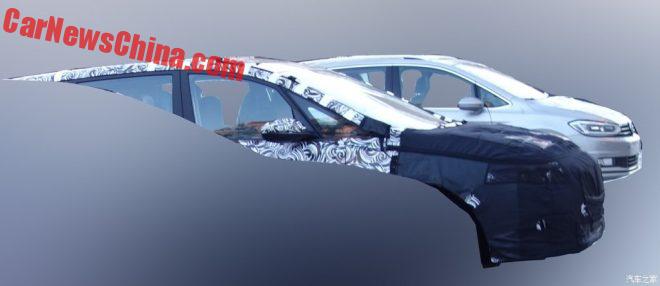 The origins of the platform for the GL6 are yet unclear. Many Chinese Buicks are based on Opels. A possible candidate would be the Zafira. The current Zafira Tourer seems to large and differs too much from the car on the spy shots, but the Opel Zafira B seems closer. The Zafira B was manufactured until 2014 and it is very well possible that General Motors has shipped the production line to China.
More as we get it.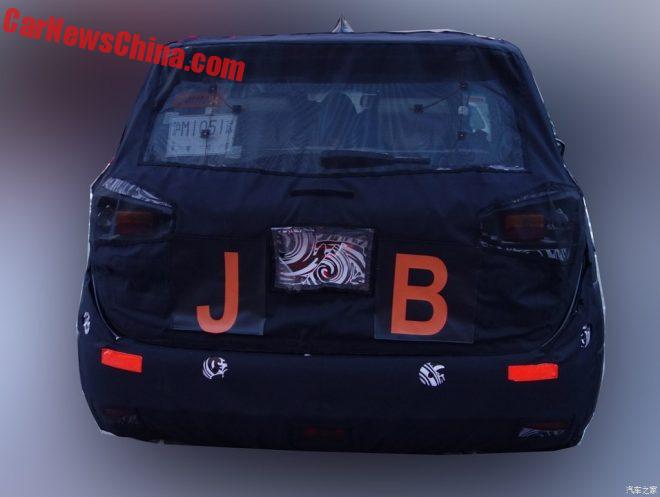 The GL6 will seat seven with a 2/3/2 layout.