The Guangzhou Auto EnSpirit concept car has been unveiled on the Detroit Auto Show. It previews a future sporty electric SUV-coupe that is all about clean and green. Guangzhou Auto went back to basics; what better cleans the air than a tree? Nothing does, so the EnSpirit has one on-board.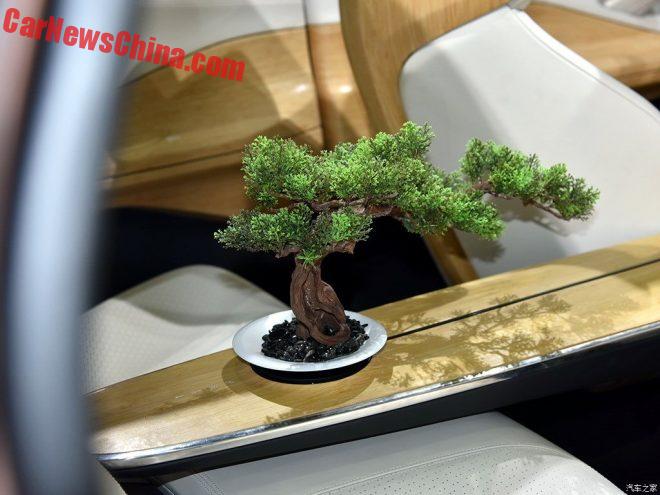 An absolutely brilliant idea, although perhaps a bit unpractical. The tree is of the Penjing-kind, better known abroad as the Bonsai tree, which is actually a derivative of the Penjing tree. It seems to have a fixed position on the tunnel, standing on a saucer.
Well, at least it isn't as crazy as Guangzhou Auto's infamous WitStar concept which had a fish tank on board with live fish. Fuzzily, when the WitStar debuted in Detroit the live fish were replaced by fake ones.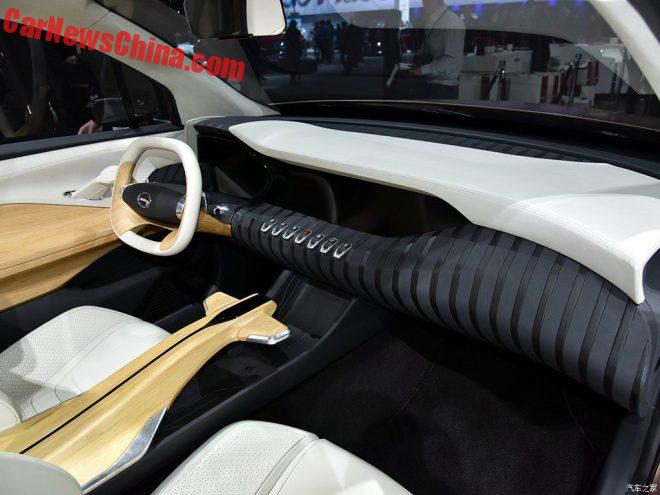 The rest of the interior is a work of art, design at Guangzhou Auto has been improving so much over the last few years. Seats in white leather, black fabric, and a lot of wood.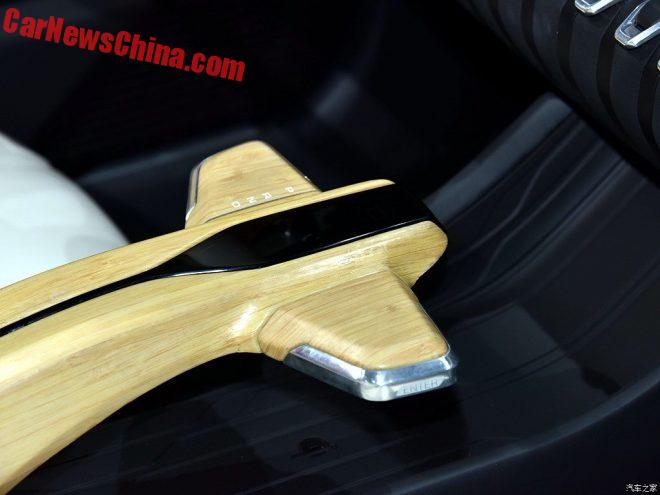 Beautiful! A floating panel made out of wood with a touch-drive selector on the left side.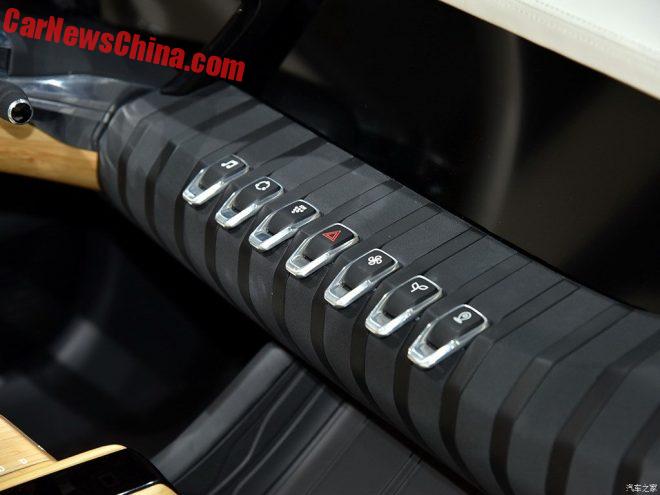 Switches look great too.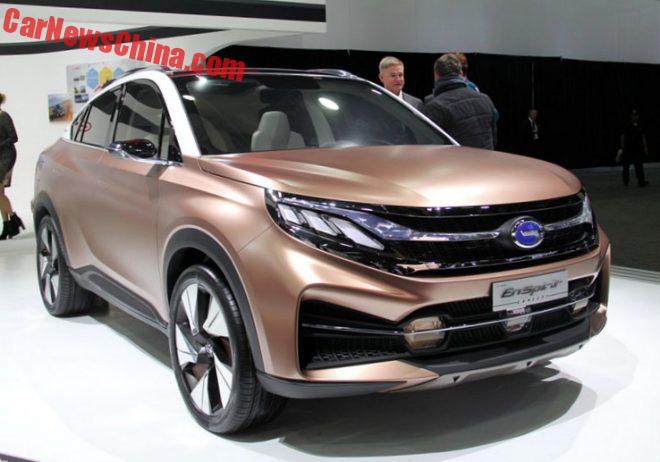 The exterior not very surprising because the EnSpirit is not entirely new. It is basically an update of the 2015 EV Coupe concept, albeit with a completely new interior. Well, recycling is good for the environment, righto? The power train, if it has any, differs too. The EV Coupe was all-electric and the EnSpirit is a plug-in hybrid based around a 1.5 liter four-cylinder petrol engine. No word on output.
There is a huge a market for compact sporty crossover SUVs in China, so we expect the EnSpirit to see production in 2018 or 2019.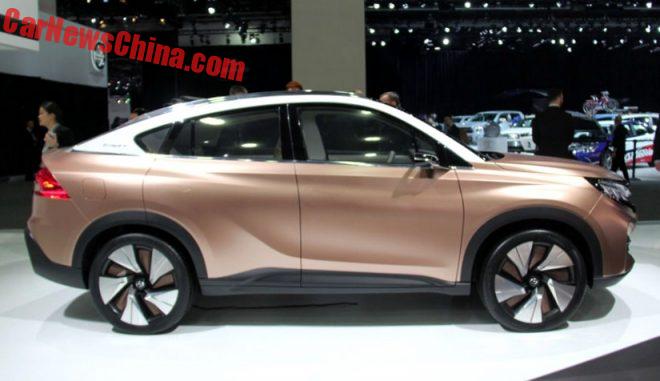 SUV-coupe style with two-tone paint. Wheels look racy.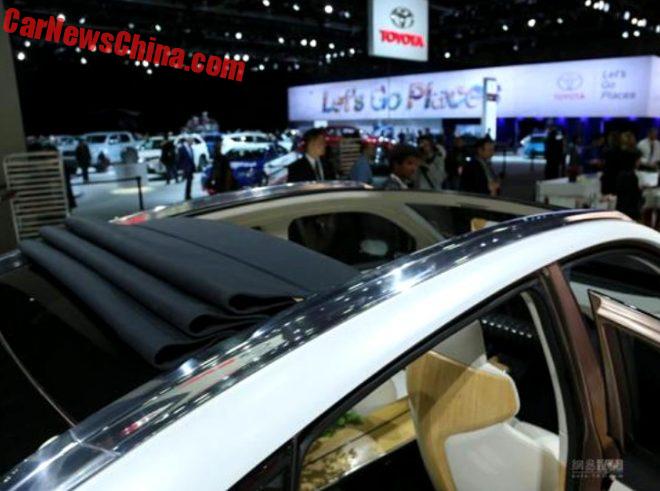 Retro sun roof is new for the EnSpirit. Very nice and very green.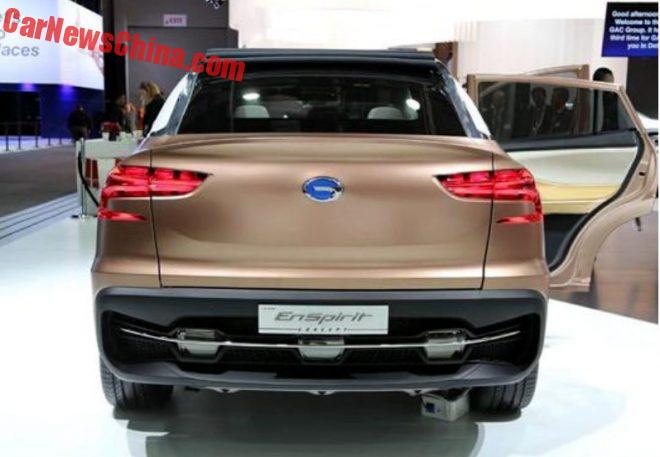 They didn't bother to change the rear lights but they did change the bumper, for the worse we think.
But in the end this car is about its tree, and that it does great.