Fake Fish!
Guangzhou Auto is the only Chinese automaker on the 2015 Detroit Auto Show. They brought new the Trumpchi GS4 SUV and the new Trumpchi GA6 Limited. Third car on show was the two-year old WitStar Concept. The WitStar became very famous when it debuted on the 2013 Guangzhou Auto Show because it had a fish tank on the rear bench, with real goldfish swimming happily around real water plants.
But in Detroit all this pretty has been replaced with fake; plastic fish and plastic plants, the latter with lights. The horror! Why..?
One possible explanation is that the fish are dead. This is what we saw on the Beijing Auto Show in April. The tank was empty, bar for the sand and some stones.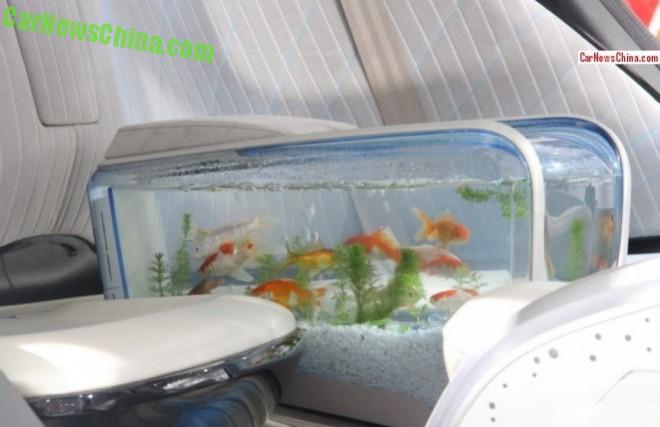 Tank with the real fish on the 2013 Guangzhou Auto Show.
It is also possible that Guangzhou Auto simply didn't dare to put real fish in the tank in America, with dangerous militant animal-right activists and armies of lawyers ready-to-sue-for-whatever. Too bad, because these real fish are a great idea, looking so peaceful in today's hectic traffic. Heck, they should make another fish tank on the dashboard!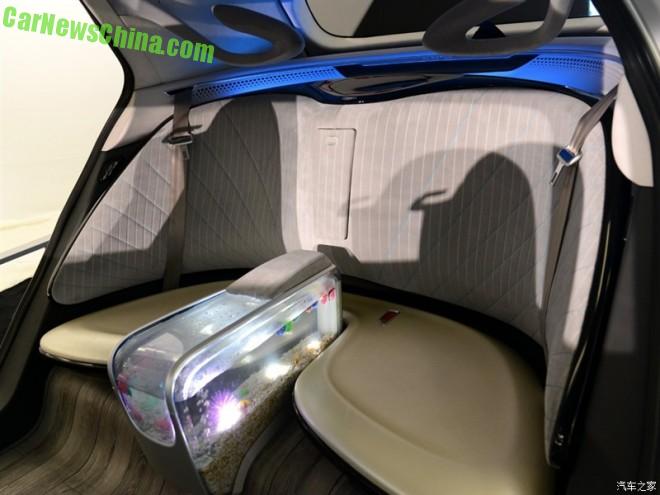 The lights are kinda cool.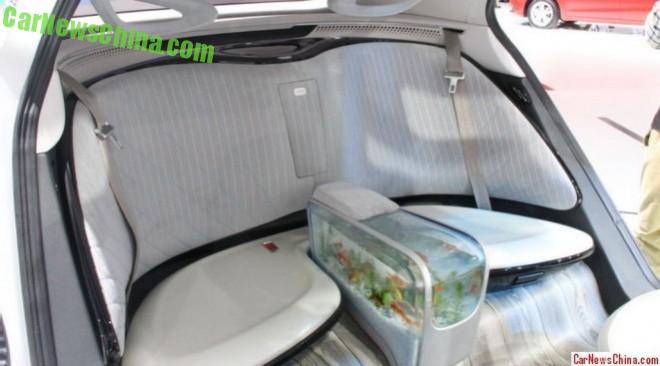 What about those lights combined with the real fish? They would party, but less peace.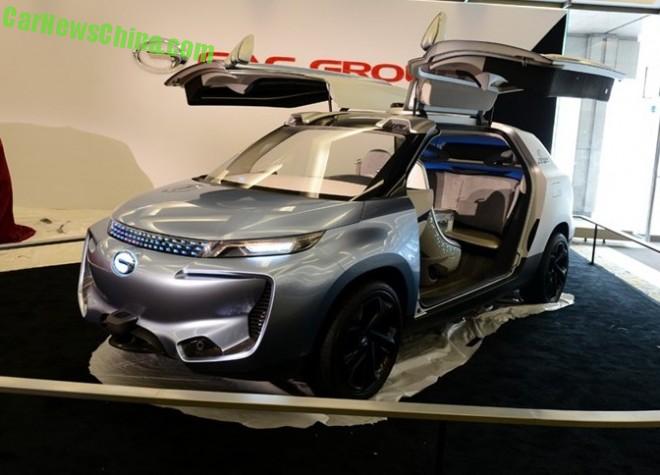 No fish today, my love has gone away.